'GIVE US THIS DAY' 2016 KING HOLIDAY: The NAACP Proclamation Rally II
Event Information
Location
AR State Capitol and Online in
Headquarters Arkansas State Capitol
Little Rock, Arkansas 72201
Description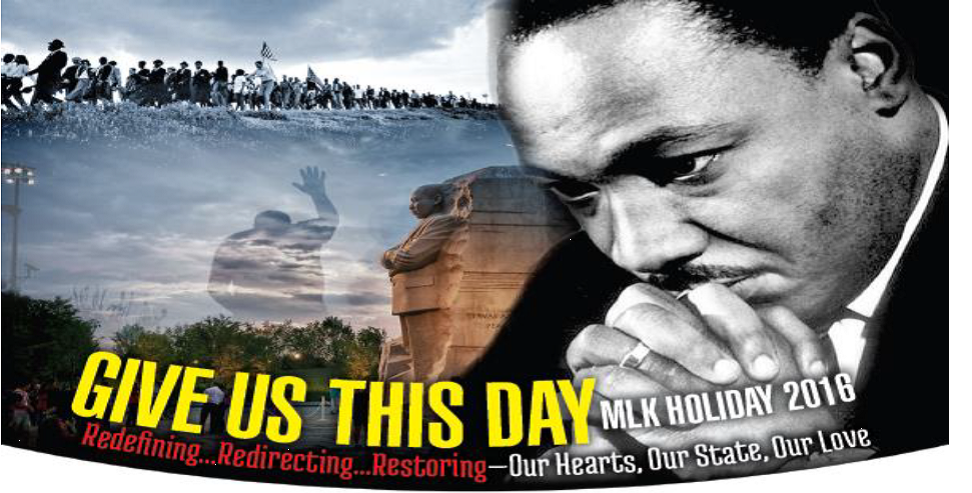 The next Proclamation Rally will be scheduled prior to the AR Special Legislative Session.
God has Spoken and So Has the Governor
http://talkingpointsmemo.com/news/arkansas-gov-robert-e-lee-king-holiday
1.18.16: Arkansans held Rally I at the State Capitol with a mission to join the nation in celebrating the MLK Holiday as an 'exclusive' day of honor and thereby relegating the Robert E. Lee Day to another day. On 9.11.2015 with the favor of God, Arkansas' Governor Asa Hutchinson, the AR NAACP, The College of Aspiring Artists and others, this decree to proceed came forth - UNANIMOUSLY. This Proclamation Rally is 'what we must do now' to get it passed in the Legislature. We go forth in prayer and faith.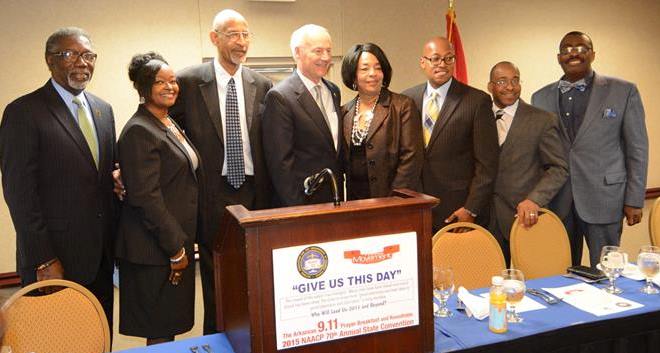 God Has Spoken: A National Call to Action led by the AR NAACP and FEEL THE MOVEMENT: From Prophecy to Promise
'GIVE US THIS DAY' MLK Holiday 2016 Proclamation Rally and Initiative— A Strong Appeal for Youth and Young Adult Movement Participants: Colleges, Universities, Social Activism, Churches, Fraternities and Sororities, etc.
This is a historic moment for persons across the nation to come 'together as one' joining the online movement event live or in person by wearing this key awareness symbol and demonstration badge of honor and advocacy. Bracelet owners signify their advocacy for all states to honor the MLK Holiday 'exclusively' and no longer share the day with General Robert E. Lee. Arkansas' Governor Asa Hutchinson has written a letter of support and recently delivered a powerfulconcurring keynote address at the AR 9.11 NAACP 70th Convention in support of this exclusive day of honor to Rev. Dr. King. We believe that MLK Day should be focused on giving supreme honor to the Prophet, Rev. Dr. King. We further believe that the Clergy who stand in this same place today should stand together and declare this to be a 'Holy Day' and that the nation should be united as one.
Others are adding their voice and measure of support daily. Here's our national call to action to Feel the Movement. A special call to action advocating Prison Reform/Re-entry along with Defending State Takeover of Public Schools is also scheduled.
RALLY I- JANUARY 18: THE MARADE STARTED AT 10AM and Moved to the Steps of the Capitol from 12noon-2pm. Great results occured and we are getting set for RALLY II. TBA later this month.
The PROCLAMATION BRACELET will go on sale 30 days prior to the Rally.
Date and Time
Location
AR State Capitol and Online in
Headquarters Arkansas State Capitol
Little Rock, Arkansas 72201