Description





"But this kind does not go out except by prayer and fasting." - (Matthew 17: 21)
Have you ever tried to give up a bad habit or simply improve an area of your life and it seemed like nothing was working? If the answer is yes, I know how you feel because I've been there too, more than once. ........You've talked about it, mulled it over it, cried, begged and pleaded. You declared and decreed that things would be different for you this time – that YOU would be different, YOUR LIFE would be different and yet you still can't get that thing that you've been struggling with under your feet. And since time waits for none of us, now more than ever, you would like to see a major shift or a breakthrough in your life. Why not utilize this Lenten Season to step into a NEW SEASON OF YOUR LIFE!
As the the Bible notes in (Matthew 17: 21), there are some "kinds" of situations, struggles, and strongholds that are so deep-rooted and resolutely cemented in our souls that in order to break free of their destructive hold and influence we must pray and fast for breakthrough and deliverance.
Lent will be here sooner than you know it. This year Lent begins on March 6, 2019. Lent is all about meditating upon and learning more and more about what Jesus sacrificed for mankind. So giving something up for Lent isn't about feeling guilty or trying to take something away from you. Giving up something for Lent is all about receiving more and more of God and going deeper in your spiritual walk through prayer, fasting and almsgiving.
Many people mark Lent by "giving up" a bad habit or distracting practice. During the 40 days leading up to Easter/Resurrection Sunday, Lent provides us with an opportunity to reflect, release and be restored, tune-in to our Kingdom calling, and renew our commitment to God.
This year, why not focus your Lenten fast on giving up mindsets, attitudes, outlooks and beliefs that stunt the growth of the fruit of the Spirit and that do not prosper your soul by joining THE 40-DAY SOUL FAST CHALLENGE with Cassandra Mack?
How is a SOUL FAST different from a fast from a particular edible food item? Unlike a fast from edible food or fasting from a physical habit like watching television; a Soul Fast is a master spiritual cleanse for your heart and mind, designed to empower you to renew your mind, create a clean heart and renew a right spirit. When you're on a Soul Fast you are fasting from unhealthy mindsets, outlooks, attitudes, beliefs and choices that are counterproductive to the wellbeing of your soul such as: self-doubt, inadequacy, worry, bitterness, despair, envy, revenge and fear.
The reason why it's so vital to fast from negative thinking is because when we chew and stew on negative thoughts and emotions, we are actually feeding on psychological toxins that steal our peace of mind and stunt our spiritual and personal growth. Over time, this negative energy that is living on the inside of us spills over into our happiness, health, productivity, relationships and it moves us away from living our most authentic and purpose-driven life.
Join author, mentor, entrepreneur and spirit-led teacher, Cassandra Mack as she shares Biblical principles from her book, The Soul Fast Workbook to help you kick-start your 40-day Lenten fast from negativity so that you can get yourself in a productive and fruitful head-space, a resilient heart-space, increase your clarity and focus as well as get a breakthrough in the areas of your life that you have been believing God for.
About Cassandra Mack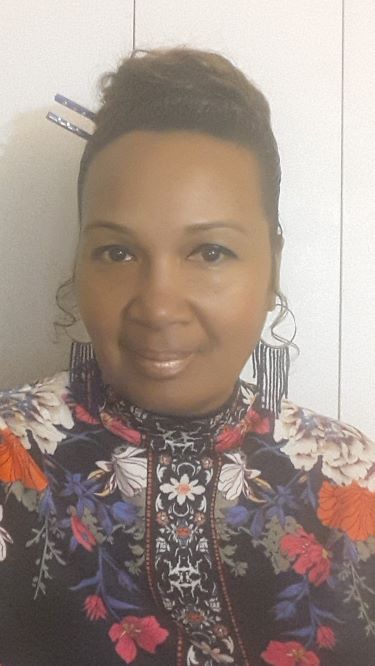 Cassandra Mack, is a life coach, corporate trainer and Minister of the Gospel, with a mission to help people heal their lives, accelerate their path to success and embrace their greatness.
She has written more than 15 highly successful personal-growth books that are widely utilized in the health and human services, youth organizations as well as the faith-based community.
Cassandra Mack is the founder of Cassandra Mack Ministries a non-denominational global Christian ministry that uses social media, special events and a weekly Church by Phone telephone worship service to equip people with Biblical tools to navigate the twists ansd turns of life with wisdom and grace. To submit your prayer request or to join us on Sunday mornings for our Sunday Morning Hour of Power Church By Phone Worship Service, please visit our ministry website for further information: www.CassandraMackMinistries.com
Cassandra Mack, is also the owner of Strategies for Empowered Living Inc., a training/consulting/coaching company established in 2000 in New York City that offers workshops, consultation services and publications designed to help individuals and organizations maximize success, build capacity and eliminate the roadblocks that undermine their goals. For more information go to: www.strategiesforempoweredliving.com.
Cassandra comes to you with a master's degree in social work and more than 18 years of experience as a business owner, training facilitator, manager and consultant to non profits. Some of the organizations she has consulted with and developed professional development training programs for include: Good Shepherd Services, Catholic Charities, Big Brothers big Sisters of NYC, The Civil Service Employees Associatiion, NYC Administration for Children's Services, The Wildlife Conservation Center at The Bronx Zoo, Alianza Dominicana, The Support Center for Nonprofit Management, TIAA-Cref, Kean University, National Resource Center for Youth Services, Urban Leadership Institute, The Day Care Council of New York and the Archdiocese Drug Prevention Program.

ADVANCED REGISTRATION IS REQUIRED FOR THIS EVENT.
YOU MUST PRESENT YOUR TICKET TO ENTER THE SESSION.
***********Due to limited seating and the room occupancy policies of the Event's Venue, if you do not have your Eventbrite ticket with you upon arrival, we may not be able to accomodate you on the spot.
Conduct
We expect all attendees to govern themselves with decency and order and behave in a respetful manner. We reserve the right to ask an attendee to leave the event if their behavior is disrespectful to group or the speaker(s).
This Event Will Be Videotaped
This event will be videotaped and used for promotional purposes in appropriate publications eg newsletters, brochures, website and social media. Photos will also be taken during the course of the event. Participation in this event confirms your acceptance of images and video recording to be taken for this purpose.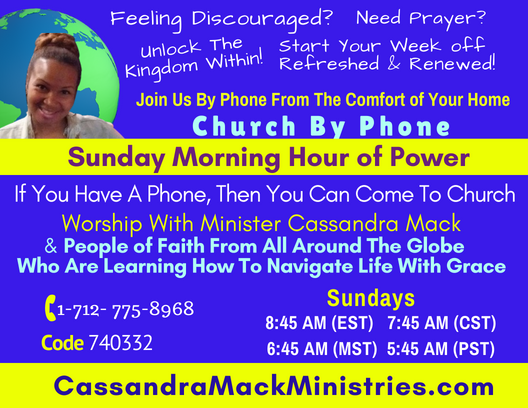 Organizer of Give Up Negativity For Lent: An Afternoon of Inspiration & Fellowship