Give the Gift of Dance - Dancing4Fun & Salsa ATL Dance Studio
Description
Dancing4Fun & Salsa ATL Dance Class Black Friday &
Cyber Monday Dance Class Sale
Dancing4Fun & Salsa ATL - "Bringing the Joy of dance to you One Step at a Time"
in the Gwinnett and Metro Atlanta Area!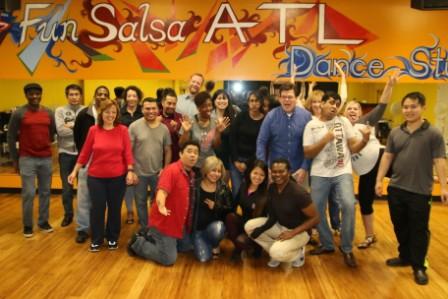 Give the gift of Dance! Dancing4fun Salsa ATL have been teaching Swing, Salsa,
Bachata dance classes in the Metro Atlanta area for almost 15 years!

It doesn't matter if you are single, married or new in town. Learning how to
dance can be a fun activity, not to mention a great way to get some exercise.

At our Dancing4Fun Dance Studio in Peachtree Corners Ga / Norcross GA,
We are currently offering Salsa & Bachata classes on Mondays, Wednesdays
& Sundays! Saturdays we are offering 3 hr Salsa Boot Camps in the afternoon
and in the evening a Latin dance Party at Nemoes Tavern a cool restaurant
with an awesome dance floor next door to the studio.


For all the up to dance class schedule please visit our website & Facebook Fan Page.
http://www.SalsaATL.com or http://www.Dancing4Fun.com
http://www.Facebook.com/Dancing4FunATL or http://www.Facebook.com/SalsaATL

Follow us on Twitter & Instagram:
http://www.Instagram.com/SalsaATL
http://www.Twitter.com/SalsaATL