Event Information
Location
Media Noche Restaurant
3465 19th Street
San Francisco, CA 94110
Description
Join us for a special evening at Media Noche as we celebrate the recent documentary, Give Me Future. NOTE: This is not a screening, but we'll show some clips from the film.
Meet Danys Cabrera, featured in the film, and Jauretsi Saizarbitoria of The New Cuba. Hang with cubanos in the Bay!
Danys, from Havana and currently residing in Mexico City, is one of the main curators of "el paquete semanal". For those not familiar with el paquete, it's the primary manner in which all types of content is distributed on the island. (Antonio Garcia Martinez's WIRED article "Inside Cuba's D.I.Y. Internet Revolution" goes over it in good detail and overall it's a must-read if you're looking to learn more about the Internet and IT developments in Cuba.)
Give Me the Future covers Major Lazer's 2016 historic concert that drew 400,000 in the heart of Havana. Make sure to watch it on Apple Music before the event!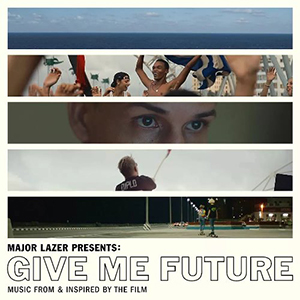 Entry includes includes delicious Cuban food and drinks at Media Noche, plus a small donation to Project Binario to help cover Danys and Jauretsi's travel and stay in California. Event last time sold out so make sure to get your ticket before this one does too!
¿Dale, que estás esperando?
Date and time
Location
Media Noche Restaurant
3465 19th Street
San Francisco, CA 94110
Refund policy