Description
Our companies, families and communities need impact-driven, equitable leaders who know how to navigate changing and challenging conditions. To grow into such leadership, we require spaces where our voices are part of the solution, where mentors speak to our impact-driven challenges and we can contribute to sustainable empowerment firsthand.
Join Glow Effect at #GiveGrowthOC, featuring moderated roundtable discussions with:
- Liliana Cerillo, Head of Strategy at The Exploratory, GOOGLE
- Blythe Hill, Founder/CEO, DRESSEMBER
- Dacy Yee, VP Marketing & CRM, EXPERIAN
- More Featured Leaders announced soon!
Rising leaders will explore how to overcome inner challenges in order to make a greater impact on others, growing into the socially-conscious leaders organizations and communities need.
*Watch a video of the #GiveGrowth Experience.*
AGENDA
5:30 // Check-in + Marketplace
6:00 // Conversations facilitated by Featured Leaders + moderated by Saren Stiegel, Founder of Glow Effect
7:00 // Dinner + virtual conversation with rising leaders in Nepal
8:30 // Final collaboration + Marketplace

Tickets include access to the #GiveGrowth Marketplace, dinner, + a glowy swag bag!
For partnerships, volunteer opportunities, and non-profit discounts, please contact tge@gloweffect.com.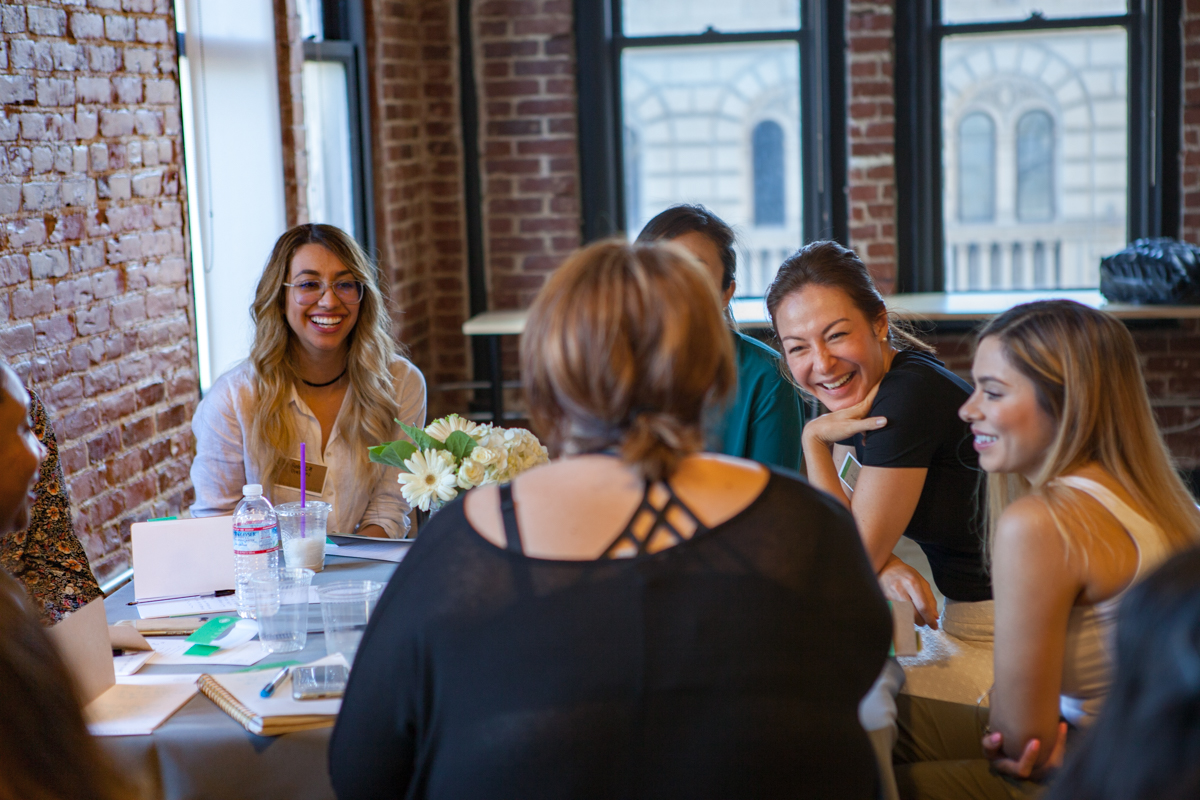 "Give Growth gets individuals to do a self-realization of unconscious biases and blind spots. Hearing from women in Nepal where Glow Effect is helping leaders create more pipelines of leadership - it's humbling to realize, 'OK in the grand scheme of things, are the challenges we're talking about today bigger than the challenges of these women?' It creates a level setting where the next day you go to work and you think, 'You know what? This is cake and I can handle this. Now I need to focus on how I'm going to help other women feel like their problems are just as solvable.'"
Monica Marquez
Global Head for Community Advisory,

Community & Business Inclusion Team
GOOGLE
"Women, a lot of times, we feel like we are frauds. I feel like it pretty much every day when someone asks my opinion on something, but when you're in a room like [this] and there are other women who feel the same way you do, have similar stories, and can learn from each other – that's how we change."
Tracy Gray
Founder + Diversity Executive-in-Residence
THE 22 FUND + LA CLEANTECH
#givegrowthOC