Description
Our companies, families and communities need impact-driven, equitable leaders who know how to navigate changing and challenging conditions. To grow into such leadership, we require spaces where our voices are part of the solution, where mentors speak to our impact-driven challenges and we can contribute to sustainable empowerment firsthand.
Join Glow Effect at #GiveGrowthOC, featuring moderated roundtable discussions with:
- Dacy Yee, VP Marketing & CRM, EXPERIAN
- Jessica Carry, Founder/CEO, SOULSPEAK WELLNESS
- Liliana Cerilo, Head of Strategy, The Exploratory, GOOGLE
- Blythe Hill, Founder/CEO, DRESSEMBER
Rising leaders will explore how to overcome inner challenges in order to make a greater impact on others, growing into the socially-conscious leaders organizations and communities need.
*Watch a video of the #GiveGrowth Experience.*
AGENDA
5:30 // Check-in + Marketplace
6:00 // Conversations facilitated by Featured Leaders + moderated by Saren Stiegel, Founder/CEO, GLOW EFFECT
7:00 // Dinner provided by CAVA + virtual conversation with rising leaders in Nepal
8:30 // Final collaboration + Marketplace

Tickets include access to the #GiveGrowth Marketplace featuring social impact brands like Citizen & Darling, Freely Project + Trades of Hope!
For partnerships, volunteer opportunities, and non-profit discounts, please contact tge@gloweffect.com.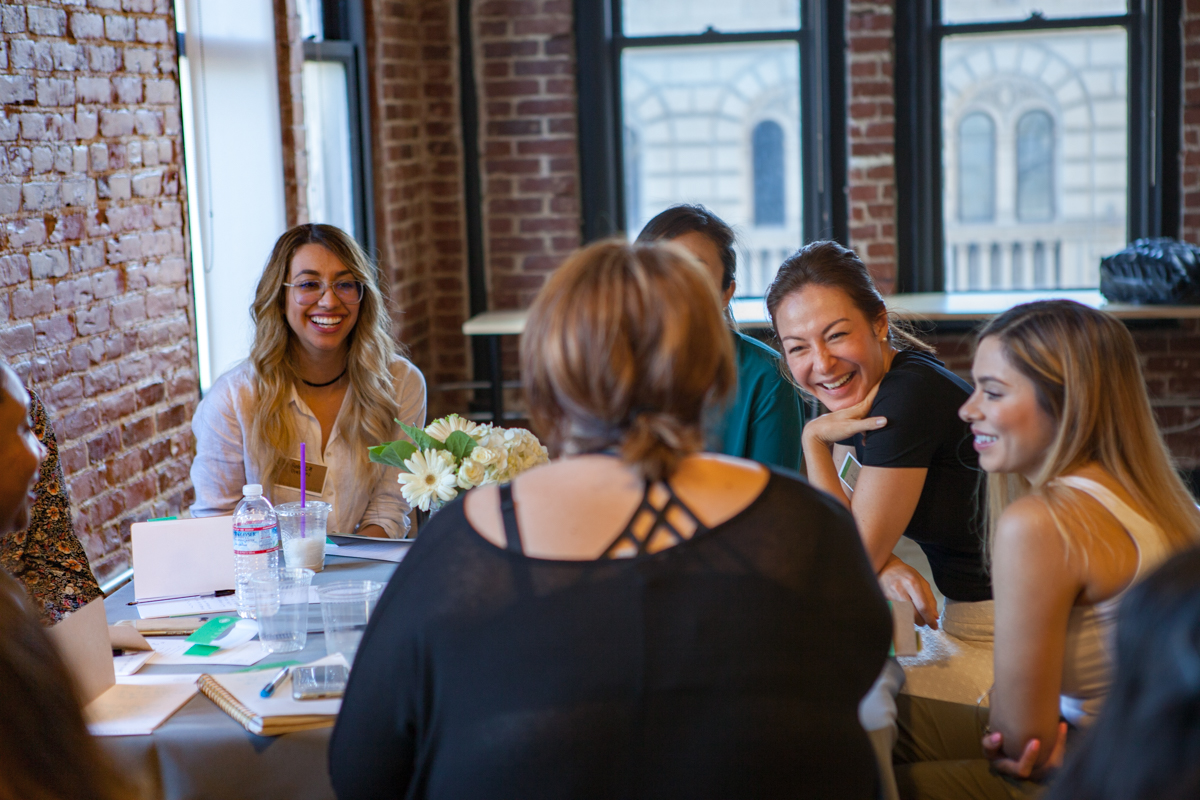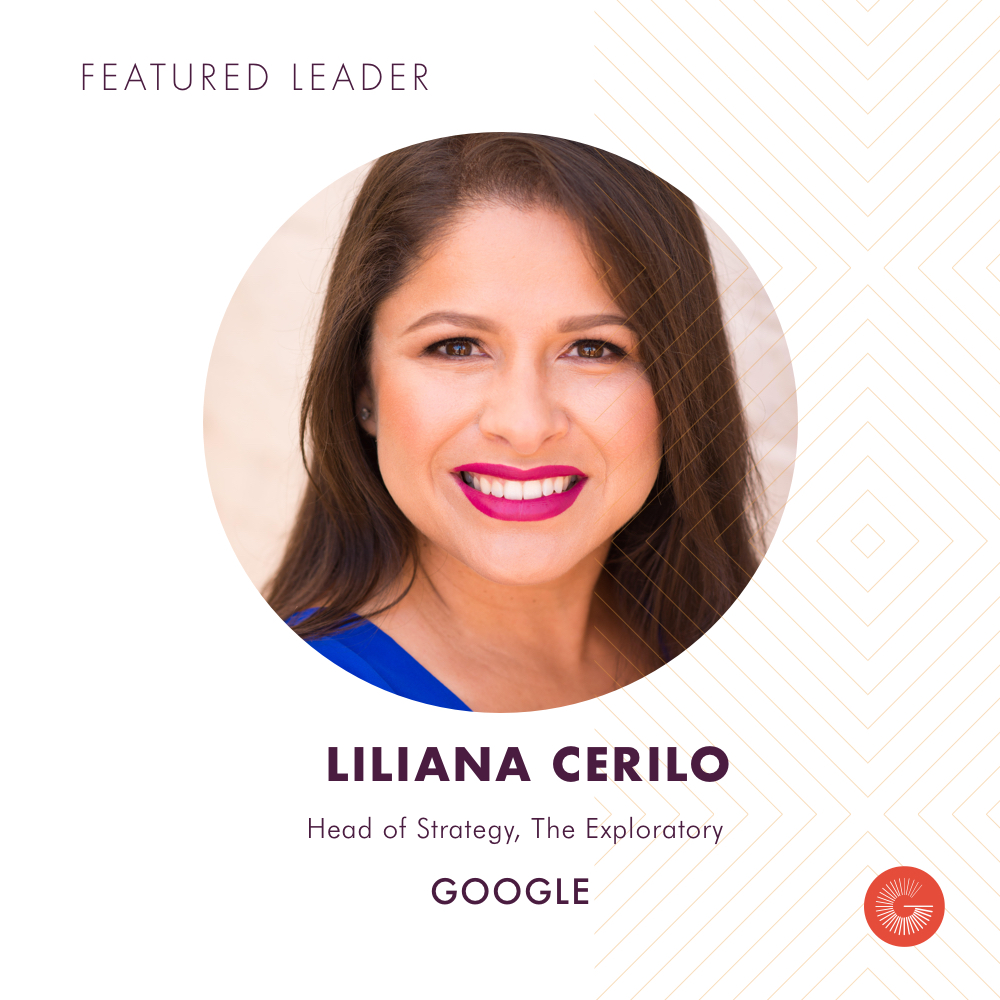 Liliana has been with Google for almost 6 years. As head of strategy & insights for The Exploratory, Liliana is building technology-driven business innovation partnerships with the world's largest brands. Working with product teams across Google and Alphabet, these partnerships leverage groundbreaking innovation to solve critical business challenges and help future-proof against evolving industries.
Prior to joining Google, Liliana had a combined 12 years experience working in U.S. advertising agencies in both the Mainstream and Multicultural markets in Miami and New York. She has led insight generation and strategy development for top blue chip clients across various categories. Some of them included Heineken, Heineken Light, Wendy's, IKEA, CitiFinancial, Verizon Wireless, MINI, Molson Canadian, Miller Light, Burger King, Wheat Thins, Planter's Peanuts, among others.
As a champion of the less privileged and an advocate for inclusivity and diversity, Liliana serves on the Board of Directors of Beauty Bus, and leads the HOLA LA Chapter (Hispanic Opportunities in Leadership & Advocacy) at Google. Her countless projects within the organization help build and empower our community within and outside of Google.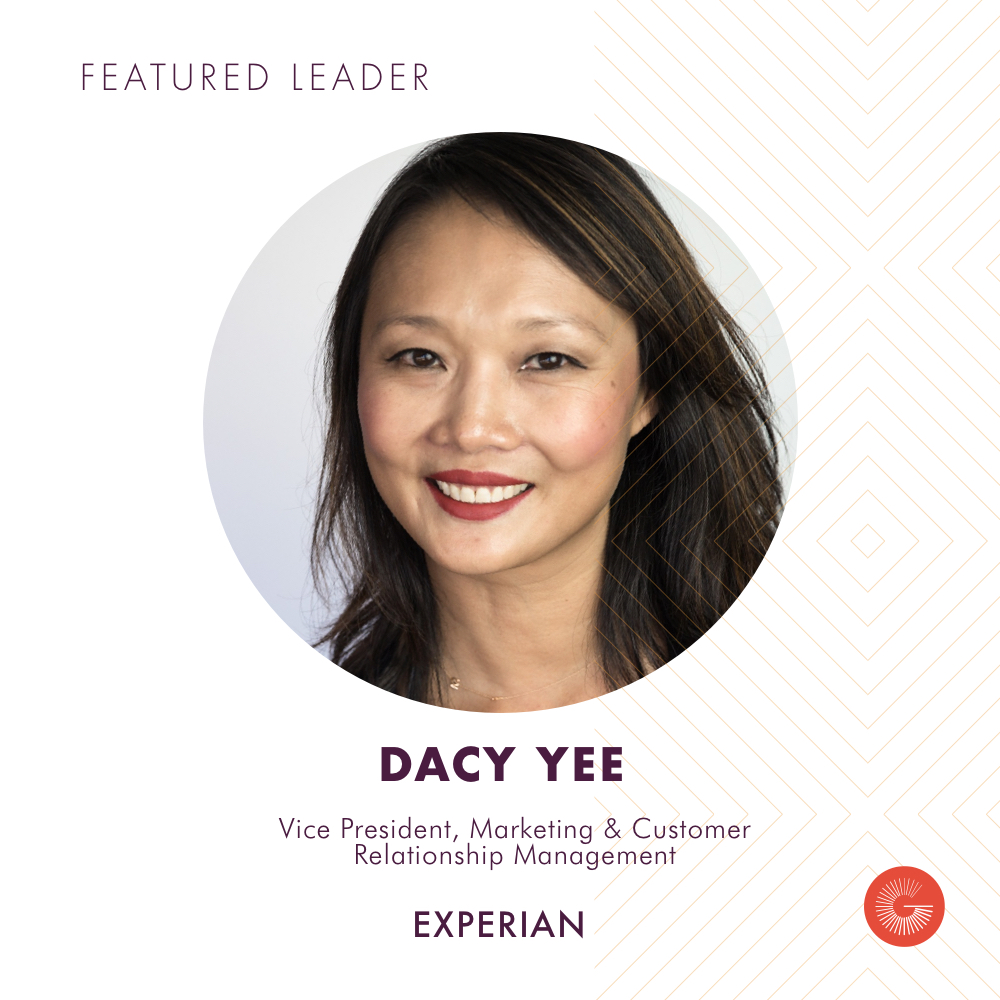 Dacy Yee is Vice President of Marketing & Customer Relationship Management at Experian Consumer Services, the leading provider of online consumer credit reports, credit scores, credit monitoring and identity protection products. In this role, Yee drives the vision and execution of Experian's customer focused strategies in order to deliver optimal experiences, communications and offers to customers, and engage them with Experian's products and services, building brand advocacy.
Yee joined Experian in 2008 and has spent her time developing and managing the online marketing strategy and web marketing for Experian's online acquisition channels. Yee is currently the executive sponsor for the Women in Experian program at Experian Consumer Services as well as the co-executive sponsor for the Asian American Employee Resource Group for Experian North America.
Prior to joining Experian, Yee was with Toshiba for more than 6 years helping to lead their direct to consumer ecommerce business. Yee holds a Juris Doctor degree from the University of San Diego Law School and a Bachelor's degree in Business Economics from the University of California, Santa Barbara.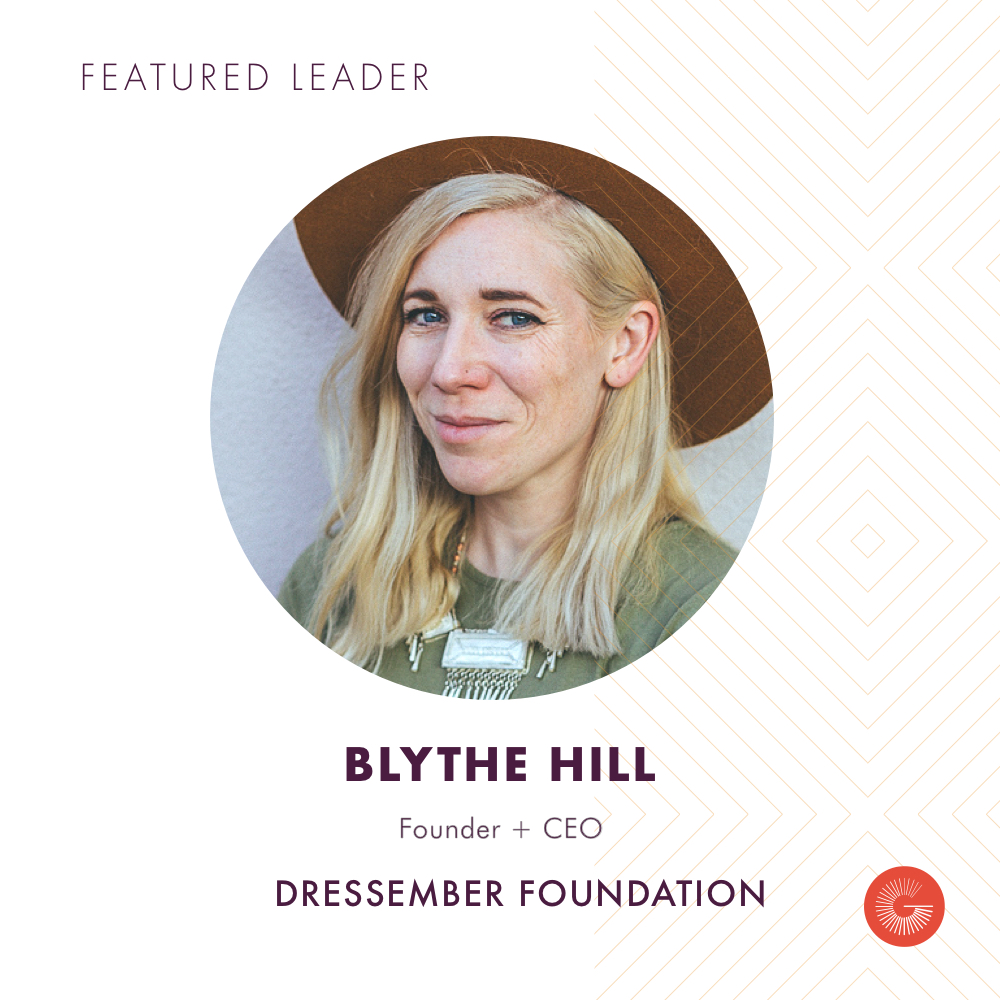 Blythe Hill is the CEO/Founder of the Dressember Foundation. She was born in Iowa, raised in Seattle and then moved to Orange County, CA with her family in high school. She now lives in Los Angeles with her husband Jordan and dog Friday. Blythe learned about human trafficking at age 19 and felt an immediate sense of personal urgency to do something, followed by an overwhelming sense of powerlessness. When Dressember, a personal style challenge she created in 2009 (a month of dresses in December) grew beyond her immediate circle, she decided to try aligning it with anti-trafficking. Five years later, thousands of people across the world have helped raise over $5M toward the fight to end human trafficking. Dressember's 2017/18 grant to IJM was $1.2M to support the operations of IJM's Mumbai office; needless to say, Blythe and her team are thrilled to see the impact of this grant first hand.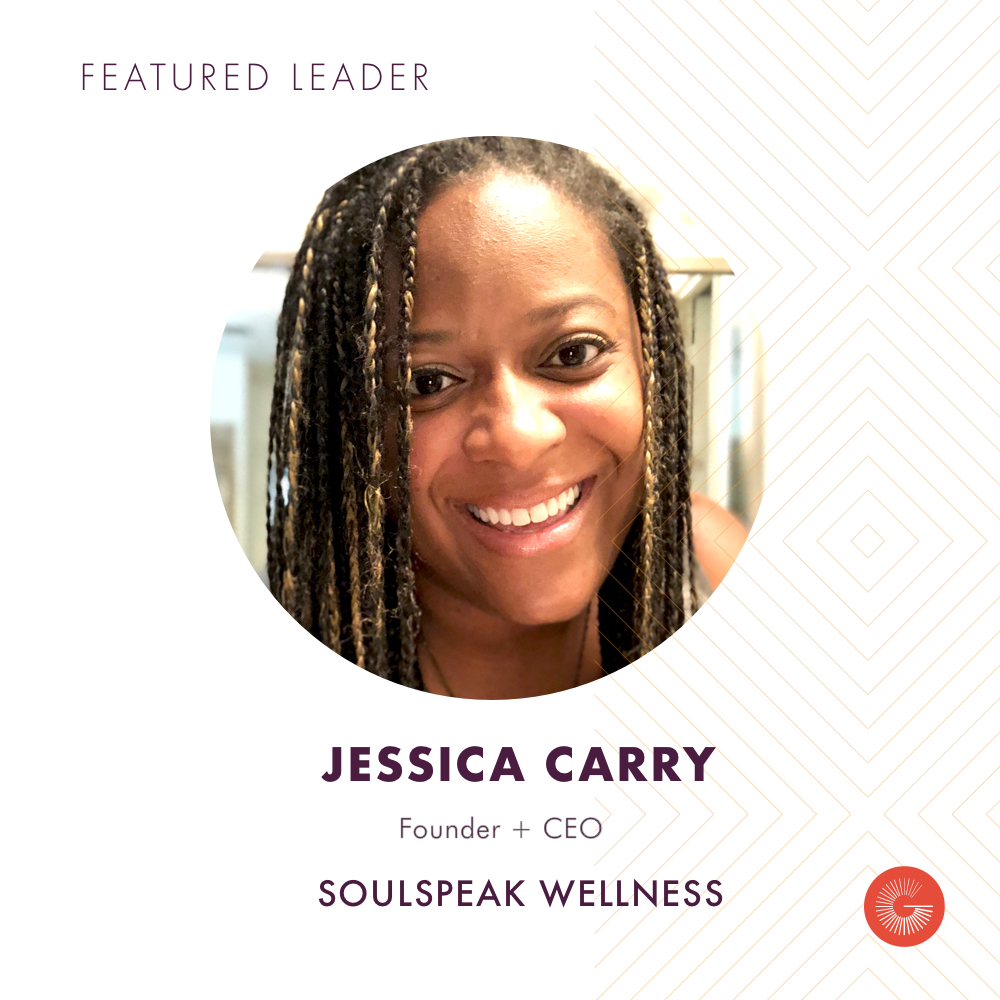 Jessica Carry, owner of SoulSpeak Wellness, is an alignment-based vinyasa yoga teacher and leadership consultant serving the greater Los Angeles area. She attended Georgia State University where she earned a bachelor's degree in Psychology. She has trained both nationally and internationally in the Baptiste Power Yoga Methodology - including training with Baron Baptiste himself. She completed the advanced professional yoga teacher training program with Yogaworks™ in Los Angeles and is a founding member and former co-owner of Yogafly Studio, in Auburn, Alabama.
Jessica's work in the yoga industry informs her approach to personal and professional coaching. A strong belief in compassion and integrity are apparent in her work as a Lead Facilitator for the Leadershape® Institute™ where she co-facilitates in-depth leadership experiences with a focus on community, integrity, self-awareness, and inclusion. She also works with TEDxPasadena as the Director of Speaker Curation, assisting speakers in their process of self-exploration as they prepare to give a TEDx Talk that will spark conversations that matter.
Jessica has a passion for Wellness and Leadership and her work allows her to aid in the development of mental and physical health as well as assist others in nurturing their own voice to be of service to their communities both on a local and global scale. She created SoulSpeak Wellness as a means to offer experiences that utilize health and wellness practices to create space for stronger self-connection, therefore deepening one's ability to create change for the good of all.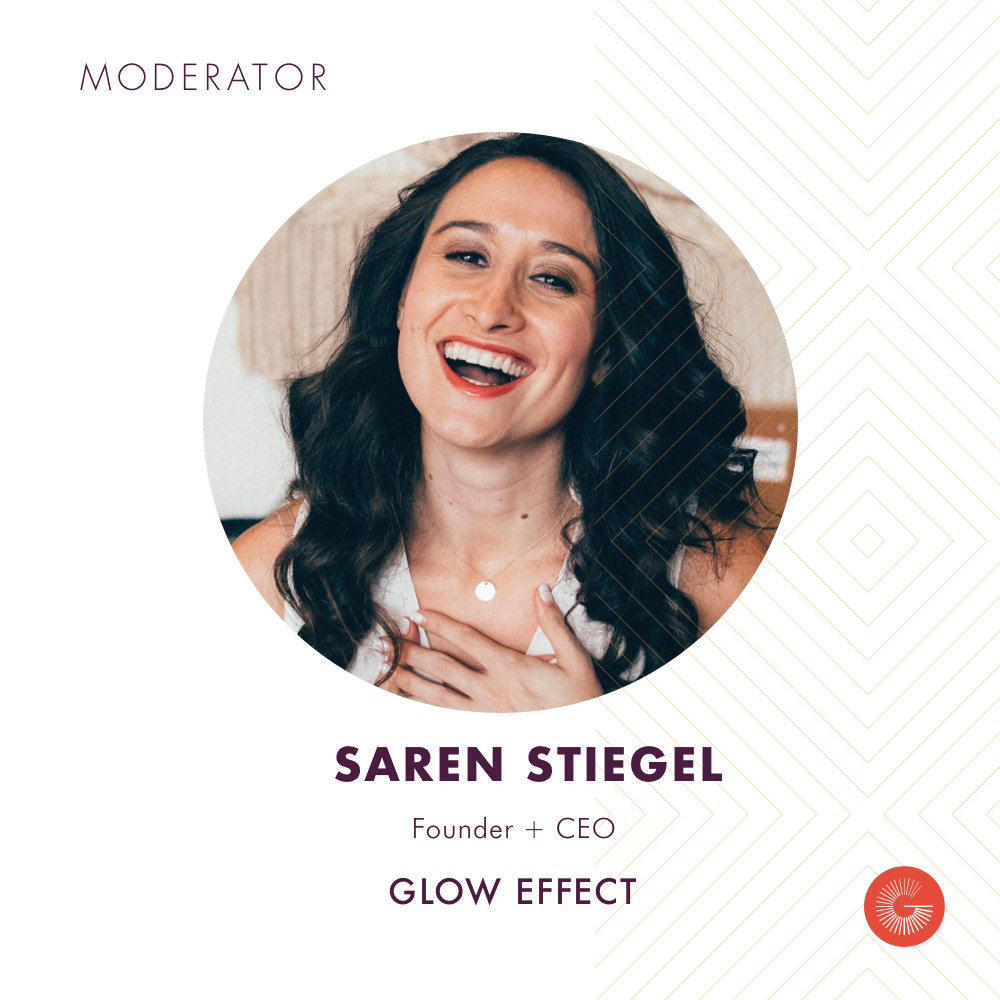 Saren Stiegel is the Founder + CEO of Glow Effect, a social enterprise offering impact leadership development for ​professionals and organizations committed to a better world. Retired divorce attorney turned human potential advocate, Saren is an internationally recognized leadership mentor, development consultant, and author.
In 2015, Glow Effect partnered corporate leaders with rising Ugandan leaders to co-create the Glow Effect Center for Women and Girls in Kasaali, which halved their community's domestic violence rates and doubled school attendance rates. The simultaneous growth of the corporate professionals catalyzed promotions, pay raises, and the founding of local and global community organizations. Now, professionals can virtually partner with rising rural leaders in Nepal to ignite community impact as they strengthen their leadership.
Named "One of 18 Extraordinary Women You Need to Know" by Influencive, Saren serves as a speaker coach for TEDxPasadena and her work has been featured in Real Simple, Fox News, Entrepreneur, and MindBodyGreen.


"Give Growth gets individuals to do a self-realization of unconscious biases and blind spots. Hearing from women in Nepal where Glow Effect is helping leaders create more pipelines of leadership - it's humbling to realize, 'OK in the grand scheme of things, are the challenges we're talking about today bigger than the challenges of these women?' It creates a level setting where the next day you go to work and you think, 'You know what? This is cake and I can handle this. Now I need to focus on how I'm going to help other women feel like their problems are just as solvable.'"
Monica Marquez
Global Head for Community Advisory,

Community & Business Inclusion Team
GOOGLE
"Women, a lot of times, we feel like we are frauds. I feel like it pretty much every day when someone asks my opinion on something, but when you're in a room like [this] and there are other women who feel the same way you do, have similar stories, and can learn from each other – that's how we change."
Tracy Gray
Founder + Diversity Executive-in-Residence
THE 22 FUND + LA CLEANTECH
#givegrowthOC