Description
Want to grow your asking muscles?
Want to connect with women who go beyond #girlboss and define leadership?
Join Glow Effect at #GiveGrowthSF: How to Ask for What You Want, which will feature moderated roundtable discussions with:
- Monica Marquez, Global Head of Community Advisory, Diversity & Inclusion Lab, GOOGLE
- Tina Sciabica, Executive Director, READ GLOBAL
- Virtual Featured Leader: Sanjana Shrestha, Country Director, READ NEPAL
- More Featured Leaders announced soon!

We're gathering changemaking mentors who measurably improve the way you ask for anything - from asking for capital investment or a promotion to asking your partner to take out the garbage!
AGENDA
// Check-in + Marketplace
// Moderated conversations at roundtables, facilitated by Featured Leaders + moderated by Saren Stiegel, Founder of Glow Effect
// Dinner + virtual conversation with Virtual Featured Leader
// Final collaboration + Marketplace

Tickets include access to the #GiveGrowth Marketplace, dinner, + a glowy swag bag!
For partnerships, volunteer opportunities, and non-profit discounts, please contact amanda@gloweffect.com.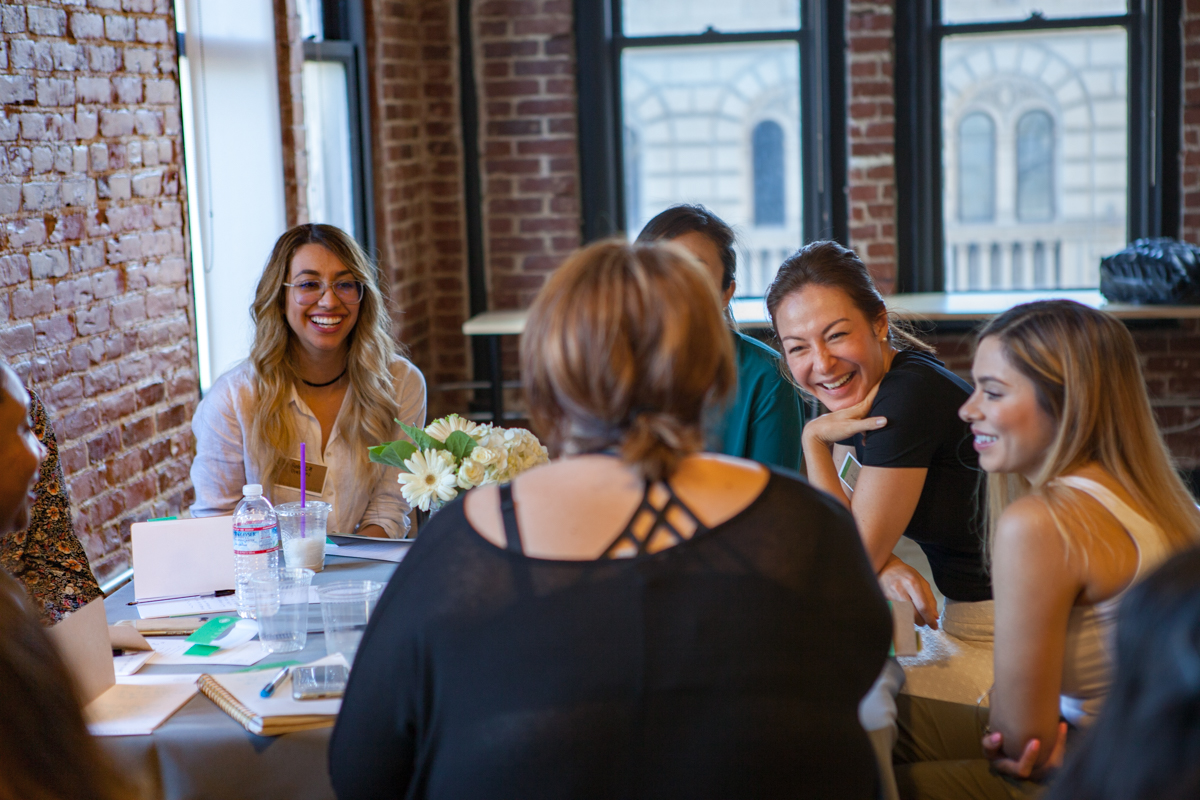 "There were people from massive companies who, I could tell, are very high up in their roles, to women that are wives and on start-up number three. Coming from the events world, I know we always hope for a great turn out, but it's always surprising when it's that good."
Elizabeth Freise
Senior Manager of Brand Strategy, POPSUGAR

"Women, a lot of times, we feel like we are frauds. I feel like it pretty much every day when someone asks my opinion on something, but when you're in a room like [this] and there are other women who feel the same way you do, have similar stories, and can learn from each other – that's how we change."
Tracy Gray
Founder, 22 Capital Group & We Are Enough
#givegrowthSF