Description
Join The Glow Effect for a revolutionary workshop that measurably grows your community impact - beyond volunteering or business-card networking!
Our "Featured Leaders" - women excelling in transformative leadership - facilitate small-group conversations, providing actionable information, tools and practices personalized for your abundance-creating challenges.
We're gathering changemaking mentors, peers, and partners that expand your brilliance whilst shaking the world!
Tickets include access to the #GiveGrowth Marketplace, dinner, + a glowy swag bag.
**Proceeds benefit The Glow Exchange – our non-profit that partners women of diverse communities to co-create cultures that foster female leadership.**
Read more about our Give Growth Events (previously "EmpowHER") in The Huffington Post and Skorch Magazine.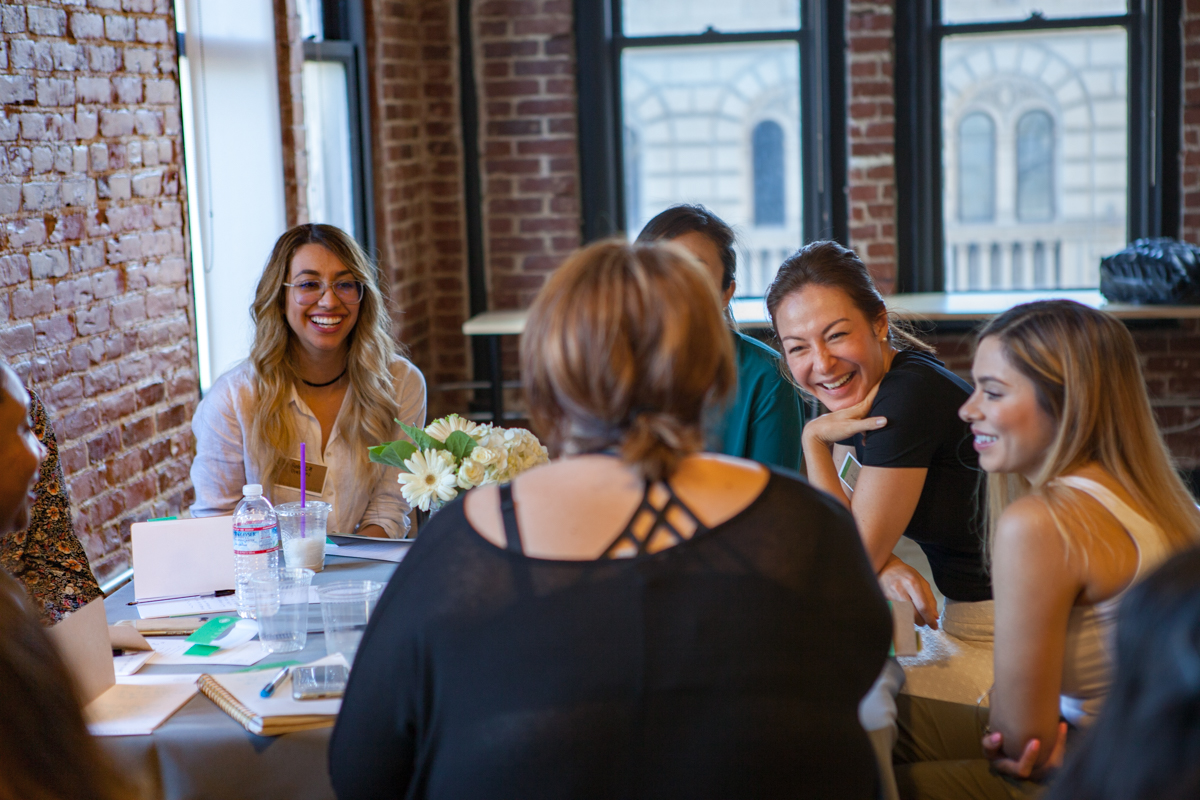 "There were people from massive companies who, I could tell, are very high up in their roles, to women that are wives and on start-up number three. Coming from the events world, I know we always hope for a great turn out, but it's always surprising when it's that good."
Elizabeth Freise
Senior Manager of Brand Strategy, POPSUGAR

"Women, a lot of times, we feel like we are frauds. I feel like it pretty much every day when someone asks my opinion on something, but when you're in a room like [this] and there are other women who feel the same way you do, have similar stories, and can learn from each other – that's how we change."
Tracy Gray
Founder, 22 Capital Group & We Are Enough
FEATURED LEADERS coming soon!
#givegrowthSF