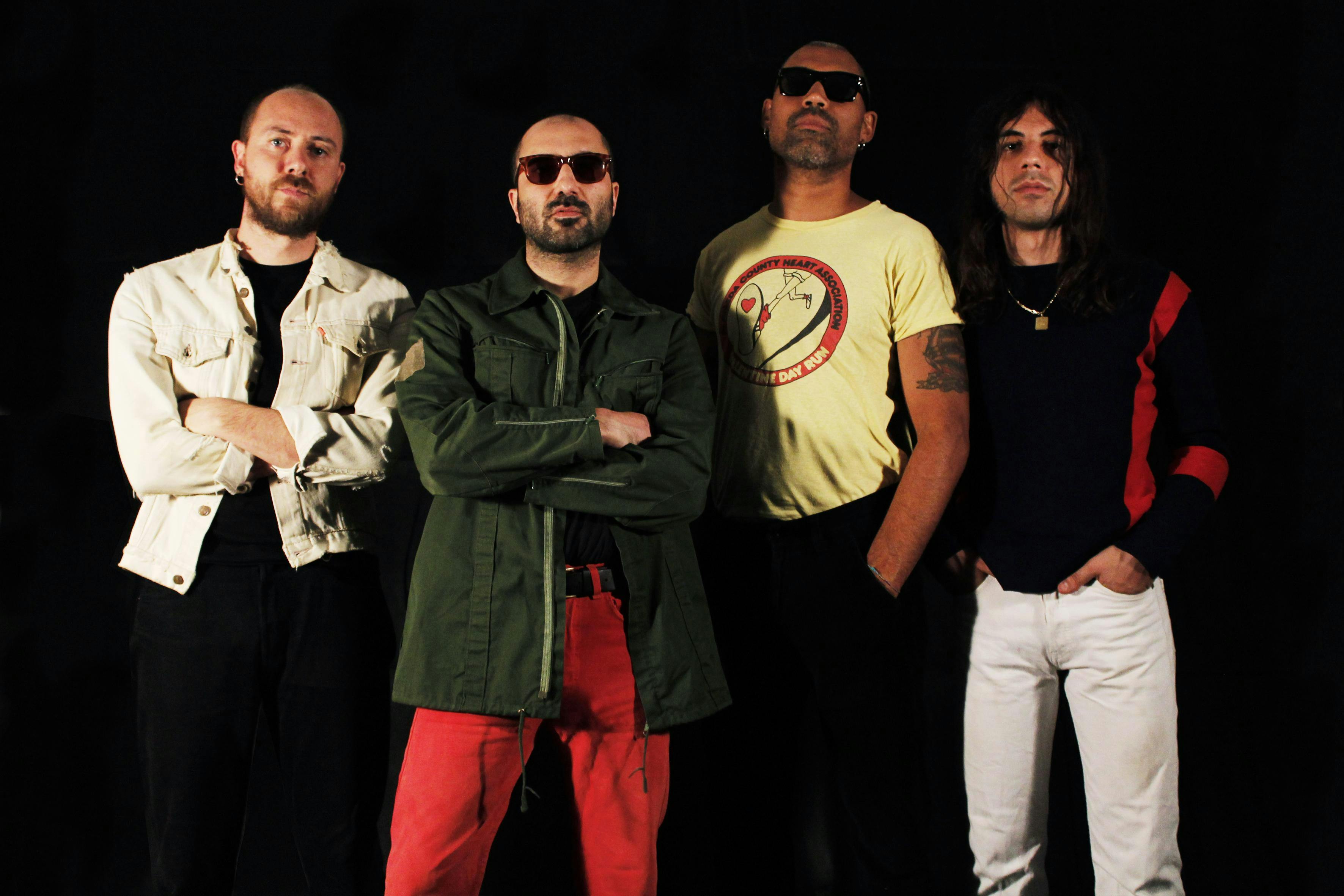 About this Event
$20 // 21+
----------
Outer space has always seemed like a pleasing alternative to the relentless shitstorm of planet Earth. As a result, rock 'n' roll has regularly ventured into the stratosphere, often with mind-bending results. In 2019, only one band can guarantee you a safe and sensational intergalactic trip, with songs that will make your head vibrate like Woody Allen's Orgasmatron. Meet GIUDA: Italy's premier exponents of insanely infectious, glam-tinged and gritty rock 'n' roll. Formed in 2007, these lysergic power-pop warriors have a decade of active service under their utility belts and a brand new album, E.V.A. (Extravehicular Activity), which seals the band's hard-earned triumph in the face of tragedy.
Rising from the grit and grime of the Windy City, THE EVICTIONS are a 3-piece garage-punk outfit hooked on fuzzed-out riffs and scream-a-long hooks. Having shared a stage with the likes of Cheetah Chrome and the Sonics, THE EVICTIONS is a lean, mean riff machine you gotta see to believe.
If you haven't heard of JOLLYS, then you really don't know what's cookin' 'round here. A group chockfull o' rhythmic panache centered around punchy guitar hooks and adventurous basslines, the Chicago-based garage rockers glisten with seasoned DIY glory. Their catchy bops will catapult you into glitchy psych jams, only to carefully place you back into that addictive groove.