GIT Panel discussion @ Tech Career Expo: Landing the Perfect Job in Tech in...
Description
Join us on June 29th at 11am on the main stage – Moscone Center Expo for a panel discussion on how to find/land the perfect job, building your skillset and the importance of mentorship and networking around the tech industry. Learn from women who are making it work – at work. Women panel including: Microsoft, Anita Borg, Facebook and Girls in Tech!
Immediately following the panel discussion, GIT will host an informal networking mixer at 12 pm. You can apply the panel's advice right away- meeting recruiters, tech leaders, and other leading professionals in the tech industry.
Make sure to bring confidence and business cards to really make an impression!
Panelists:

Jerri Barrett
Vice President of Marketing
Anita Borg Institute for Women and Technology
As the Vice President of Marketing for the Anita Borg Institute, Jerri is responsible for the Institute's overall branding, public relations, social media, collateral, program marketing and out bound communications. Jerri Barrett came to the institute after 20 years in the telecommunications industry with experience in both large corporations and startups. Prior to coming to the Institute, Jerri was Director of Marketing for IP Unity, a Silicon Valley startup and managed the communications for their merger with Glenayre in 2007. Before that Jerri worked with a variety of companies in marketing positions including Nortel, Frontier, CNET, Inc., LinkAir and HighWired. Jerri holds a Bachelor's degree from Mount Holyoke College and an MBA from the William E. Simon School of Business Administration at the University of Rochester.
Irina Frumkin
Senior Software Development Engineer
Microsoft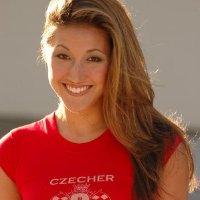 Kendra Arimoto
Executive Search
Facebook

Ivo Lukas
COO/Exec. Director of Global Mentorship Programs-Girls in Tech & CEO/Founder- 24Notion
Ivo Lukas is the Chief Operations Officer & Executive Director of Global Mentorship and Partnership Program at Girls in Tech. Ivo is passionate about leading, nurturing and mentoring the next generation, especially young girls, whose aspire to be in technology. She is the advocate of encouraging positive, inspiring and improving lives of the young girls to gain an entrepreneurial spirit and leadership skills. She is leading the Global Girls in Tech mentorship program with goals to support young girls ages K-12, college professionals and young entrepreneurs on the importance of math, tech and science at a young age that will embrace, collaborate and promote growth and success for young girls to stay in the technology sector. Furthermore, She is the Founder and CEO of 24Notion, a creative digital, brand, marketing, PR and lifestyle shop with special emphasize in giving back to the global communities (CSR). 24Notion is an integrated, cross-functional team of experts who develop and execute innovative solutions in collaboration with client needs. Ivo has over 18 years of experience in combining brand marketing, PR, advertising, innovative creative, and digital solutions for small businesses to Fortune 500 companies, and private and public institutions in a range of industries. Her sector expertise ranges but not limited to mobile, media/arts/entertainment, beauty and cosmetics, banking and financial services, fashion and apparel, academics, technology, consumer goods and services, B2B/B2C, retail, social enterprises, eco and sustainable products, and healthcare. Follow her @MsSonicFlare
Moderated by: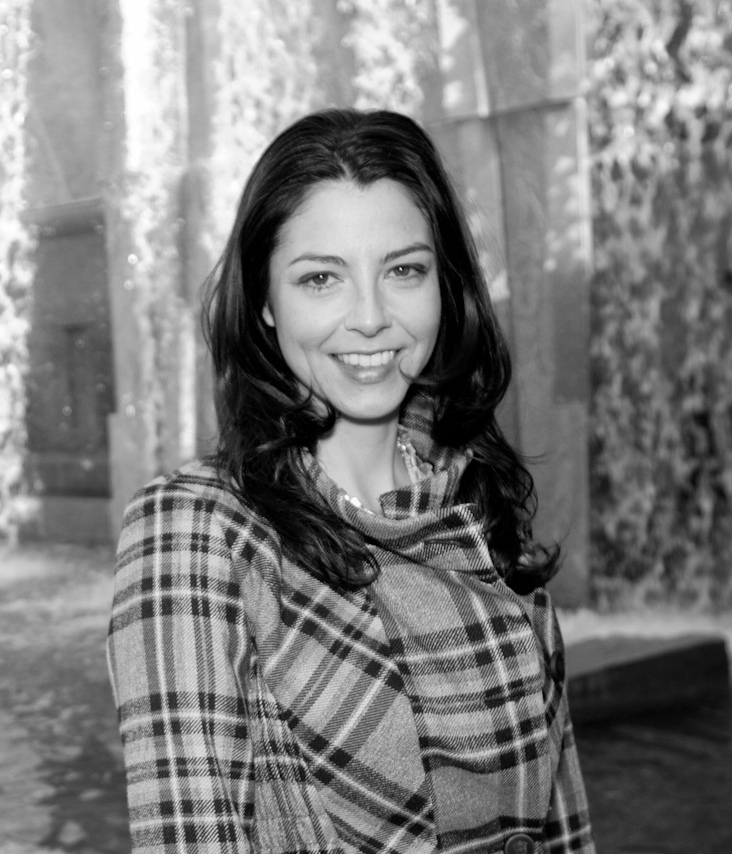 Laura Slezinger M.D. Girls in Tech, San Francisco & GIT Global Corp. Dev.
Intellectual Property & Internet Law Attorney, A Venture Gained Legal
Laura has a passion for the intersection of law, technology and the creative, entrepreneurial spirit. She wants to enable others to create what they want to see in the world around them- via technology, law and innovation. She is also a fervent champion of advancing women in all areas of business and leadership - and believes society as a whole will benefit from the increased engagement of women across all industries.

She received her J.D. from the University of San Diego, School of Law where she was Editor-in-Chief of the law school newspaper. She was Fundraising Chair for the Women's Law Caucus and hosted a record breaking charity auction to benefit a local women's domestic violence shelter.

She received her LL.M. from the University of San Francisco, School of Law where she was a staff editor and author on the Intellectual Property Law Bulletin. She worked at the Intellectual Property and Internet Justice Clinic where she advocated for students being sued by the RIAA for alleged illegal downloading of music. Currently she is Managing Director of the San Francisco Chapter of Girls in Tech, Director of Corporate Development for GIT Global and has a law practice focusing on early stage startups in business, technology, intellectual property and privacy law. Follow her @GITLaura
Find Top Talent at the Bay Area's Leading Tech Recruiting Event. Girls In Tech member companies interested in attracting top talent should consider recruiting at the Tech Career Expo at Moscone Center on June 28-29. The Bay area's leading tech recruiting event takes place across from the sold-out Google developers conference, Google I/O, as a powerful source for talent. This is your opportunity to showcase your company and recruit professionals ranging from web, mobile, game and enterprise designers and developers to marketers, sales and management personnel in a relaxed and creative environment. Tech Career Expo offers you the opportunity to engage with professionals as they network with peers and participate in a series of development workshops. You'll also have access to developers who will be on-hand catching Google I/O keynotes and sessions in the live-stream theater onsite. Order exhibit space online at and save $100 using special Girls In Tech discount code GITECH.
Tech Career Expo and Developer Jam at Moscone Center Across from Google I/O June 28-29. The SF Bay Tech Career Expo and Developer Jam at the Moscone Center, held concurrent with and across from Google's sold-out developers conference, Google I/O, on June 28-29, is open to all tech professionals at no charge. The expo showcases jobs and careers at dozens of interactive companies from well-funded, early-stage start-ups to late-stage start-ups, established firms and public companies. Everyone from engineers, programmers and designers to marketers, sales and management personnel will have access to innovative tech career opportunities in a casual, creative atmosphere. Network with peers and engage with dynamic companies taking business and technology to the next level.
Organizer of GIT Panel discussion @ Tech Career Expo: Landing the Perfect Job in Tech in a Competitive Market + networking mixer!!
Girls in Tech is a social network enterprise focused on the engagement, education and empowerment of like-minded, professional, intelligent and influential women in technology. As young women with the capacity to inspire, we made it our personal desire and passion to create and sustain an organization that focuses on the collaboration, promotion, growth and success of women in the technology sector.
Created in February of 2007, 'Girls in Tech' (GIT) was founded by Adriana Gascoigne. GIT and was born out of a need to provide a place for women to cultivate ideas around their careers and business concepts involving technology. GIT is headquartered in San Francisco, California, and supports over 12,000 members spread between 57 chapters world-wide.
Girls in Tech aims to offer a variety of resources and tools for women to supplement and further enhance their professional careers and aspirations in technology. Some of these resources include, educational workshops and lectures, networking functions, round table discussions, conferences, social engagements, and recruitment events.