GIT a Job! Networking Mixer with Girls in Tech

Tuesday, May 24, 2011 from 6:00 PM to 9:00 PM (PDT)
Event Details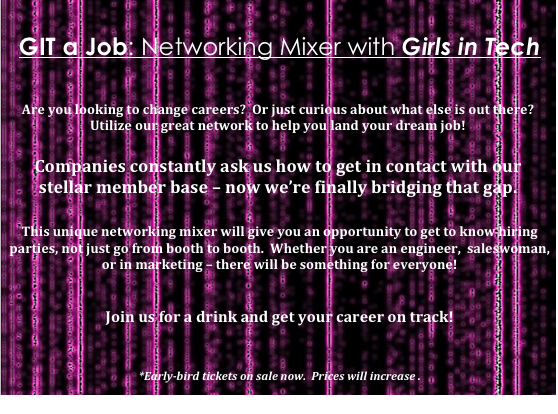 SPEAKERS:

Rebecca Meissner, BranchOut

Rebecca Meissner is the Director of Enterprise Products at
BranchOut
, the largest professional networking application on Facebook.  In this role, Rebecca leads the product, design, and development teams building all
BranchOut
's corporate offerings.  Prior to
BranchOut
, Rebecca worked as a Product Manager for Disney Interactive Media Group, an HR Business Partner for Playdom, and as a recruiter for a number of VCs, private equity firms, and large investment banking groups in San Francisco.  She has degrees from both Boston University and the University of California, Berkeley.
---
Dan Greenberg, Chief Marketing Officer, SimplyHired

Daniel Greenberg is Chief Marketing Officer at SimplyHired.com where he helps bring job seekers together with their future employers in matrimonial bliss. Before joining the SimplyHired.com team, Daniel served as Chief Marketing Officer at TrialPay and Tumbleweed Communications, as well as Chief Executive Officer at Kinfo. Daniel has also served as VP Marketing at ACNielsen, Macrovision and Active Decisions, a venture-backed company he founded. He received his B.A. in Economics at Oberlin College, and his MBA with honors in Marketing and International Business at the University of Chicago.
---
Youri Sobotko, Head of Business Education, Viadeo

Youri is the head of business education at Viadeo responsible for partnerships with schools and universities who desire to promote their MBA courses.   He joined Viadeo 4 years ago as a recruitment manager. Youri brings over 12 years of recruiting experience to Viadeo.  In his prior careers he held key positions at Monster, TMP a worldwide agency among others.
---
Jamie Glenn, Chief Product Officer, JobVite


Jamie is an accomplished Internet and product development executive with a proven track record of driving strategy, product and operational initiatives to success. At Jobvite, Jamie's team drives product innovations for social recruiting applications that work on any social network at the scale and performance required by world-class companies. Previously, Jamie was Vice President of Product Management at Trulia, where he helped create one of the most innovative real estate search sites, taking it from an early stage beta mashup in one state to nationwide and over 7 million visitors per month. Before Trulia, Jamie was the Director of Product for Yahoo! Real Estate & Classifieds and prior to that, Business Manager of Real Estate & Real Classifieds for Knight Ridder Digital (KRD). Jamie received a B.S. in Business Administration from University of the Pacific, cum laude.
---
Ruta Joshi, Senior Product Management Recruiter, Facebook

Ruta is currently a product management recruiter at Facebook where she finds inspiring leaders who love to build great social products that connect the world.  Prior to Facebook she was leading marketing, sales and product management recruiting at Electronic Arts.  She has over 10 years of recruiting experience at varied tech companies in the interactive entertainment, social, digital and semiconductor worlds.
---
Florina Xhabija, Product Support Specialist, LinkedIn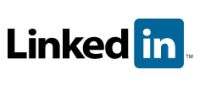 Florina Xhabija Grosskurth joined LinkedIn in 2008.  She currently leads the company's customer service tools, including internal and external efforts.  Throughout her career, Florina has been focused on translating user needs insto useful products, whether as a developer, marketer or product manager.  Prior to joining LinkedIn, she worked in education in Toronto, where she learned the importance of user feedback.  She received her Computer Science degree from the University of Toronto.
---
Sponsors: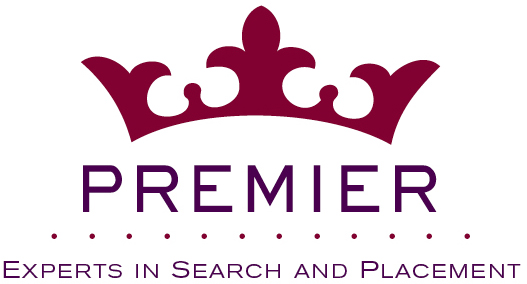 Since its founding in 1998, Premier has been a true strategic partner and trusted advisor to its select clients throughout the Bay Area.  Our primary goal is to partner with Best-in-Class companies to help them build their best hiring practices, employee development programs and retention goals.  It is our passion for search and placement that really sets us apart.  As born leaders and entrepreneurs, it is the opportunity to work with our clients to build Premier's reputation that has been our greatest reward.  Our teams of Directors have guided Premier to its recognition as one of the top staffing companies in the Bay Area, receiving many honors including "Inc 5000 Best Companies", "Bay Area's Top 100 Woman Owned Companies", "Bay Area's Top 100 Fastest Growing Companies" and "Bay Area's Top 100 Privately-Held Companies".

Reinventing how the world uses business content
Box.net was founded on a simple, powerful idea: people should be able to access and share their content from anywhere. Since 2005, Box.net has helped more than nearly 6 million individuals, small businesses and Fortune 1000 companies do just that. We want to reinvent what businesses can do with their content through Box's cloud content management platform, made for a new kind of worker, a new kind of workplace and a new kind of IT.
Learn more about Box.net, how we're changing the way people work and communicate and how you can be a part of it.
Mediabistro.com is the premier content, career, and community resource for media and tech professionals. They come to mediabistro.com to read news and features, take courses, attend events, and find work on the industry's best job board. Mediabistro offerings cover major media industry verticals including social media, TV news, sports news, advertising, public relations, publishing, design, mobile, and the Semantic Web. Events include Socialize: Monetizing Social Media, AllFacebook's AF Expo, and the Semantic Technology Conference (SemTech). For more information, visit mediabistro.com.
Featuring CardCloud

Share business cards from phone to phone.
Use our apps to share your card directly, peer to peer, from phone to phone. You can even share your card with multiple people at the same time if they have our app installed. Or, send your cards directly via email. Only person in the room with Cardcloud on your phone? Send your card directly to (multiple) email(s). Recipients receive a beautiful card with your logo, contact information and social networking profiles. They can store the card directly on their phone thanks to Cardcloud's vCard support.
Cardcloud is not just a useful mobile application. We store notes, tags, ratings and the geolocation of everybody you meet or send cards to. On our website you can view all of this information from an elegant user interface. Here you can create new cards, one for each occasion. Need a personal card next to a company card? No problem. Create and manage cards and contacts from one easy spot.
Featuring Guidebook App

Guidebook is the best and simplest way to create a mobile guide -- Going mobile has never been this easy! Guidebook allows attendees to access your event's entire schedule right from their mobile device. Plus, they'll never miss a session, panel or activity with our easy-to-use mobile alerts.

Guidebook, located in Palo Alto on California Avenue, is looking to add talented mobile developers to our team!

SPECIAL THANKS TO FOUNDERS DEN FOR HOSTING OUR EVENT!

http://www.foundersden.com/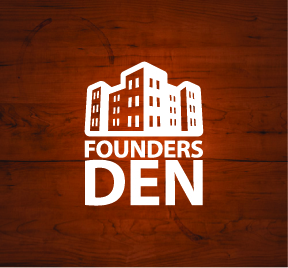 Founders Den is a shared office space and private club for experienced entrepreneurs and their friends.
Fred Wilson recently wrote: "If you are launching a startup or have one that is just one or two people, you should really try to get into a coworking space. It can be more cost effective, but that is not the best reason to do it. You'll get knowledge sharing, energy, and a lof of camaraderie. And you can't put a price on those things when you are doing a startup."
Founders Den's unique approach combines a selectively curated startup community with a focus on experienced entrepreneurs and graduates of accelerator programs. Space at Founders Den is offered on an invite-only basis to startups referred through the networks of the Founders Den community. Founders Den also provides a home base for experienced entrepreneurs who are between projects.
Job Seekers: Once you register, we will provide you with the info to upload your resume and cover letter to be shared with the employers & recruiters. 
Employers: With your ticket, you will not only be able to have presence at the event but also access of GIT network on the web. For questions and information about partnering with Girls in Tech on this event, contact Laura (at) GirlsinTech.net
Questions? Please email us at SanFrancisco (at) Girlsintech.net.
When & Where

Founder's Den
665 3rd
Suite 150
San Francisco, CA 94107


Tuesday, May 24, 2011 from 6:00 PM to 9:00 PM (PDT)
Add to my calendar
Organizer
Girls in Tech is a social network enterprise focused on the engagement, education and empowerment of like-minded, professional, intelligent and influential women in technology. As young women with the capacity to inspire, we made it our personal desire and passion to create and sustain an organization that focuses on the collaboration, promotion, growth and success of women in the technology sector.
Created in February of 2007, 'Girls in Tech' (GIT) was founded by Adriana Gascoigne. GIT and was born out of a need to provide a place for women to cultivate ideas around their careers and business concepts involving technology. GIT is headquartered in San Francisco, California, and supports over 12,000 members spread between 57 chapters world-wide.
Girls in Tech aims to offer a variety of resources and tools for women to supplement and further enhance their professional careers and aspirations in technology. Some of these resources include, educational workshops and lectures, networking functions, round table discussions, conferences, social engagements, and recruitment events.