GIST TechConnect: Idea + Creation = Ideation

Tuesday, March 5, 2013 from 8:30 AM to 11:30 AM (EST)
Event Details
View Live:
https://conx.state.gov/entrepreneurship


GIST TechConnect is a series of interactive videoconferences that brings together great entrepreneurial minds to spark the creation of new technology ventures that address specific societal problems and market opportunities. This edition of GIST TechConnect focuses on Ideation -- the creative process of generating, developing, and communicating new ideas and turning them into profitable and impactful ventures.
GIST TechConnect welcomes innovators, educators, entrepreneurs and students from all around the globe and equips them with practical insights, inspiration and support networks to power up their dreams of changing the world.

GIST TechConnect Speakers:
Jeff Hoffman, member of the founding team & former CEO, Priceline.com, Founder, ColorJar, and GIST Advisory Group member. LinkedIn
Jeff Hoffman is an accomplished entrepreneur and innovator in the fields of Internet, e-commerce, and entertainment. He launched his first software company while still a student at Yale University. Mr. Hoffman is a founder and partner in ColorJar, a venture accelerator firm that helps entrepreneurs and small business owners launch and grow new business ventures. Mr. Hoffman is perhaps best known as a founder and CEO in the Priceline.com family of companies, where he led the development and launch of Priceline's consumer company (Priceline YardSale).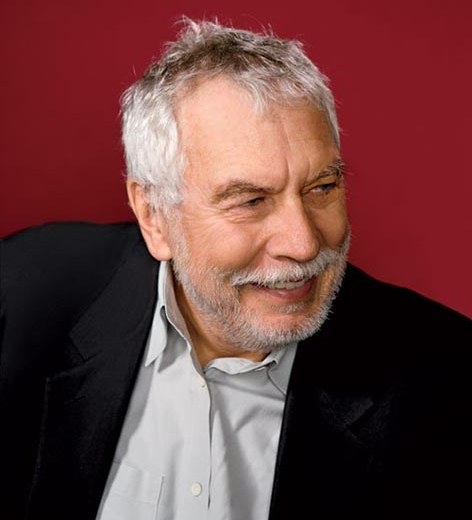 Nolan Bushnell, Founder of Atari, Inc., Chuck E. Cheese, & Brainrush. LinkedIn
Nolan Bushnell is an American engineer and entrepreneur who founded Atari, Inc. - an American video game and home computer company. Mr. Bushnell has been inducted into the Video Game Hall of Fame and the Consumer Electronics Association Hall of Fame, received the BAFTA Fellowship and the Nations Restaurant News "Innovator of the Year" award, and was named one of Newsweek's "50 Men Who Changed America".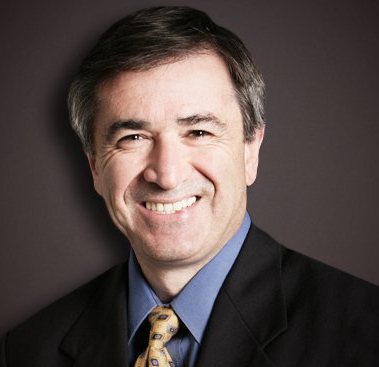 Magid Abraham, Co-Founder & CEO of comScore Inc. LinkedIn
Magid Abraham is an entrepreneur and expert on market research, consumer modeling, and information solutions. Mr. Abraham has held several executive leadership positions throughout his career, two of which were within companies he founded. He has authored several articles in a variety of academic and industry journals, including the Harvard Business Review, Journal of marketing Research, and Marketing Science. 
GIST TechConnect Moderator: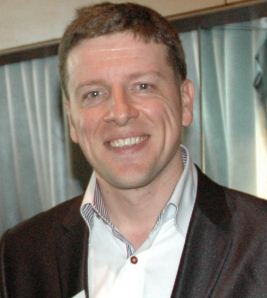 Ovidiu (Ovi) Bujorean, Sr. Manager of GIST Initiative.
www.ovibees.com   
Ovidiu Bujorean manages and directs the GIST Initiative. Mr. Bujorean is a professional speaker on topics such as professional networking, innovation and entrepreneurship and partnerships building. Previously, he was the Senior Associate at Rudyard Partners, a private equity firm focused on investing in consumer technologies. Mr. Bujorean serves as Chairman of the Board of Advisors of AIESEC DC and Vice-Chairman of MIT  Enterprise Forum of Washington DC. He founded LEADERS, an organization that impacted the lives of approximately 10000 young leaders and entrepreneurs in Romania and Southern-Eastern Europe and is a graduate of the MIT Sloan School of Management (MBA) and Harvard's Kennedy School (MPA).
More speakers to be confirmed. Check back for updates!
At GIST TechConnect you will: 
Lean how to create a billion dollar startup idea

Connect with and ask questions of our serial entrepreneurs 

Learn about ideation from entrepreneurs in the MENA region

Get involved 

with the GIST activities and your local entrepreneurial communities 

How to get involved?
Country
Local Start time
TechConnect Viewing Site
Address
Afghanistan
6:30pm
American University of Afghanistan Kabul
Darulaman Rd, Kabul, Afghanistan
Algeria
3pm
Ecole Nationale Polytechnique
Amphi Ouabdesslam (ex amphi 1C), Ecole Nationale Polytechnique, Avenue Hacen Badi. El Harrach. 16200 Algiers, Algeria
Bangladesh
8pm
American Center
Embassy of the United States of America, J Block, Progoti Sharoni, Baridhara, Dhaka-1212, (Opposite the U.S. Embassy and next to Notun Bazar)
Brazil
11am
HUB Curitiba
R. Comendador Macedo, 233 - Centro Curitiba - PR, 80060-030, Brazil
Colombia
9am
Pontificia Universidad Javeriana- Cali
Contact for details: oscmoras@javerianacali.edu.co
Ecuador
9am
Pontificia Universidad Catlica del Ecuador (PUCE) Quito.
Contact for details: ESANTACRUZD@puce.edu.ec
Egypt
4pm
TIEC
Contact for details: Nahel@tiec.gov.eg
Ghana
2pm
mFriday
TechHub, Science Complex Building, Kwame Nkrumah University of Science and Technology.   Kumasi, Ghana
Guatemala
8am
Universidad Rafael Landivar
Contact for details: vtala@url.edu.gt
India
7:30pm
Filo Café
The Terrace of Kautilya Society | D-20/21 Munshi Ghat, Varanasi 221001, India
Jordan
4pm
Kolshi Media
Oasis500 Offices, King Hussein Business Park, Building 7, P.O. Box 851222, Amman, 11185, Jordan
Jordan
5pm
N2V
Nakeeb Umran Al Maayta St. Block 33, Sweifieh. Amman, Jordan
Jordan
5pm
Queen Rania Center for Entrepreneurship
Royal Scientific Society, Hashemite Auditorium
Kuwait
5pm
True Business Communication
Kuwait City – Qibla, Al Omar Building - Abubakr St., 4th Floor - office # 404
Lebanon
4pm
Beirut Arab University, Tripoli Campus
Contact for details: sankari.1@buckeyemail.osu.edu 
Mexico
8am
Universidad Iberoamericana en Leon MX
Contact for details: aidee.horton@leon.uia.mx
Mexico
8am
Universidad Iberoamericana en Puebla Mexico
Contact for details: xochitl.leon@iberopuebla.mx
Nigeria
3pm
Technology Incubation Centre Benin/African Incubation Network
Contact for details: juliey33032@yahoo.com
Oman
6pm
U.S. Embassy
 
Pakistan
7pm
Moftak Solutions
House # 5, Street # 95, I-8/4, Islamabad
Pakistan
7pm
National University of Sciences and Technology (NUST)
H-12   Islamabad 44000, Pakistan
Pakistan
7pm
Sukkur IBA - Institute of Business Administration
Video Conference facility at Sukkur-IBA
Pakistan
7pm
Institute of Space Technology, Islamabad
1, Islamabad Highway, Islamabad 44000, Video Conferencing Room
Pakistan
7pm
CLTC Global
Contact for details: nahmad@cltc.pk
Pakistan
7pm
NED University of Engineering & Technology Karachi
Civil AV Auditorium
University Road Karachi
Qatar
5pm
Bedaya/CAN-Q
College of the North Atlantic Building 1 Theater 1 24449, Arab League St, Doha, Qata
Saudi Arabia
5pm
N2V
Prince Sultan Bin Abdulaziz Street - Near Ka'aky Bakery
Senegal
2pm
CTIC Dakar
3, rue Béranger Féraud, BP: 368 Dakar RP, Dakar - SENEGAL
Tunisia
3pm
WikiStartup
Carthage Centre, Rue du Lac Constance – 1053 Les Berges du Lac -Tunis
Turkey
4pm
Garaj Incubation Center
43 TEPAV Binasu Alt Kat TOBB-ETÜ Yerleşkesi 2. Kısım 06560 Söğütözü - Ankara
USA
9am
First Flight Venture Center
2 Davis Dr   Research Triangle Park, NC 27709
Venezuela (Caracas and Guayana)
10am
Universidad Catolica Andres Bello
Contact for details: mbarrios@ucab.edu.ve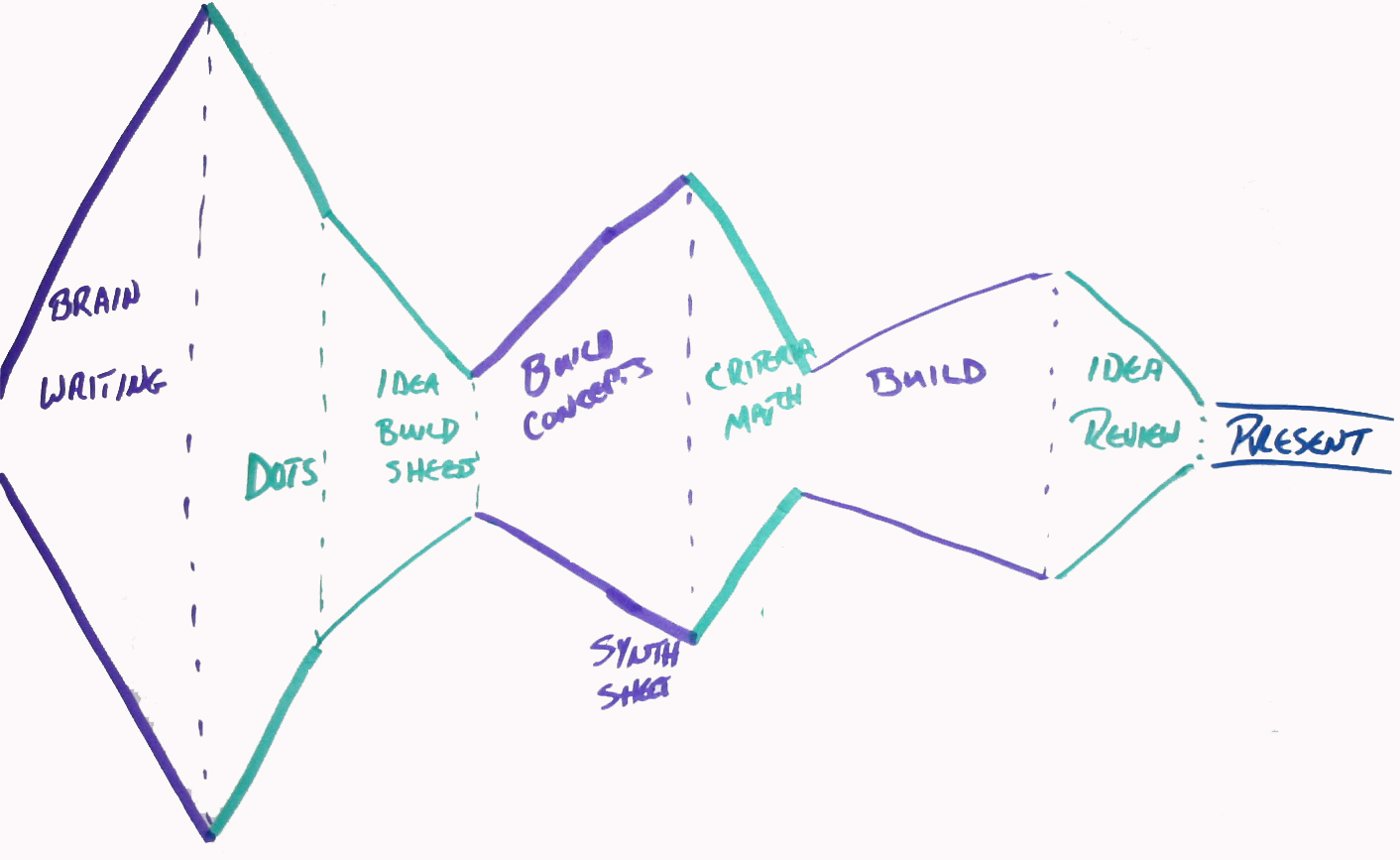 Attendee List
Sort by:

Date

|

First Name
Organizer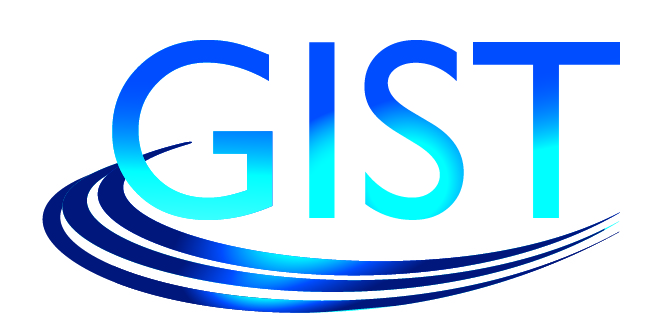 About GIST:
GIST builds entrepreneurial ecosystems in 86 emerging economies across Latin America, Africa, Asia, the Middle East, and Turkey by identifying, coaching, and funding the most promising science and technology entrepreneurs through its flagship competitions, in-country trainings, global interactive TechConnects, online social media platform, and interactive mentorship programs. GIST forges partnerships, locally and globally, among technology entrepreneurs, angel investors, mentors, and experts to foster human progress and prosperity. The GIST Initiative is a partnership led by the U.S. Department of State and CRDF Global.