GIST Initiative & MIT Enterprise Forum Reception

Tuesday, November 13, 2012 from 5:00 PM to 8:00 PM (EST)
Event Details
In partnership with MIT Enterprise Forum (MITEF), The GIST Initiative will hold an entrepreneurship & innovation networking event. Sixteen entrepreneurs from emerging economies will share about their technology ventures and there will be an exchange about the initiatives and ventures spearheaded by MIT in the U.S. and abroad, to be followed by a reception. MITEF members, HKS faculty, students and alumni will be invited to this event as well as investors and entrepreneurs in the Boston area.
Event Speakers: 
Professor Iqbal Z. Quadir, Professor of the Practice of Development and Entrepreneurship, MIT and Founder and Director, Legatum Center at MIT
Iqbal Z. Quadir is a long-time champion of the critical role of entrepreneurship and innovations in creating prosperity in low-income countries. He is an accomplished entrepreneur who, 20 years ago, saw the potential of mobile technology to transform low-income countries. Quadir realized in the early 1990s that the ensuing digital revolution could facilitate the introduction of telephone access throughout Bangladesh, including its rural areas. To make this vision a reality, he established a New York based company, Gonofone Development Corp (meaning "phones for the masses" in Bengali) and assembled a global consortium of Gonofone, micro-credit pioneer Grameen Bank of Bangladesh, and Norwegian telecommunications company Telenor to create Grameenphone. Grameenphone is now Bangladesh's leading telecommunications operator providing access to over 35 million subscribers irrespective of their geographic location or economic standing.


Antoinette Matthews, Executive Director, MIT Enterprise Forum, Inc.
Having joined MIT upon moving to Boston from her native South Africa in 2001. Under her directorship over the last six years, Antoinette has worked with the MIT Enterprise Forum advisory board to help strengthen the organization by functioning as the ambassador, public relations expert, and connector for the MIT Enterprise Forum on a global basis. Through the MIT Enterprise Forum's current 28 chapters producing over 400 programs per year, she has raised the visibility of the organization by connecting, promoting, and collaborating with hundreds of MIT and other entrepreneurial organizations and private companies across the globe. Prior to coming to the U.S., Antoinette was the Relationship Marketing Manager for JD Group Pty Ltd, the largest group of national retail chains in the Southern hemisphere, and the Marketing Manager for the first IT chain in South Africa. In 2009, the MIT Entrepreneurship Center awarded to her the Adolf F. Monosson Prize for Entrepreneurship Mentoring, to honor those who counsel and guide business pioneers blazing new pathways in entrepreneurship. She received her degree in Marketing and Financial Management from the University of Pretoria.
Leland Chung, City Councillor, City of Cambridge

Leland Cheung is currently serving his second term on the Cambridge City Council, where he has been a strong leader in economic development, community building, and regional cooperation. In addition to being the youngest member of the Cambridge City Council, Cheung is the first currently enrolled student to be elected to the Council, as well as the first Asian American. Currently, Cheung is the chair of the Cable TV, Telecommunications & Public Utilities Committee and the Neighborhood and Long Term Planning Committee.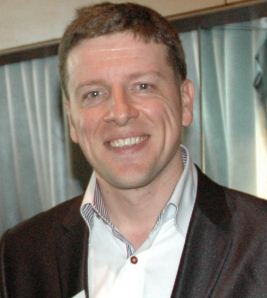 Ovidiu Bujorean, Manager, The GIST Initiative, Vice chairman MIT Enterprise Forum of Washington DC & Baltimore
Mr. Ovidiu Bujorean manages and directs the GIST Initiative, an exciting partnership led by State Department and CRDF Global that is building a unique entrepreneurial ecosystem in 44 countries across the Middle East, Central and South East Asia, and Africa.  Previously, Mr. Bujorean was the Senior Associate at Rudyard Partners, a private equity firm focused on investing in consumer technologies.  Mr. Bujorean  serves as Chairman of the Board of Advisors of AIESEC DC. Mr. Bujorean founded  LEADERS, an organization that impacted the lives of approximately 10000 young leaders and entrepreneurs in Romania and Southern-Eastern Europe and is a graduate of the MIT Sloan School of Management (MBA) and Harvard's Kennedy School (MPA). LinkedIn

About the GIST Transformer Entrepreneurship Journey
Sixteen emerging entrepreneurs are making a journey across America from the Middle East, Africa and Asia. They have been competitively selected to visit entrepreneurship and innovation hubs all over the U.S., including  Washington, DC, to share high-tech inventions that will help address challenges in medicine, the environment, mobile phone technology and more. Known as "GIST Transformers," these men and women are winners of rigorous competitions under the Global Innovations through Science & Technology (GIST) initiative, a program designed to accelerate technology commercialization and entrepreneurship through global networking, entrepreneurship skill-building, mentorship and strategic funding. 
Featuring GIST Transformers, such as: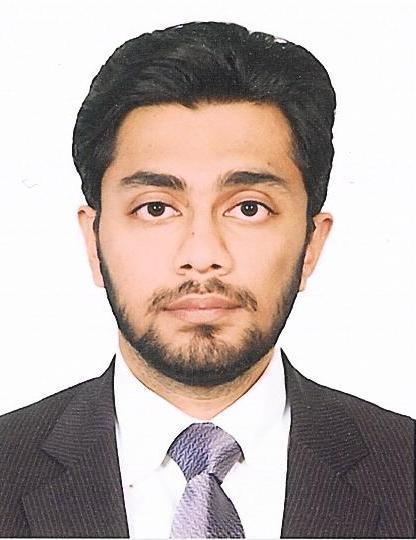 Ali Raza, Founder & CEO of PAK-Energy Solutions
Ali was in the first class at his university that had the opportunity to study entrepreneurship, which he embraced wholeheartedly in his efforts to alleviate need and improve quality of life in rural Pakistan. Despite tremendous skepticism and incredulity from outsiders, Ali channeled his deep faith, his family's encouragement, and his sheer stubbornness into a successful environmental venture—turning agricultural waste into  domestically consumable fuel.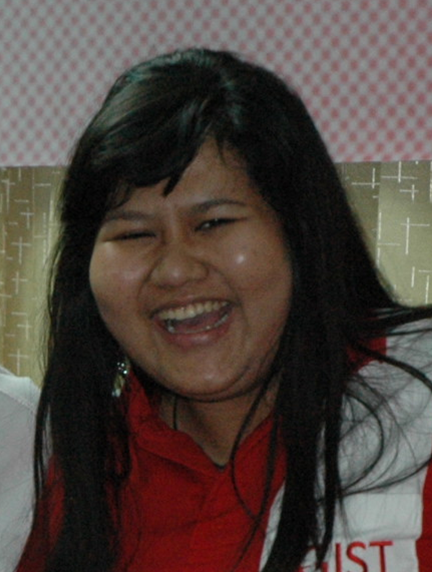 Nurana Indah Paramita, Founder of T-Files Indonesia
"Mita," currently an MBA student, successfully founded her company while still in her undergraduate studies, gathering a dozen friends with technical skills and the passion to make a difference for her island country of Indonesia which suffers from insufficient energy resources and a number of political and economic woes. Starting from "zero" she turned their 13 thesis projects into a fully-functional venture with government backing and investment from their university, as well as interest from other countries seeking the technology. Mita was raised by a single mother in a Muslim society where taking a stable job to provide for her family was expected, but she chose instead to pursue her entrepreneurial dreams which she hopes will serve as a positive example to Indonesian youth looking for a hopeful future.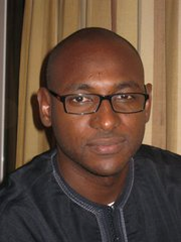 Moustapha Kane, Founder and CEO of Amarante
In Senegal, three big telecom providers vie for customers in their mobile networks, and consumers who rely on cell phones to stay connected in lieu of other technologies often carry two or three different phones to take advantage of deals and cheap rate offers from these firms. Moustapha, who was studying business and commerce in France, opted to leave his comfortable surroundings there to return to his hometown and build Amarante, a company that offers generalized e-commerce solutions for other companies. Right now they are focused on an SMS-based payment system that enables people to easily buy credits for all their phones and exchange them with family and friends, facilitating communication.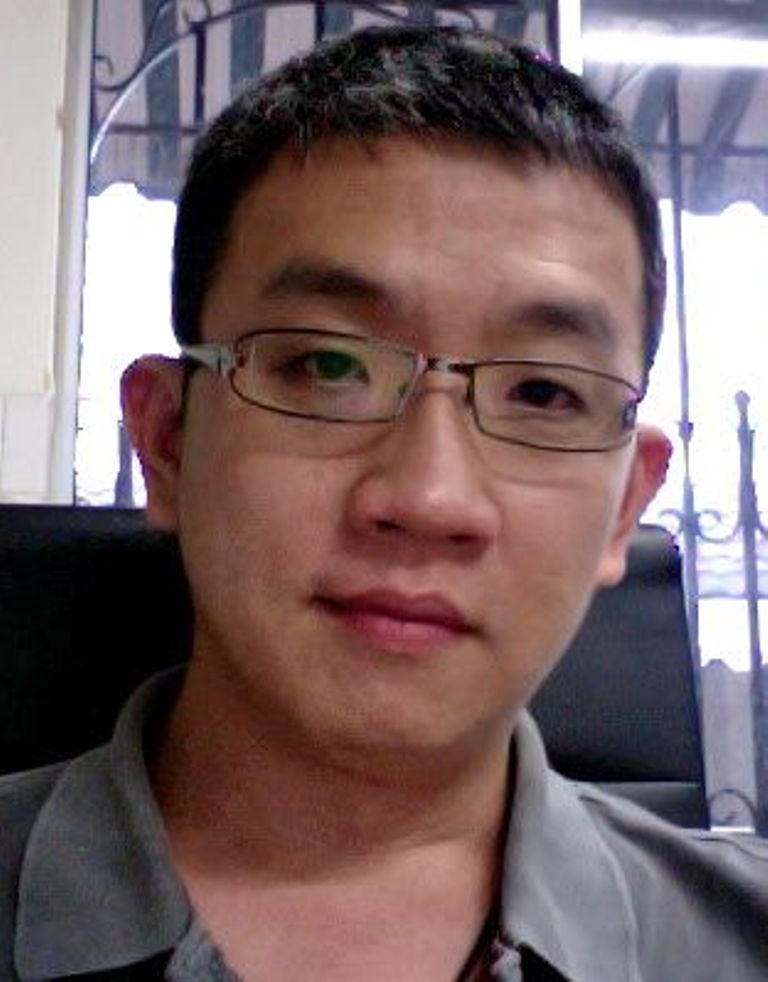 James Khoo Chen Shiang, Founder & CEO of SecQ.me
A self-described "geek" with an aversion to public speaking, James never thought of himself as a businessman or entrepreneur. Yet, after a harrowing experience in which his younger sister was injured in a car accident in a remote part of Malaysia, her whereabouts unknown to her family for days, he decided that mobile technology should be able to function as a personal security device. Launching the SecQ.me app has been an adventure from the start, when he left his job at a multinational corporation during his wife's pregnancy to work full time on a startup company. The couple forms a strong team, dedicated to the success of the venture, which they see as a way to give back to the community by providing greater peace-of-mind through their mobile security application.

Meriem Chiri, Co-Founder of SmellNat
Meriem and Nasma met at the university where they were two of a team of five young women participating in a new program to help engineers design innovative commercial projects. Despite the male-dominated nature of the industry, the women utilized their technical skills and business savvy to complete their thesis and course requirements while simultaneously developing the SmellNat venture to sustainably extract essential oils. They relish the challenges of founding a company all on their own, and with the support of enthusiastic families, Meriem, Nasma, and their colleagues expect the endeavor to flourish and in time, aid Algeria in diversifying their economy beyond oil.

All 16 GIST Transformers:

·         Perihan Abou-Zeid, Communications Director, Qabila Media Productions, Egypt, www.qabila.tv
·         Dr. Khairul Idzwan Baharin, CEO, Cell Tissue Technology, Malaysia, www.cell-tissue.com
·         Meriem Chiri, Sales and Marketing Manager, Smellnat, Algeria
·         Nasma Bouchelkia, Co-Founder and Maintenance Manager, Smellnat, Algeria, smellnatcompany@gmail.com    
·         Ayman El Akhal, CEO, iPadian, Morocco, www.iPadian.net
·         Rafik Guindi, CEO, SilGenix, Egypt, www.silgenix.com
·         Hind Hobeika, Founder and CEO,  Butterfleye, Lebanon, www.butterfleyeproject.com
·         Hasanul Qader Mirza, Head of Operations, Greennovation Technologies, Bangladesh, www.greennovationtechs.com
·         Moustapha Kane, Founder and CEO, Amarante, Senegal,  www.e-amarante.com
·         Muhammad Rumman Hassan, Manager, E-Aid,UAE      
·         Nurana Indah Paramita, Founder, T-Files Indonesia, Indonesia, www.tfiles-indonesia.com
·         Ali Raza Randhawa, Founder and CEO, PAK-Energy Solution, Pakistan, www.pakenergysolution.com
·         Ziad Sankari, CEO, CardioDiagnostics, Lebanon, www.cardiodiagnostics.net
·         Khoo Chen Shiang, Founder and CEO, SecQ.me, Malaysia, www.secq.me
·         Dr. Mohsin Tiwana, Co-Founder, Artificial Brain Controlled Upperlimb Prosthesis, Australia @realitypod
·         Melvin Wong Hwang Chee, CEO, FanXT, Malaysia, www.fanxt.com
·         Taner Yildirim, CEO, Gonnasphere, Turkey, www.gonnasphere.com
Attendee List
Sort by:

Date

|

First Name
When & Where

MIT Sloan Building E62, Lobby
100 Main St
Cambridge, MA 02142


Tuesday, November 13, 2012 from 5:00 PM to 8:00 PM (EST)
Add to my calendar
Organizer
The GIST Initiative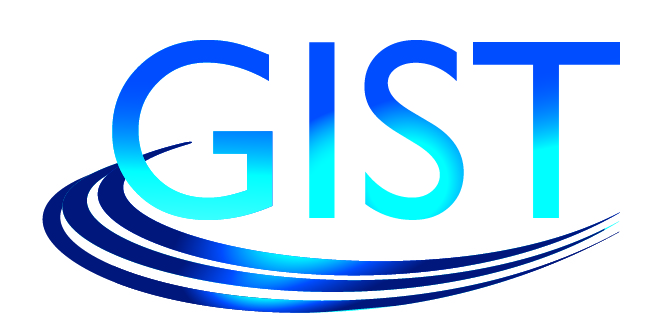 About GIST:
GIST builds entrepreneurial ecosystems in 86 emerging economies across Latin America, Africa, Asia, the Middle East, and Turkey by identifying, coaching, and funding the most promising science and technology entrepreneurs through its flagship competitions, in-country trainings, global interactive TechConnects, online social media platform, and interactive mentorship programs. GIST forges partnerships, locally and globally, among technology entrepreneurs, angel investors, mentors, and experts to foster human progress and prosperity. The GIST Initiative is a partnership led by the U.S. Department of State and CRDF Global.
GIST Initiative & MIT Enterprise Forum Reception