GIST Impact through Entrepreneurship -Partnerships for Pakistan (7-9pm PKT)

Wednesday, June 5, 2013 at 7:00 PM

-

Thursday, June 6, 2013 at 9:00 PM (PKT)
Event Details
Register NOW so we will send the viewing link and any notes about the event to you.
You can view live at
http://embassyofpakistanusa.org/eoplivebroadcast.php

GIST Impact through Entrepreneurship brings together the Washington DC entrepreneurial and investment community to discuss exciting and future international opportunities in the tech sector, to celebrate entrepreneurship and early successes, exchange ideas and learn from emerging Pakistani tech entrepreneurs visiting the US as well as from American entrepreneurs and investors.
Why you should tune in:
Hear from experienced US and Pakistani entrepreneurs, investors and innovators from the US Pakistan diaspora

Learn from top US professors from MIT Sloan School of Management and Georgetown School of Business

Learn about the types of businesses in Pakistan that are successful

Discover programs and opportunities that are being created right now for Pakistani technology entrepreneurs like yourself
Panel Discussion:
Developing High Growth Entrepreneurial Perspectives in Pakistan
Introductory remarks from sponsoring organizations
Cathy Campbell, President and CEO, CRDF Global
Dan Feldman, Deputy Special Representative for Afghanistan and Pakistan, U.S.        Department of State
Dr. Azhar Rizvi, Vice Chairman, MIT Enterprise Forum of Pakistan
Welcoming remarks from Dr. Asad M. Khan, Charge D'Affaires, Embassy of Pakistan
    

Panelists
James Hunt, Adjunct Professor, Georgetown University McDonough School of Business and Investor, J. Hunt Holdings
James (Jim) Hunt is a seasoned technology and investment professional with a principle focus on companies with technologies that can have a positive impact on the public sector markets. Hunt began his career in Washington in the mid 70's as a U.S. Government scientist. After eight years with the government, Hunt founded "BDS, Incorporated" where he served as CEO for ten years and was subsequently taken public in a successful offering. Hunt co-founded "Ernst & Young Technologies" (EYT), where he was CEO for eight years. EYT was subsequently sold to Cap Gemini and Hunt served as President of Cap Gemini Technologies for two years. Next, Hunt founded "The MITA Group" a Washington-based consultancy focused on public affairs and business strategy. Mr. Hunt began his angel investing activities in the mid 1990's with five investments in area companies. After several successful exits, Hunt expanded his portfolio in early 2000's to include roughly twenty five companies. Hunt sits on five corporate boards. www.jhuntholdings.com
Shari Loessberg, Senior Lecturer, Technological Innovation, Entrepreneurship, and Strategic Management, MIT Sloan School of Management
Loessberg is an experienced entrepreneur in established and emerging markets. She has particular experience in emerging market venture capital fund formation, entrepreneurship in emerging economies, and the evolving issues and standards of corporate governance in the United States and abroad. In the United States, she founded and runs Big World, a strategy firm focused on new ventures in new markets. She also co-founded Zeta Networks, an optical networking firm built on technology developed at MIT. In addition, Loessberg spent five years in Moscow, where she was a partner, director, and general counsel of Brunswick (now Brunswick UBS), a startup investment firm in the Russian equity market. Loessberg is a director-designate of Parkhead Group Ltd., a startup investment firm in the Vietnamese equity market; a director of National Financial Partners; chairman of the board of the International Institute of Boston; and chairman of the board of overseers of the Boston Symphony Orchestra. Loessberg holds an AB from Georgetown University and a JD from the University of Texas.
Abbas Valliani, Founder & CEO, Betareturn
Valliani is an entrepreneur with experience founding and growing companies such as InfiniteLogic which he recently sold to a privately held company, and Primatics Financial, which created the first loan accounting and cloud based banking risk platform to have been sold to the top tier banks in the US and Canada. He successfully exited with the Carlyle Group. Villiani would like to see a fund for budding Pakistani and Pakistani-American entrepreneurs as funding is not easily available.
Azhar Rizvi, Delegation Lead (NICT R&D Fund) & Vice Chairman, MIT Enterprise Forum of Pakistan
Azhar is a serial entrepreneur who has established a number of startups. He is also a much respected mentor who has coached a number of companies and teams in building successful ventures. He started his career with the information technology industry in Pakistan, over two decades ago and during this period, has served at prestigious multinational organizations including NCR/ AT&T and Unisys. Azhar is the founding Vice Chairman and one of the main leaders of MIT Enterprise Forum of Pakistan, a GIST Initiative partner.
Moderator
Ovidiu (Ovi) Bujorean, Senior Manager of GIST Initiative at CRDF Global
Ovidiu Bujorean manages and directs the GIST Initiative. Mr. Bujorean is a professional speaker on topics such as professional networking, innovation and entrepreneurship and partnerships building. Previously, Mr. Bujorean was the Senior Associate at Rudyard Partners, a private equity firm focused on investing in consumer technologies. Mr. Bujorean serves as Chairman of the Board of Advisors of AIESEC DC and Vice-Chairman of MIT Enterprise Forum of Washington DC. He founded LEADERS, an organization that impacted the lives of approximately 10000 young leaders and entrepreneurs in Romania and Southern-Eastern Europe and is a graduate of the MIT Sloan School of Management (MBA) and Harvard's Kennedy School (MPA). www.ovibees.com    
11:15-noon      Pitches from Pakistani tech entrepreneurs

Pakistan Technology Delegation
Delegation supported by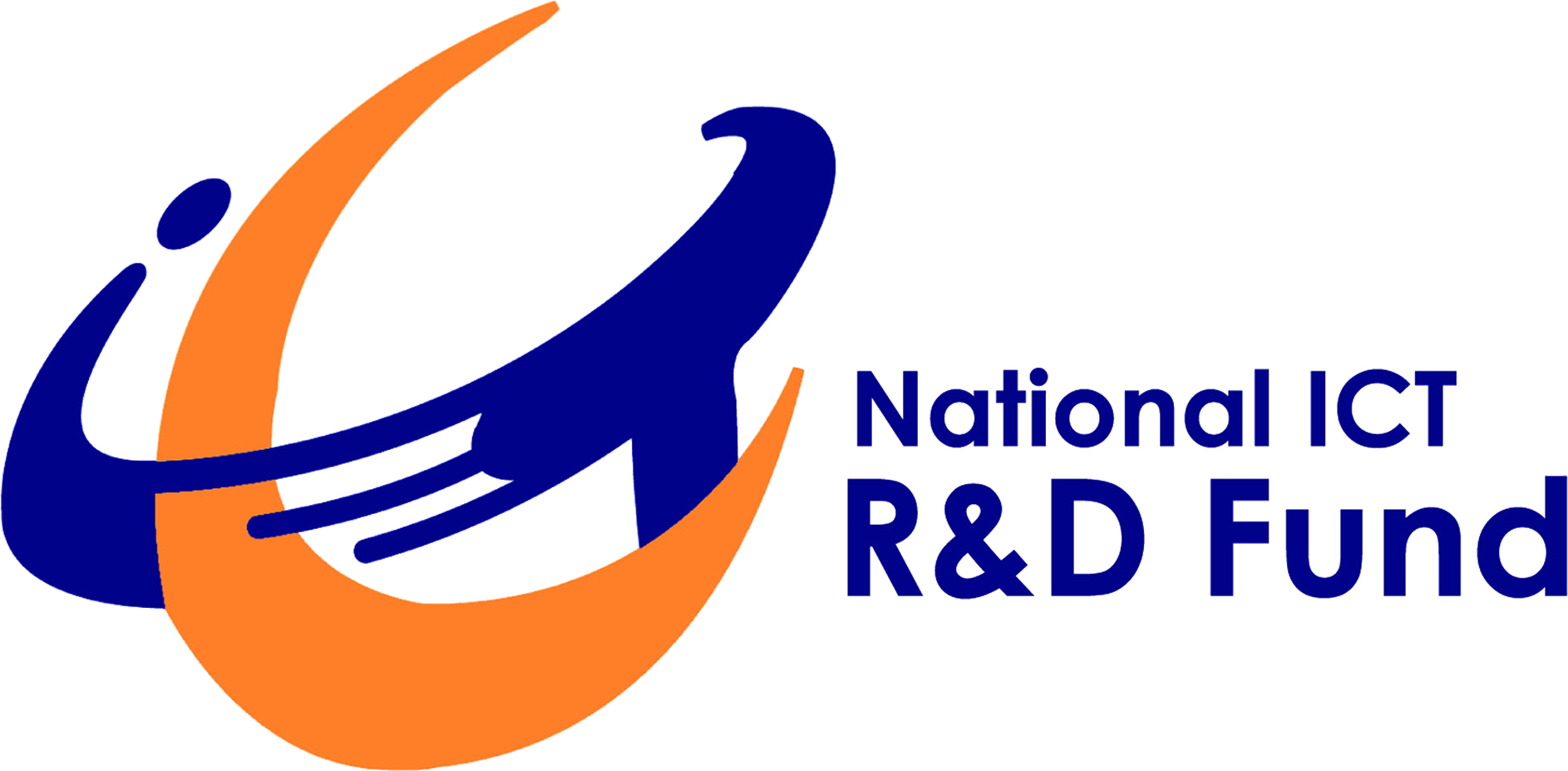 Startup Companies
Farrukh Malik, CEO of Discretelogix
Farrukh is a self-employed IT professional with over nine years of experience. He has managed more than 200 projects, ranging from small websites to large scale complex solutions, and has worked with more than 50 clients all over the world. He is the CEO of Discretelogix, a software company that offers reliable and efficient business application solutions using cutting edge technology to improve clients' business. www.discretelogix.com  
Syed Ahmad, CEO of DPL
Syed is a graduate in computer science with global experience. Specializing in IT Project Management, Software Architecture, HRM, and Organization-wide business strategy, he also has a passion for leadership and entrepreneurship. He is the CEO of DPL, which provides IT outsourcing services in areas of application development and maintenance (ADM), Remote Infrastructure management (RIM) and high-end 2D design services. www.dplit.com
Ayal Abbas, President and CEO of Sofcom
Ayal is the President & CEO at Sofcom, a software products company that provides products for Human Capital Management and Product and Process Quality in the manufacturing, assembling and process industries. Previously he was CEO of a construction firm that employed over 300 people. The company worked with private and public sector organizations, including Pakistan Steel, Civil Aviation Authority of Pakistan, City District Government of Karachi. www.sofcom.net
Shahid Mir, Founder and CEO of Systems Research
Shahid is the pioneer of Pakistan's largest computer science university, FAST-NUCES, which now enrolls 7,000 students and has spearheaded major IT initiatives in Pakistan over the last 27 years. He is the Founder and CEO of Pakistan's largest software and services exporting company, Systems Research, which specializes in Billing, CRM and OSS functions of Telecom Operations. www.tbaas.com
Researcher Team Members
Dr. Sadaf Sajjad, Graphical Imagery Therapy
Dr. Sadaf Sajjad is an Assistant Professor in Comsats Institute of Technology, Islamabad, Pakistan. She is a Clinical Psychologist and has earned her Psychology degree and Advanced Diploma in Clinical Psychology from Pakistan. She completed her M.S in Artificial Intelligence in Japan. Her research interest is in using Artificial Intelligence techniques for Psychological healing. She has over 15 publications to her credit
Dr. Umar Saif, Parity MP+
Umar received his academic training from LUMS, Cambridge and MIT and was named one of the first 35 young innovators in the world (TR35) in 2011. With six years of experience in cloud computing, he has been vital in developing this new technology. He is currently on the research team for Parity MP+, a system that helps manage a large number of computers and other cloud computing devices.
Shahid Mahmood Awan, Electronic Load Forecasting System (ELFS)
Among Shahid's specializations, he has worked in software engineering and machine learning. He is on the research team of Electronic Load Forecasting System (ELFS) – a system that provides accurate load forecasting for utility companies and helps improve energy management. ELFS has achieved 98.6% accuracy of short term forecasts and 97.8% accuracy for long term forecasts.
Dr. Nazar Abbas Saqib, USB 3.0
Nazar completed his PhD in Electrical Engineering at the CINVESTAV-IPN in Mexico City and has over 22 publications in referred international journals and conference proceedings. He is part of the USB 3.0 research team, which is working on a new type of USB with higher storage capacity and higher speed at 3-5 Gbps. The estimated market for this technology is $50-$250 million.
Delegation Lead
Azhar Rizvi, Delegation Lead (NICT R&D Fund) & Vice Chairman, MIT Enterprise Forum of Pakistan
Azhar is a serial entrepreneur who has established a number of startups. He is also a much respected mentor who has coached a number of companies and teams in building successful ventures. He started his career with the information technology industry in Pakistan, over two decades ago and during this period, has served at prestigious multinational organizations including NCR/ AT&T and Unisys. Azhar is the founding Vice Chairman and one of the main leaders of MIT Enterprise Forum of Pakistan.
Judges and Mentors
Shabu Qureshi, Partner and Director of Emerging Markets Partnership, EMP Global
Mr. Qureshi is a Partner at EMP and a Director of Emerging Markets Partnership (Bahrain) BSC (c), and is responsible for general business initiatives and EMP Global's Middle Eastern business. He has worked at EMP since 1995. Prior to working at EMP, he worked at American International Group (AIG), where he negotiated and structured direct private equity investments in emerging markets countries. Prior to that, Mr. Qureshi worked in New York and London as a Vice President at Salomon Brother Inc, where he directed sales of emerging markets fixed-income securities and derivatives to European investors. Mr. Qureshi has also worked as a corporate finance analyst at Golman Sachs & Co. Mr. Qureshi received his Bachelor of Arts degree from Swarthmore College and an M.B.A. from the Wharton School of the University of Pennsylvania.

Mohammed Khaishgi, COO, The Resource Group
Mohammed Khaishgi is Chief Operating Officer of The Resource Group, a global technology holding company based in Washington DC that employs 5,000 people in the US, UK, Philippines, Senegal and Pakistan. He has an MBA from Harvard Business School and was a Rhodes Scholar at Oxford University.
Ghazenfer Mansoor, Co-founder & CTO, Technology Rivers; Founder @ CEO, Hireworx
Ghazenfer is an entrepreneur, software developer, co-founder & CTO of Technology Rivers, founder + CEO of Hireworx. Ghazenfer's key skills include product development, cloud computing, cross platform mobile development and integration. In 2002, Ghazenfer cofounded a software consulting firm Technology Rivers, that provides software development services to startups. Prior to Technology River, Ghazenfer has worked a mobile product development Defywire where he played a key role in creating a mobility suite that was later white labeled as WebMethods Mobile.
Carl N. Grant, III, Executive Vice President, Business Development, Cooley LLP
Carl N. Grant, III is Executive Vice President, Business Development, responsible for leading a ten-person business development team. He joined the Cooley LLP in 2002. Mr. Grant is known as a super-connector in the entrepreneurial ecosystem. He is focused on assisting growth-oriented companies achieve their goals through practical business solutions, strategic business advice and high-impact, targeted referrals to sources of financing, potential partners, key hires, potential buyers/sellers and other high-end service providers. Mr. Grant also advises companies on the best use of team-based, business-oriented legal solutions. He is a finalist for the 2013 NVTC Hot Ticket Awards Friend of the Entrepreneur Award and was a finalist for the 2012 NVTC Entrepreneur Navigator Award honoring the unsung heroes who have mentored and advised entrepreneurs and startups in the DC region.
Jan Boyer, Managing Director, SOFRA; former Executive Board Member, Inter-American Development Bank
Jan Boyer is managing director of SOFRA and a former executive board member representing the U.S. at the Inter-American Development Bank. Boyer invests in emerging and developed economies and has been founder and chief executive of private equity funds at Softbank, FleetBoston and Salomon. At Lehman Brothers, he worked on principal investing, M&A, debt and equity financing and government advisory transactions in the U.S., Europe, Asia, Latin America and Africa. In the public sector, Boyer represented the United States on the executive boards of the Multilateral Investment Fund and the Inter-American Investment Corp.; and was senior advisor to the president serving at the Overseas Private Investment Corp. He is currently advising institutional and family investors on alternative asset investing and the emerging markets. Boyer has been involved in direct investments, LP commitments to funds and strategic advisory relationships. Fluent in five languages, Boyer holds degrees from Stanford University and Harvard University.
Hasnain Aslam, Co-founder, Senior Partner & Head of Global Investments, The Resource Group
Mr. Hasnain Aslam is the Head of Global Investments at The Resource Group International Limited and its investment arm. He is also a Senior Partner at The Resource Group International Limited. Mr. Aslam co-founded The Resource Group International Limited in 2002. Prior to co-founding TRG, Mr. Aslam served as a Director, Business Development of Align Technology, where he was responsible for mergers & acquisitions as well as the development and expansion of Align's offshore operations. Prior to Align, he served at J.P. Morgan's Telecommunications, Media & Technology Investment Banking Group. He serves as the Chairman and Director of TRG Healthcare, Inc., Administrative Enterprises, Inc. and Adminco, Inc, and a Member of the Board of Directors of TRG Holdings, LLC, TRG SATMAP, Inc., TRG Insurance Solutions, LLC and Stratasoft, Inc. He was the Chairman of Reese Teleservices, Inc. and Director of TeleSpectrum, Inc., iSKY, Inc., Alert Communications, Inc., and Central Voice, LLC. Mr. Aslam received his A.B. degree with honors in Economics from Harvard University.
Partner Organizations  
GIST Initiative - The Global Innovation through Science and Technology (GIST) initiative advances entrepreneurship through global networking, skill-building, mentorship and seed funding with a focus on the Middle East, North Africa and Asia. The GIST Initiative forges links at the individual and institutional levels among technology entrepreneurs, angel investors, and the market to improve quality of life through economic prosperity. The GIST Initiative is a Partnership led by CRDF Global and the US Department of State.

www.gistinitiative.org

 
CRDF Global - CRDF Global is an independent nonprofit organization that promotes international scientific and technical collaboration through grants, technical resources, training and services. CRDF Global is based in Arlington, Virginia with offices in Moscow, Russia; Kyiv, Ukraine; Almaty, Kazakhstan; and Amman, Jordan. CRDF Global's vision is to promote peace and prosperity through international science collaboration. www.crdfglobal.org 
Embassy of Pakistan in Washington DC - The Embassy of Pakistan in Washington DC represents the nation of Pakistan and coordinates outreach to the community via volunteer programs, "Generation Next", Understanding Pakistan certification and more. www.embassyofpakistanusa.org 
U.S. Department of State Oceans, Education and Science and Pakistan Desk - The mission of the U.S. Department of State is to advance freedom for the benefit of the American people and the international community by helping to build and sustain a more democratic, secure, and prosperous world composed of well-governed states that respond to the needs of their people, reduce widespread poverty, and act responsibly within the international system. The Department works in many ways including through programs like the GIST initiative to achieve this mission. www.state.gov 
MIT  Enterprise Forum of Pakistan - The mission of MITEF Pakistan is to improve the economic well-being of the people of Pakistan by developing an Entrepreneurship Promotion Program in Pakistan. This is in line with the MITEF global mission of promotion, formation and growth of innovative and technologically-oriented companies through specialized executive education programs. MITEF Pakistan provides networking, leadership opportunities, and life-long connections to MIT while showcasing MIT's role in entrepreneurship in communities around the world. MITEF Pakistan is a country-partner of the GIST Initiative. http://mitef-pakistan.org 
National ICT R&D Fund, Government of Pakistan - The vision of NICT R&D Fund is to transform Pakistan's economy into a knowledge-based economy by promoting efficient, sustainable and effective ICT initiatives through synergistic development of industrial and academic resources and entrepreneurship in communities around the world.The NICT R&D Fund has sponsored the delegation who visits the US. http://www.ictrdf.org.pk
Attendee List
Sort by:

Date

|

First Name
When
Wednesday, June 5, 2013 at 7:00 PM

-

Thursday, June 6, 2013 at 9:00 PM (PKT)
Add to my calendar
Organizer
The GIST Initiative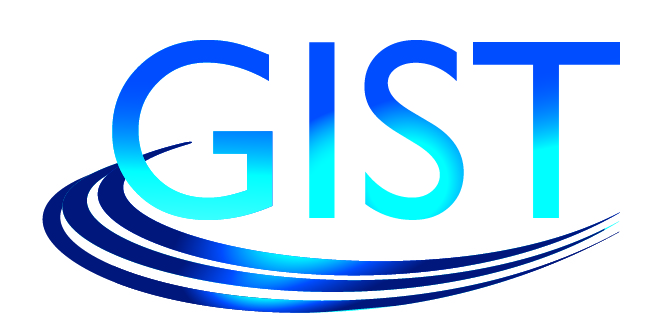 About GIST:
GIST builds entrepreneurial ecosystems in 86 emerging economies across Latin America, Africa, Asia, the Middle East, and Turkey by identifying, coaching, and funding the most promising science and technology entrepreneurs through its flagship competitions, in-country trainings, global interactive TechConnects, online social media platform, and interactive mentorship programs. GIST forges partnerships, locally and globally, among technology entrepreneurs, angel investors, mentors, and experts to foster human progress and prosperity. The GIST Initiative is a partnership led by the U.S. Department of State and CRDF Global.