GIST-General Assembly: Entrepreneur Exchange

Friday, November 9, 2012 from 12:00 PM to 2:00 PM (EST)
Event Details
The GIST Initiative in partnership with the General Assembly and in collaboration with Empact, host an event with GIST Transformers who are some of the most promising entrepreneurs from the Middle East, Africa and Asia. The GIST Transformers have been competitively selected to visit entrepreneurship and innovation hubs all over the U.S., including NYC, to share their innovations in healthcare, environment, energy, communications, and more. The international entrepreneurs will be paired with successful entrepreneurs who reside in the New York Area for an international exchange of ideas.
Speakers: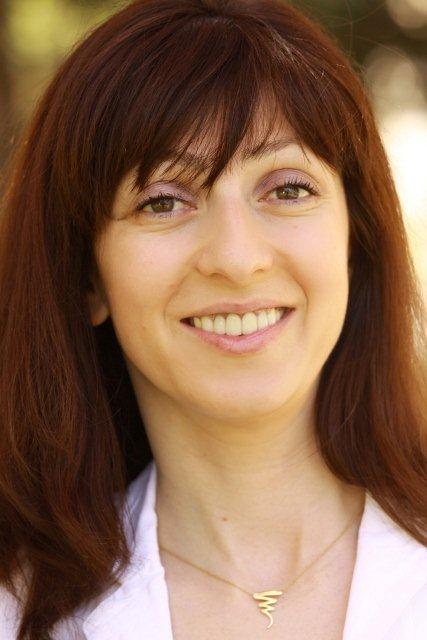 Natalia Pipia, Associate Program Director, Innovation and Entrepreneurship, CRDF Global
Natalia Pipia develops and oversees all Innovation Programs at CRDF Global, and she is responsible for developing outreach strategies to external partners and funders. She manages programs that promote strategic partnerships between technology entrepreneurs and businesses, build innovation ecosystems in countries where programs are being implemented, and facilitate U.S. market access. Pipia has 10 years of experience working in economic development and executed various initiatives in coordination with numerous associations, companies, technology transfer groups, governmental, and non-governmental organizations in Eurasia, Middle East, Africa, Central and Southeast Asia. LinkedIn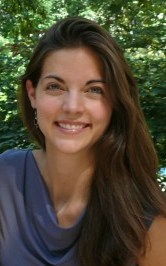 Kathryn Minshew, Founder, Daily Muse
Kathryn Minshew runs The Daily Muse and their corresponding job search product, Company Muse. Prior to founding the company, Minshew worked in Rwanda and Malawi on vaccine introduction with the Clinton Health Access Initiative and as a management consultant at McKinsey & Company. She has appeared on CNN, Fast Company, PBS, Forbes' 30-Under-30 in Media and INC's "15 Women to Watch in Tech."
Featuring GIST Transformers, such as: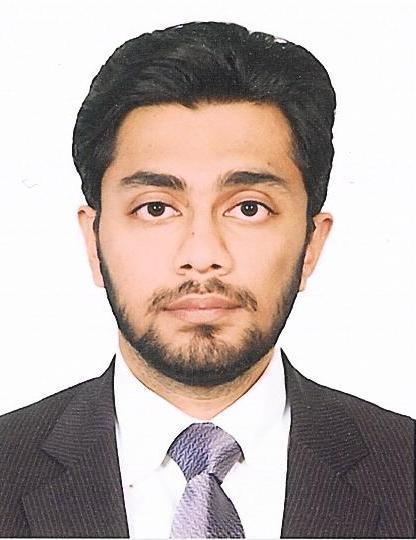 Ali Raza, Founder & CEO of PAK-Energy Solutions
Ali was in the first class at his university that had the opportunity to study entrepreneurship, which he embraced wholeheartedly in his efforts to alleviate need and improve quality of life in rural Pakistan. Despite tremendous skepticism and incredulity from outsiders, Ali channeled his deep faith, his family's encouragement, and his sheer stubbornness into a successful environmental venture—turning agricultural waste into  domestically consumable fuel.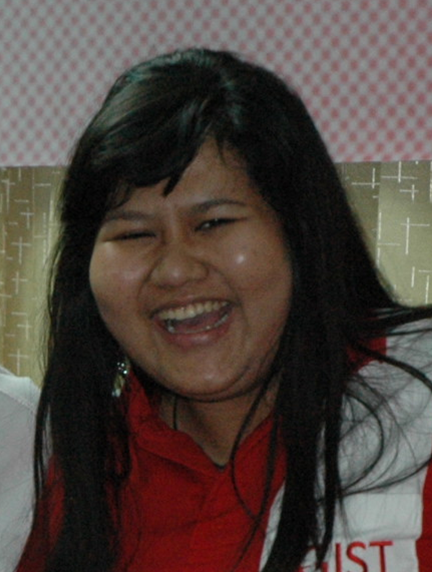 Nurana Indah Paramita, Founder of T-Files Indonesia
"Mita," currently an MBA student, successfully founded her company while still in her undergraduate studies, gathering a dozen friends with technical skills and the passion to make a difference for her island country of Indonesia which suffers from insufficient energy resources and a number of political and economic woes. Starting from "zero" she turned their 13 thesis projects into a fully-functional venture with government backing and investment from their university, as well as interest from other countries seeking the technology. Mita was raised by a single mother in a Muslim society where taking a stable job to provide for her family was expected, but she chose instead to pursue her entrepreneurial dreams which she hopes will serve as a positive example to Indonesian youth looking for a hopeful future.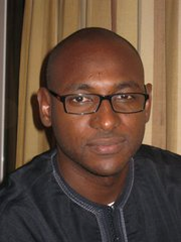 Moustapha Kane, Founder and CEO of Amarante
In Senegal, three big telecom providers vie for customers in their mobile networks, and consumers who rely on cell phones to stay connected in lieu of other technologies often carry two or three different phones to take advantage of deals and cheap rate offers from these firms. Moustapha, who was studying business and commerce in France, opted to leave his comfortable surroundings there to return to his hometown and build Amarante, a company that offers generalized e-commerce solutions for other companies. Right now they are focused on an SMS-based payment system that enables people to easily buy credits for all their phones and exchange them with family and friends, facilitating communication.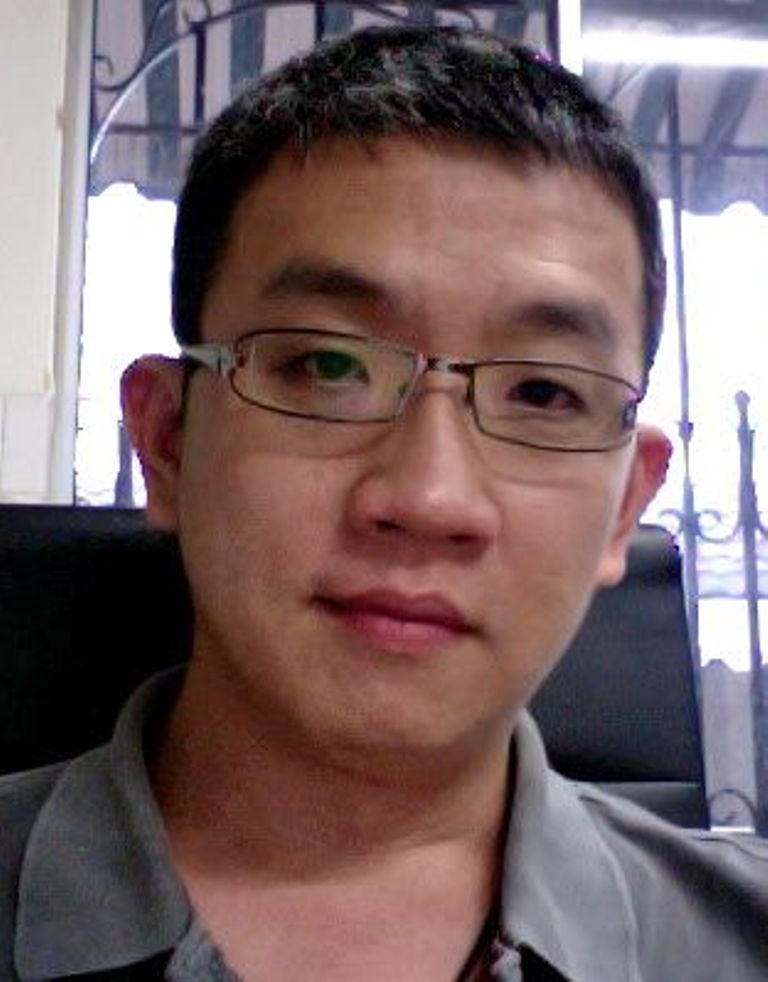 James Khoo Chen Shiang, Founder & CEO of SecQ.me
A self-described "geek" with an aversion to public speaking, James never thought of himself as a businessman or entrepreneur. Yet, after a harrowing experience in which his younger sister was injured in a car accident in a remote part of Malaysia, her whereabouts unknown to her family for days, he decided that mobile technology should be able to function as a personal security device. Launching the SecQ.me app has been an adventure from the start, when he left his job at a multinational corporation during his wife's pregnancy to work full time on a startup company. The couple forms a strong team, dedicated to the success of the venture, which they see as a way to give back to the community by providing greater peace-of-mind through their mobile security application.

Meriem Chiri, Co-Founder of SmellNat
Meriem and Nasma met at the university where they were two of a team of five young women participating in a new program to help engineers design innovative commercial projects. Despite the male-dominated nature of the industry, the women utilized their technical skills and business savvy to complete their thesis and course requirements while simultaneously developing the SmellNat venture to sustainably extract essential oils. They relish the challenges of founding a company all on their own, and with the support of enthusiastic families, Meriem, Nasma, and their colleagues expect the endeavor to flourish and in time, aid Algeria in diversifying their economy beyond oil.

All 16 GIST Transformers:

·         Perihan Abou-Zeid, Communications Director, Qabila Media Productions, Egypt, www.qabila.tv
·         Dr. Khairul Idzwan Baharin, CEO, Cell Tissue Technology, Malaysia, www.cell-tissue.com
·         Meriem Chiri, Sales and Marketing Manager, Smellnat, Algeria
·         Nasma Bouchelkia, Co-Founder and Maintenance Manager, Smellnat, Algeria, smellnatcompany@gmail.com    
·         Ayman El Akhal, CEO, iPadian, Morocco, www.iPadian.net
·         Rafik Guindi, CEO, SilGenix, Egypt, www.silgenix.com
·         Hind Hobeika, Founder and CEO,  Butterfleye, Lebanon, www.butterfleyeproject.com
·         Hasanul Qader Mirza, Head of Operations, Greennovation Technologies, Bangladesh, www.greennovationtechs.com
·         Moustapha Kane, Founder and CEO, Amarante, Senegal,  www.e-amarante.com
·         Muhammad Rumman Hassan, Manager, E-Aid,UAE      
·         Nurana Indah Paramita, Founder, T-Files Indonesia, Indonesia, www.tfiles-indonesia.com
·         Ali Raza Randhawa, Founder and CEO, PAK-Energy Solution, Pakistan, www.pakenergysolution.com
·         Ziad Sankari, CEO, CardioDiagnostics, Lebanon, www.cardiodiagnostics.net
·         Khoo Chen Shiang, Founder and CEO, SecQ.me, Malaysia, www.secq.me
·         Dr. Mohsin Tiwana, Co-Founder, Artificial Brain Controlled Upperlimb Prosthesis, Australia @realitypod
·         Melvin Wong Hwang Chee, CEO, FanXT, Malaysia, www.fanxt.com
·         Taner Yildirim, CEO, Gonnasphere, Turkey, www.gonnasphere.com
Attendee List
Sort by:

Date

|

First Name
When & Where

General Assembly (4th Floor)
902 Broadway
New York, NY 10003


Friday, November 9, 2012 from 12:00 PM to 2:00 PM (EST)
Add to my calendar
Organizer
The GIST Initiative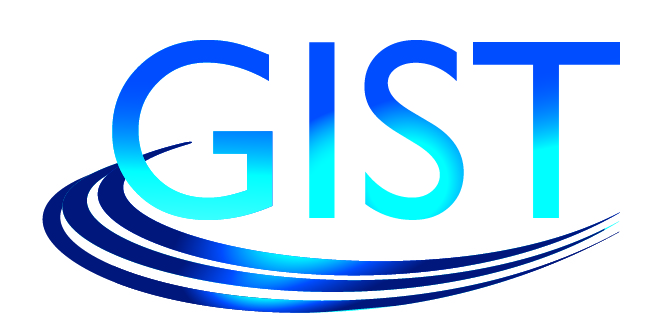 About GIST:
GIST builds entrepreneurial ecosystems in 86 emerging economies across Latin America, Africa, Asia, the Middle East, and Turkey by identifying, coaching, and funding the most promising science and technology entrepreneurs through its flagship competitions, in-country trainings, global interactive TechConnects, online social media platform, and interactive mentorship programs. GIST forges partnerships, locally and globally, among technology entrepreneurs, angel investors, mentors, and experts to foster human progress and prosperity. The GIST Initiative is a partnership led by the U.S. Department of State and CRDF Global.
GIST-General Assembly: Entrepreneur Exchange