GIST DEMO Day - Bangladesh

Saturday, May 24, 2014 from 9:00 AM to 6:30 PM (WIT)
Event Details
Come meet the next BIG Startups of Bangladesh
View the Event Brochure

Update: This event has reached capacity. Media and business leaders may contact agant@crdfglobal.org for more information.

Top Bangladesh Companies will showcase their startups to the community of entrepreneurs, investors, techies and other esteemed guests. Over 200 people will be attending this event. Don't miss out!

The GIST Demo Day will kick off with a morning of strategies and workshops crucial to entrepreneurs of all backgrounds. The afternoon features a showcase of the top up-and-coming Bangladeshi Tech Startups. Feedback will be provided by entrepreneurs and investors from the US and the region. Come witness the selection of the Startup that will change the world!
This event is implemented by a partnership between CRDF Global,  Startup Dhaka and the U.S. Department of State.
Confirmed Experts Presenting at the GIST Demo Day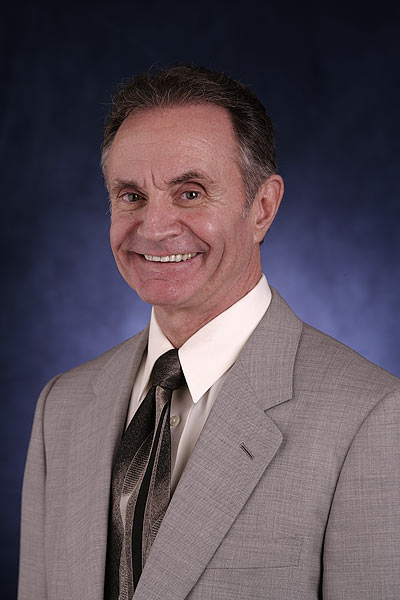 Jim Bagnola, President, The Leadership Group International
Jim Bagnola is an international speaker, an executive coach and a corporate educator. He is an expert in the field of leadership and body-mind management, focusing on the influence of thinking patterns on health, happiness, success, and the capacity to lead. His personal mission has been the personal coaching of young entrepreneurs and students on six continents for the past 20 years. He is Chairman of the Board of Leaders Romania an organization committed to teaching and mentoring young European leaders and he travels globally as a frequent lecturer and coach for AIESEC, the largest student organization in the world. In March 2012 he published his book Becoming a Professional Human Being and it is currently the #1 best seller in Japan. His educational background is in Political Science at the University of Akron, Psychology at the University of Santa Monica and Human Development at Meru in Switzerland and Maharishi University of Management. Jim was among the "World's Top 30 Leadership Professionals" from 2006-2010 by Leadership Gurus International. Catch a sneak preview: see a great video on leadership by Jim Bagnola.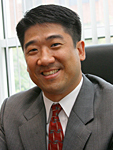 Jim Chung, Executive Director, Office of Entrepreneurship, George Washington University
Jim Chung is the Executive Director of the Office of Entrepreneurship and Office of Technology Transfer at the George Washington University where he is responsible for entrepreneurship programs and technology transfer. As the director of the Mtech VentureAccelerator at the University of Maryland before joining the George Washington University, Jim worked with faculty and students there to launch startup companies based on University of Maryland technology. Prior to that, he served as the director of new business development at the Corporate Executive Board and helped establish the company's mergers and acquisitions capabilities. He also served as vice president at Cherington Capital (now Intervale Capital), a middle market private equity firm. He started his private sector career as an early stage venture capital investor, most recently at incTANK Ventures, where he was the managing director. Before becoming an investor, Jim was an academic researcher studying how business, government, and academia work together to create new innovations in high technology industries. He was a research fellow at MIT (Security Studies Program), Harvard (Center for Science and International Affairs), the University of Tokyo (Fulbright Fellow), and the Korea Advanced Institute of Science and Technology (NSF Fellow). He received his Bachelor and Masters degrees from Stanford University and was a Ph.D. candidate at MIT.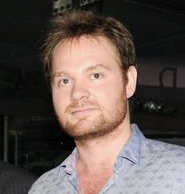 Thor Ernstsson, Founder, Casual Corp and former Lead Architect, Zynga
Thor is a serial entrepreneur and founder of Casual Corp, a venture studio in New York. Previously he was the CTO of Audax Health and architect at Zynga.  In addition to launching new companies, Thor spends a lot of his time supporting entrepreneurs, ranging from pre-seed-stage startups to innovators in Fortune 100 companies. Get to know him during this audio interview where he talks about gaming companies, Zynga, and moving to Alabama, USA.
---
Demo Day Agenda

Morning Session: Open Entrepreneurship Training
8:30– 9:00

 

Registration for Trainings.

9:00 – 9:15

Welcoming Remarks & Introductions

9:15-10:00

Relationships are the key to success
Meet the people around you, and learn various ways that who you know and how you help these people can set you up for success.
Jim Bagnola, President, The Leadership Group International

10:00-10:45

Business Model Canvas and International Customer Discovery Overview
Learn how to create your dynamic roadmap to market validation and success.
Jim Chung, Executive Director, Entrepreneurship and Technology Transfer, George Washington University

10:45-11:00

Coffee Break

11:00- 11:50

Raising Capital: Securing Funding for Growth
Determine if your venture is ready to raise money, the avenues available to raise it and strategies to identify and target angel and seed stage investors.
Thor Ernstsson, Founder, Casual Corp and former Lead Architect, Zynga

11:50    

Adjourn
Participants from the morning session are invited to attend the Demo Day which will begin at 14:00.
Afternoon Session: Demo Day
13:30– 14:00

 

Registration for Demo Day
Once participants are registered, they are invited to meet the 30 entrepreneurs who are available with demos of their ventures.

14:00 – 14:45

Opening Talk
Thor Ernstsson, Founder, Casual Corp and former Lead Architect, Zynga

14:45-16:00

Pitching Competition – The Main Event
7 top Bangladeshi entrepreneurs pitch

16:00- 16:20

Coffee Break

16:20 – 16:30

Startup Dhaka Presentation

16:30 -17:15

Building a Vibrant Entrepreneurial Ecosystem in Bangladesh

The panelists will discuss the roles of different stakeholders in creating a dynamic ecosystem in Bangladesh, identify barriers, offer solutions and talk about emerging technology trends in the region.

Moderator: Natalia Pipia, Associate Program Director, Entrepreneurship and Innovation, CRDF Global

Panelists:
Jim Chung, Executive Director, Entrepreneurship and Technology Transfer, George Washington University
Jim Davidson, Early-stage Investor & Former AOL & MapQuest Executive
Thor Ernstsson, Founder, Casual Corp and former Lead Architect
Zarif Munir, Partner and Managing Director, The Boston Consulting Group
Fayaz Taher, CEO, Fortuna and Co-founder, Startup Dhaka

17:15 - 18:30

Award Ceremony & Networking Reception
Awards will be presented to the top startups.

During the networking reception 30 entrepreneurs showcase their prototype and answer questions from investors, seasoned entrepreneurs and other distinguished guests.
For more information please see http://bootcamp.startupdhaka.org/

When & Where

The Westin Dhaka
Gulshan Ave
Dhaka, Dhaka Division 1212
Bangladesh

Saturday, May 24, 2014 from 9:00 AM to 6:30 PM (WIT)
Add to my calendar
Organizer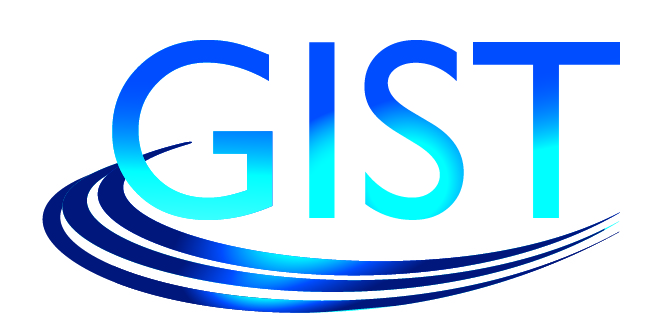 About GIST:
GIST builds entrepreneurial ecosystems in 86 emerging economies across Latin America, Africa, Asia, the Middle East, and Turkey by identifying, coaching, and funding the most promising science and technology entrepreneurs through its flagship competitions, in-country trainings, global interactive TechConnects, online social media platform, and interactive mentorship programs. GIST forges partnerships, locally and globally, among technology entrepreneurs, angel investors, mentors, and experts to foster human progress and prosperity. The GIST Initiative is a partnership led by the U.S. Department of State and CRDF Global.