GIS Workshop / December 14th-17th, 2015
Event Information
Location
CALS Computer Classroom
1676 McCarty Drive , Bldg. #0496
Room 3086 McCarty Hall B
Gainesville, Florida 32611
Description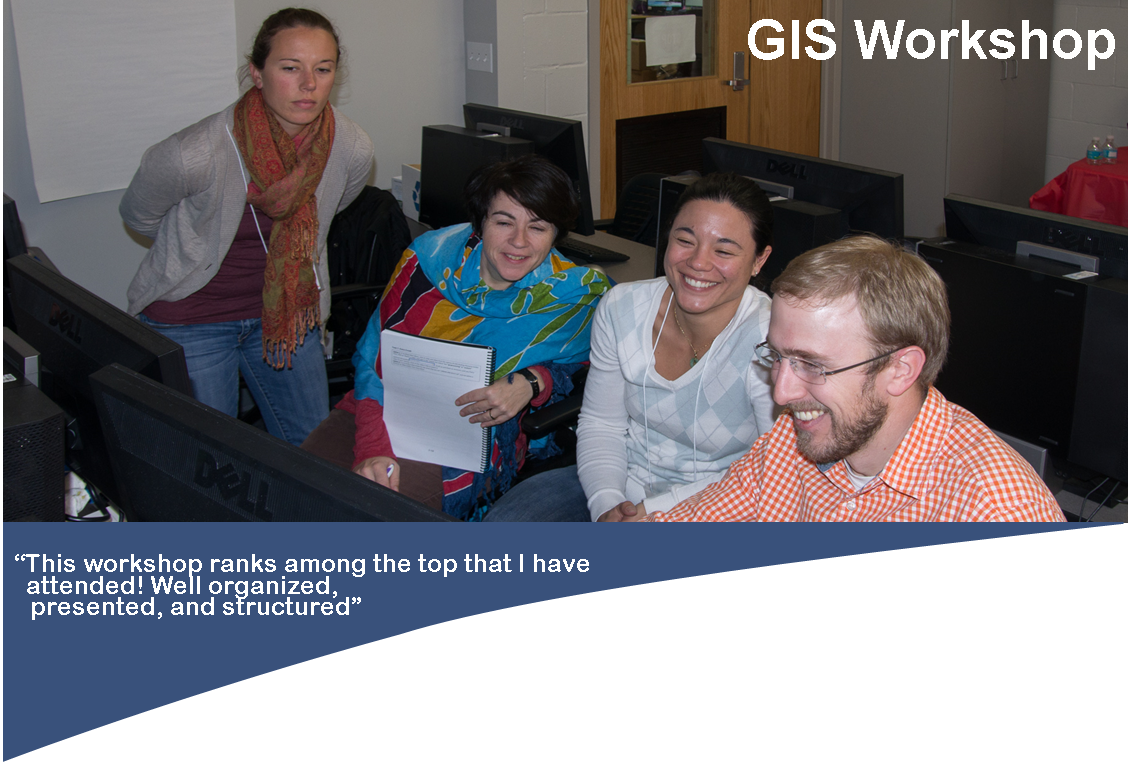 Introductory Training in GIS APplications
for natural Resource management
Florida Sea Grant and the University of Florida IFAS Extension invite you to register for this premier 3.5-day intensive workshop on ArcGIS 10.3, a powerful tool for managing natural resources and guiding growth and development processes.
You will be introduced to ArcGIS Desktop, the primary product used by professionals to compile, analyze, and manage geographic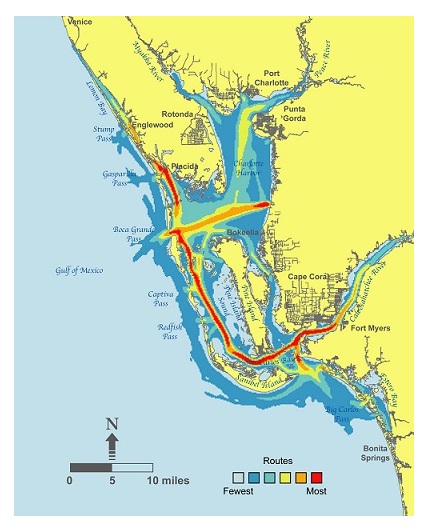 information. You will learn the most commonly used GIS skills in the industry today by completing "real-world" exercises that will build your confidence using GIS, increase your awareness about GIS data sources, and help you explore GIS tools to enhance your program and research projects.
The training will consist of a series of short lectures, each to be followed by natural resource-based exercises that attendees will complete using ArcGIS 10.3. During the training, each participant will have access to a computer workstation, and several trainers will be on-hand to provide assistance.
Who Should Attend
This workshop is designed for:
Agency professionals

University researchers

UF faculty, staff, and students

Conservation land managers

Environmental engineers

Biological scientists

Environmental program managers

County extension agents

Private consultants

Anyone who can benefit from using GIS to make decisions in natural resource and coastal management
What you will learn
•What is GIS and what can it do?
•Navigating the ArcGIS Desktop
•Spatial scale, accuracy, and precision
•Problem solving with GIS
•Working with spatial coordinate systems
•Acquiring GIS data layers and creating new spatial features
•Making and Designing High Quality map layouts
•Geoprocessing with ArcGIS Tools and Extensions
•Creating models in ModelBuilder
•Where to get help and data
Important:
GPS and remote sensing topics are not covered during this training.
Participants must be proficient with Microsoft Windows-able to use a mouse; navigate to and among directories; cut, copy, and paste files and text; etc.
About the instructors
This workshop is conducted by instructors associated with Florida Sea Grant and the School of Forest Resources and Conservation within the UF Institute of Food and Agricultural Sciences. Trainers have been teaching GIS for more than eight years to hundreds of students and professionals from different fields.
Daily Schedule
Monday, December 14 - 9:00am to 5:00pm
Tuesday, December 15 - 8:30am to 5:00pm
Wednesday, December 16 - 8:30am to 5:00pm
Thursday, December 17 - 8:30am to 12:00pm
Hotel Information
If you require accommodations during the workshop, please be aware that special discounted rates have been negotiated for University of Florida affiliates at the various hotels in Gainesville. For additional information on making your reservation at the reduced UF rates, please visit the following links: http://hr.ufl.edu/benefits/other-benefits/gatorperks/travel#hotels2.
Parking
If you plan to drive to the workshop, please note that the University of Florida has limited parking available to visitors on-campus. For instructions on where and how to park on campus, please visit the UF Transportation and Parking Services website: http://parking.ufl.edu/ ; http://parking.ufl.edu/parking-at-uf/parking-map/.
There are fees associated with parking on-campus. Any questions regarding parking should be addressed to UF Transportation and Parking Services (352-392-7275; Mon - Fri/8:00AM - 4:30PM).
Cancellation Policy
For registrations canceled by December 1st, a $50 processing fee will be deducted from your refund. After December 1st, no refunds will be issued.
Additional Questions or Special Needs
For additional information about the workshop or special needs (such as visual, hearing, or walking impairments), please contact Corina Guevara at (352) 294-0753 or corina@ufl.edu. Special needs of registered attendees can be reasonably accommodated if they contact Corina Guevara at least 10 working days prior to the workshop.
For more information about ArcGIS software availability consult:
http://www.esri.com/products/index.html or http://www.geoplan.ufl.edu/licensed_software.shtml
For more information about the workshop please contact:
Corina Guevara or
(352)294-0753
Bob Swett
rswett@ufl.edu
(352)292-6233
Location
CALS Computer Classroom
1676 McCarty Drive , Bldg. #0496
Room 3086 McCarty Hall B
Gainesville, Florida 32611