Refund policy
Contact the organizer to request a refund.
Eventbrite's fee is nonrefundable.
Productivity + mindset workshop series for multipassionate millennial women featuring interactive activities, classes + masterminds.
About this event
Girls with Goals is a productivity + mindset workshop series featuring interactive activities, classes + masterminds lead by multipassionate millennial women. Plus… networking, brunch, headshots, and a shopping experience!
Begin the day with a desire to achieve more in your career, relationships + passions. Leave with increased clarity + confidence in your ability to achieve your goals.
UPDATE: Both events in this series will occur virtually on Zoom.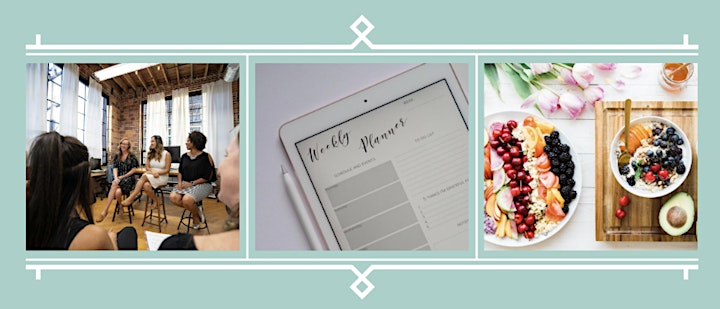 FEATURES
Speaker Sessions » Each event will feature four interactive sessions lead by productivity + mindset experts and boss babes.
Networking » Connect with other multipassionate goal-getters. We love an opportunity to expand our tribe of like-minded ladies.
Brunch » We wouldn't ask you to be anywhere before noon without providing the most important meal of the day...brunch! There will also be plenty of tasty snacks to enjoy throughout the day. *BYOB (bring your own brunch) to the virtual event. Tickets have been discounted to reflect this change.
Shopping » Chat with the speakers one-on-one after the sessions in the Girls with Goals VIRTUAL Market. Learn more about their products and services, and take advantage of special discounts just for attendees.
Headshots » Enjoy fun photo ops and headshots to level up your CV, media kit, or social media profile. *Not available for the virtual event. Tickets have been discounted to reflect this change.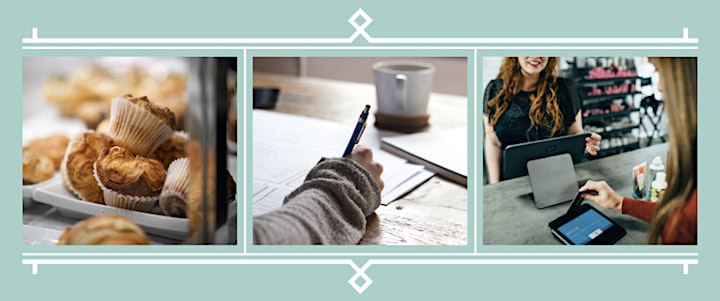 SCHEDULE
10:15 » virtual check-in + brunch
10:30 » speaker sessions begin
2:30 » open Q&A with the speakers, networking, virtual market, and giveaways
SPEAKERS + SESSIONS
September 13 (virtual via Zoom)
"Energy Management" by Marissa Nash of The Well @thewellwithmarissa
From Dreamer to Doer: Taking Action Workshop by Shelby Wildgust of The Naked Network and At Home Wines @thenakednetwork
"Alternative Ways to Reduce Stress" by Carlee Myers of The Stress Less Co. @thestresslessco
"The Simple Equation to Achieving Your Goals" by Kelly Courtney of D20 Theory @d20theory
November 1 (virtual via Zoom)
10:30 » "Clarity & Confidence with Girls Gone Happy" by Liz Fever of Girls Gone Happy and Liz Wears What @lizwearswhat
You are the expert on your own life. If you've forgotten how to listen to your inner wisdom - or were never given the permission to in the first place - Girls Gone Happy Card Decks help you do it. Liz, one of our Philly-based Brand Ambassadors, will lead you through a workshop to bring clarity and answer those pressing questions you have related to your goals!
11:30 » "Vision Journaling 101" by Beth Geddio of Be Great Events @begreatevents
Have you ever said, "I wish I had that", or "I wish that was possible for me", and then sit there wishing you had a life other than your own? That wishful stage was sometimes the most painful part of my days, until I found Vision journaling, and I figured out how to turn my wishes into productive writing that would get me the life I dreamed of. We'll talk about how to take those thoughts, turn them to feelings, and how to get from dreaming to living a life you want!
12:30 » "The Resilient Gal's Guide to Self Confidence" by Maria "Majet" Reyes of DivaGirl @divagirltribe
Understand how your life story shaped who you are. Process your past so you can be present and then plan a fulfilling life. Create a time and a space to acknowledge your adversities and own your resilience, and use them to grow your relationship with your significant other, your business and your friendships with no shame, guilt, and judgment.
1:30 » "Virtual Vision Boards" by Kelly Courtney of D20 Theory @d20theory
Find and document the inspiration for your most ambitious dreams with two methods of creating a virtual vision board.
SAFETY PRECAUTIONS
We will be taking the following precautions and following all state/city and CDC recommendations for this event:
» limiting the number of attendees, speakers, and staff
» private, contactless entrance to the venue
» symptom questionnaire required at entrance
» pre-arrival temperature check encouraged
» masks required (sanitizer and disposable masks provided)
» socially distant seating
» frequent sanitizing of surfaces
» individually packaged snacks
» private restrooms for workshop attendees
» windows and doors open for optimal airflow
» virtual backup plan (Currently in effect for both dates.)
VIRTUAL BACKUP PLAN
If it is unlawful and unsafe to gather in groups, the event organizer and speakers have developed a plan to transition to a virtual platform (Zoom) at the same date and time as the in-person event.
Each date (9/13 and 11/1) will be treated as a separate event. If the 9/13 event transitions to a virtual platform, that does not mean the 11/1 event will necessarily transition to a virtual platform. Ticket holders will be notified of a change by email at least 72 hours prior to the event.
If an event transitions to a virtual platform, ticket holders will automatically receive a 50% refund.
UPDATE: Both events will occur virtually on Zoom. Partial refunds have been issued.