Productivity and mindset conference for busy, ambitious women featuring interactive workshops, networking, shopping, and giveaways.
About this event
Join us for the second annual Girls with Goals productivity and mindset conference!
The event includes interactive workshops, masterminds, and networking for ambitious, multipassionate women.
Arrive with a desire to achieve more in your life, and leave with increased clarity and confidence in your ability to set and achieve your most ambitious goals.
Between sessions, browse the virtual marketplace full of female-owned small businesses whose products and services support busy women like you. You'll want to stick around for the giveaways worth hundreds of $$$ at the end of the day!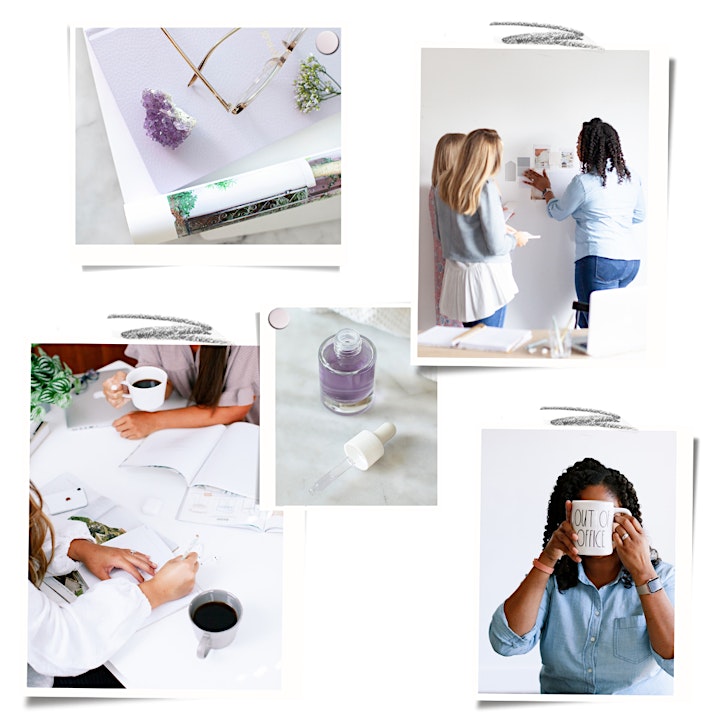 The Schedule
10:30am - Networking + Shopping
11am - Workshop Session 1: Personal Branding: Why It Matters & How To Do It Right
12pm - Workshop Session 2: Become Your Own Hype Girl
1pm - Workshop Session 3: Stress Management and Self Care Hacks
2pm - Productivity + Tea: Panel Discussion
3pm - Conclusion + Giveaways
*** EASTERN DAYLIGHT TIME ***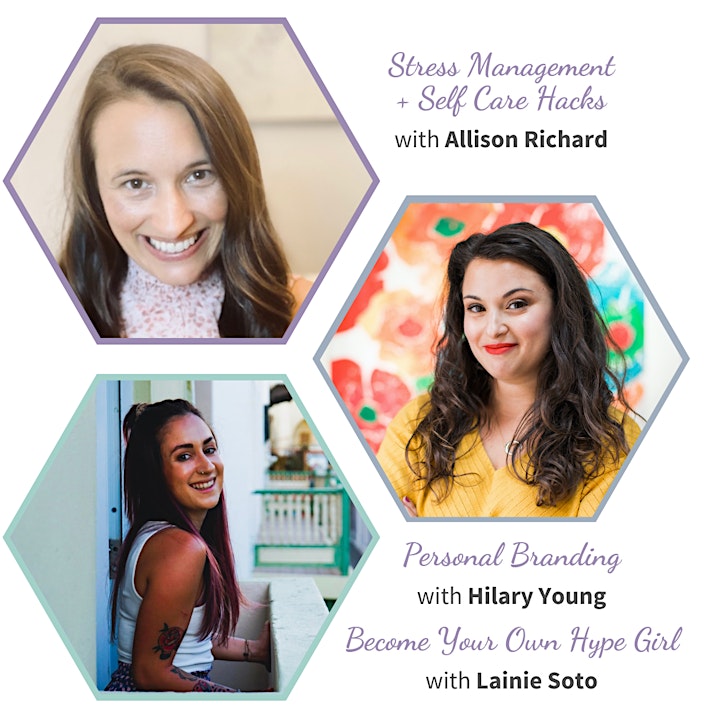 Sessions
Workshop Session 1
Personal Branding: Why It Matters & How To Do It Right with Hilary Young
Many business leaders shy away from building a personal brand because they are either scared of stepping into the spotlight or unsure of how to be a personal brand without getting too, well, personal. But building a personal brand is a great marketing and PR strategy for your business; it positions you as a thought leader and helps you build stronger, more meaningful connections with your target market.
Hilary is a branding consultant and content strategist for businesses of all sizes. As the founder of Hilary Young Creative, she helps brands grow their businesses by applying a strategic approach to storytelling.
Workshop Session 2
Become Your Own Hype Girl with Lainie Soto
You will walk away feeling more empowered than ever. I will lead you through the process of becoming your own hype girl and how this might be the missing piece when working towards your goals.
Through owning your story, energy, emotions, and experiences, you will be propelled into a life of growth, inspired action, radical self love, and limitless living. You are the heroine of your story, so it's time to take back your power and take real, aligned action to make your dreams come true.
Join me in ditching the fears holding you back, uncovering your unique magic, and get ready for the rocket ship to endless possibilities and expansion.
Lainie is a registered nurse, certified nurse coach, and women's life empowerment coach. She helps women tap into their unique gifts and inner power to stop playing by the rules and start living a life by aligned design. Her work moves women from crazy big dreams to the tangible next steps in a way that prioritizes flow and soul alignment. You get to have it all!
Workshop Session 3
Stress Management and Self Care Hacks with Allison Richard
De-stress, relax, and bring more ease into your body and mind. Learn quick and easy practices that can be done anywhere to feel calmer, happier and more at peace throughout your day.
• Stimulating your immune system to support healthy digestion
• Breathing techniques that elicit relaxation, improve sleep, and increase focus
• 2-minute self-massage to immediately relieve stress and tension
• The secret to keeping your energy balanced throughout the day
Bring your own essential oils if you have them and want to enhance your experience. There will also be time for lots of conversation and Q&A, so bring your questions!
Allison is a Stress Management and Holistic Self Care and Wellness coach who works with clients to help them unleash their truest selves and live empowered and intentional lives.
Productivity + Tea: Panel Discussion
Join Kelly and the boss babe workshop facilitators for a panel discussion about productivity, mindset, self care, and thriving as a busy, multipassionate woman. Sit back and listen to this low-key conversation or jump in and ask the experts your burning questions.
We will also be joined by Melissa McGill, a loose leaf tea expert with Sipology. Melissa will introduce us to the perfect tea to support cognitive function and reduce mental fatigue.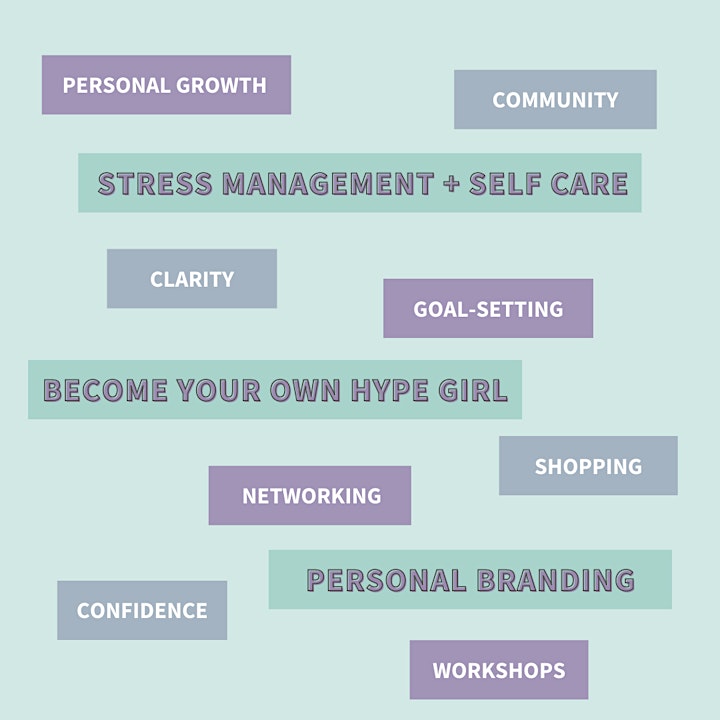 Thank you to our partners and sponsors!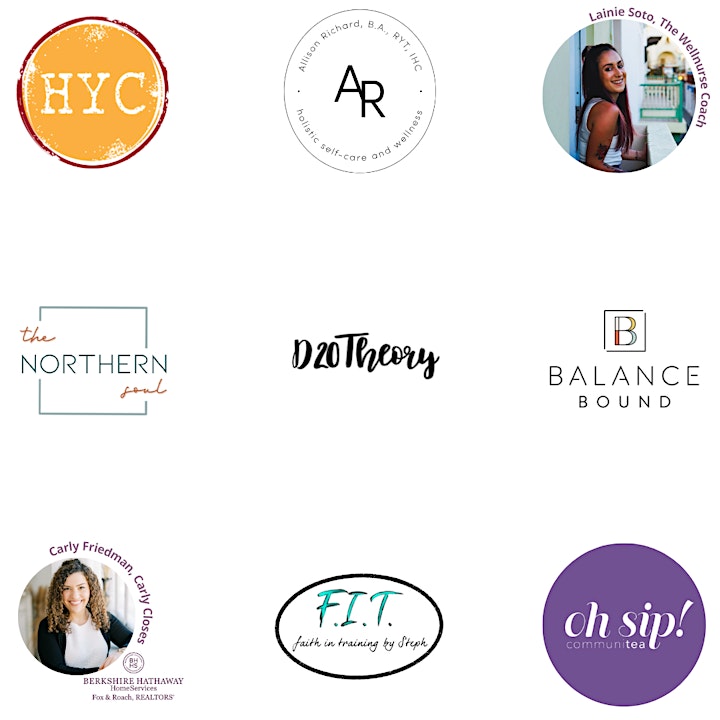 Organizer of Girls with Goals: Productivity and Mindset Conference
Based in Philadelphia, D20 Theory is a lifestyle brand for multipassionate women who value quality products, memorable experiences, and opportunities for growth.
The D20 Theory blog and social media accounts feature content related to productivity + mindset, as well as a multipassionate lifestyle. Events bring this content to life and allow participants to connect with a tribe of like-minded ladies. Quarterly subscription boxes include thoughtfully curated products. Productivity + mindset coaching provides guidance and encouragement for multipassionate goal-getters.
D20 Theory is based on the premise that being well-rounded helps us to roll through life more easily. Embrace all your facets...like a D20 die!
- Kelly Courtney, Founder -
Are you interested in being a partner or sponsor for an upcoming event? Send me a message via Eventbrite or d20theory.com