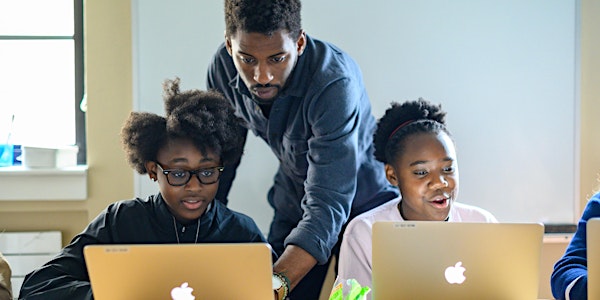 Girls Who Code Virtual Summer Programs Info Session #1
Join us to learn what it's like to teach and work in GWC's Virtual Summer Programs and to see how you can apply!
About this event
Session Overview + Agenda
In this interactive session you'll learn about the work of Girls Who Code, key components of the Summer Immersion Program (SIP) and Self-Paced Program (SPP), training and supports that are provided, and instructions to apply. You'll also have the chance to hear from former staff about their experiences and be able to ask any questions you might have.
About the Opportunity
Girls Who Code is seeking enthusiastic computer science teaching and support staff for our 2023 Virtual Summer Programs - the Summer Immersion Program (SIP) and the Self-Paced Program (SPP)!
In SIP, Instructors and TAs work directly with students leading lessons and providing them encouragement, mentoring, and the essential support needed to build their interest in coding and computational thinking. Our Site Leads work with the Instructors and TAs to encourage, nurture and mentor students through our program while conducting weekly virtual classroom observations and check-ins with Teaching Teams.
In SPP, Advisors have a more flexible work schedule yet still work directly with students in Student (Office) Hours, on Discord, and through asynchronous feedback. This flexible virtual program is unique in its approach by offering students across the country to participate in a self-paced computer science class that includes asynchronous instruction with weekly synchronous support and community-building opportunities.
In both programs, our curriculum is designed to educate, inspire, and equip high school students with the skills and resources to pursue academics and careers in the technology and engineering sectors, as well as build bravery and confidence.
Find out more about our summer programs as well as their impact on our website or the Girls Who Code YouTube playlist!