Description
May 26- TuTus and Tennis Shoes Scholarship Gala
Time: 7:00 PM- 10:00 PM
Location: Le Bam Studios
721 Miami Circle Northeast
Atlanta, GA 30324
Fundraising Event to Help Girls Nationwide Participate in GWBT and Provide Scholarships to Nationally Recognized Ambassadors.
Join us for an elegant evening hosted by the Beautiful Philanthropist, Producer, & Best-Selling Writer Zane. Put on your favorite Tutu and Tennis Shoes, or a black tie attire. We are honoring four of our outstanding Ambassadors, while recognizing all our ambassadors and outstanding facilitators.
Some of our presenters and performers include Producer & Director Kimberly Jones, Actress & Stuntwoman Jwaundace Candece, Poet Hank Stewart, R & B Artist Nikki Lorraine, Activist & Philanthropist Yonasda Lonewolf, Amya Roxxstar, Owners of Angels & Tomboys Madison & Mallory, Gabby Northstar, Reality-Star, Entrepreneur, & Philanthropist Priyanka Banks, Actor Gary Lavard, and R & B Group Minus Gravity. Come enjoy dinner, live music, a silent auction, and a great time!
Tickets: each ticket includes, hors d'oeuvres, dinner, and dessert.
For more information visit www.girlswhobrunchtour.com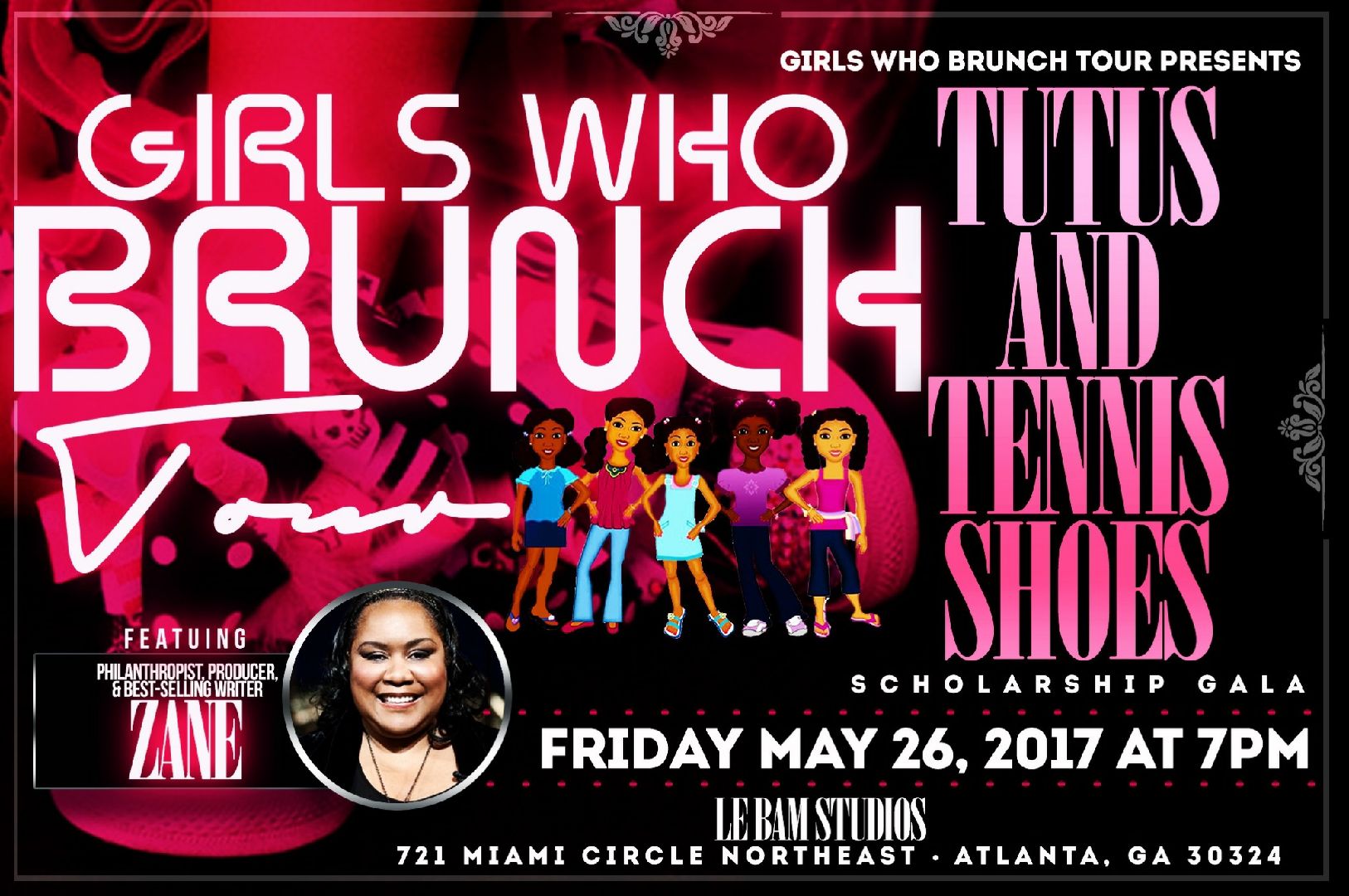 May 27- Charity Basketball Game
Time: 11:00 AM- 2:00 PM
Location: Adamsville Recreational Center
3201 M.L.K. Jr Dr SW, Atlanta, GA 30311
Come out and meet Comedian Rodney Perry and Former NFL Wide Receiver Eddie Drummond as they coach the Authors Vs. Actors Charity Baskeball Game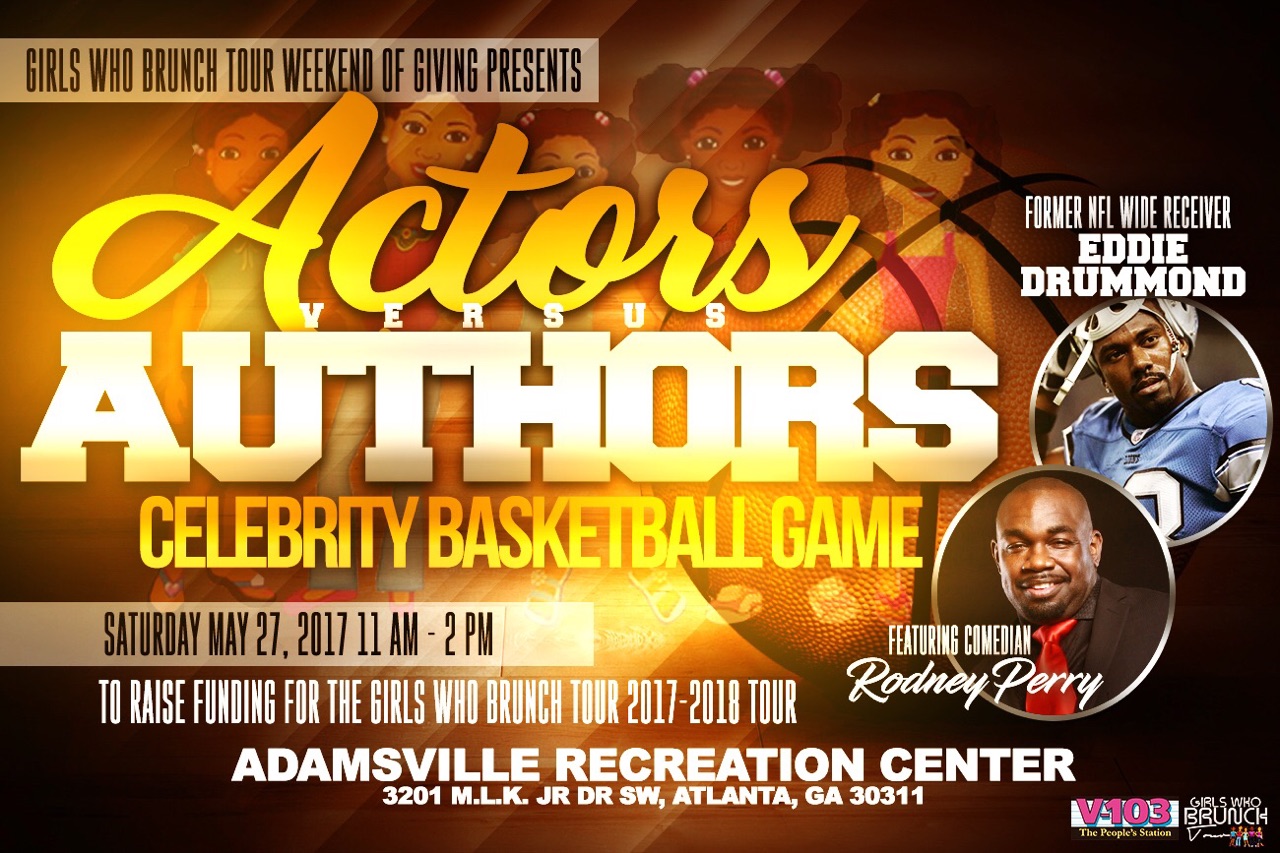 May 27- Paint n' Sip with Artist/Author Justin Q
Time: :4:30 PM- 6:30 PM
Location: PRIVATE
FREE PAINT AND SIP FOR ALL GIRLS WHO BRUNCH AMBASSADORS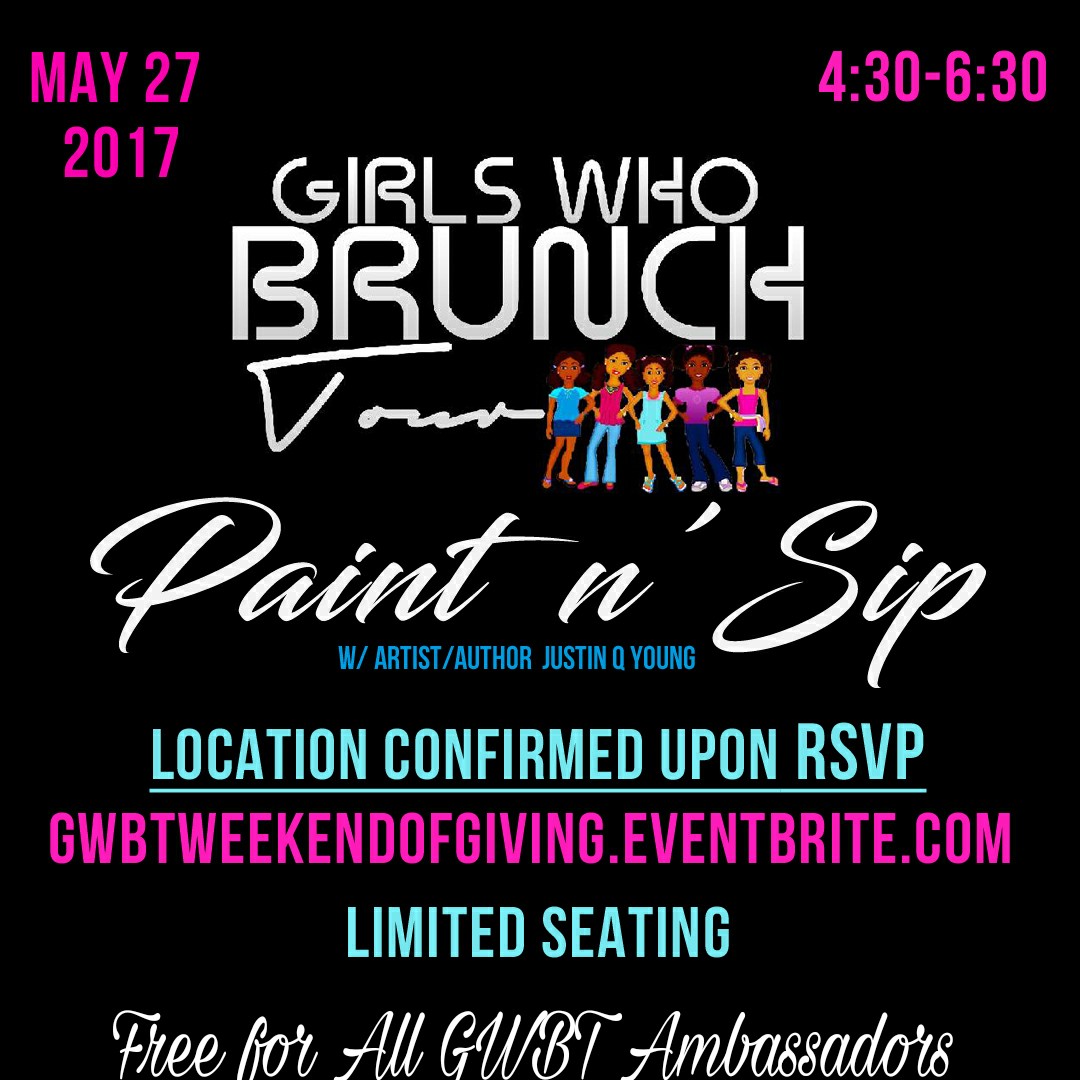 May 27- Bowling Tournament and Family Fun
Time: 6:00 PM- 9:30 PM
Location: Midtown Bowling
1936 Piedmont Circle Atlanta, GA 30324