Description
Our Campference is back!
16 Inspiring Sessions
18+ Incredible Speakers
Robotics Projects. Nail Bar. Hands-on Construction Project. Live Music. Television Studio.
And more to come!
Our Girls To The Moon Campference is back! Girls age 10-14 and their caregivers are invited to spend the day together, learning about everything from puberty and consent to confidence and creativity. You can also explore our interactive gallery, where we'll have everything from robotics projects to a nail art bar. Doors open at 9.
****Below is a sampling of sessions at the 2017 Campference. Be sure to check out our complete lineup at GirlsToTheMoon.com!*****
Loving Your Body Through Thick and Thin
Our bodies are what allow us to be in this world and do what we do. Let's be kind to them and stop judging them for being too fat, too skinny, too hairy, too freckly, too...whatever we think we are "too" much or "too" little of. This session will talk about loving your body through thick and thin times.

Girl Bo$$: What Girls Need to Know About Money


A true boss understands and manages money well. Making smart money moves will create financial security and build wealth. This session will educate and motivate girls to be the boss of their own lives and make smart money management decisions
Not Feeling It
Have you ever had someone want to cuddle or snuggle and you weren't feeling it? Friends wanted you to hang out, but you wanted to be alone? A crush Snapchatted you and you didn't want to Snap back? This session will help girls deal with saying "no" and meaning it.
How'd You Get that Cool Job?
Hear from a panel of television hosts, NASA scientists, software engineers and other exciting professionals on how they got their supercool jobs – and how you can get one, too.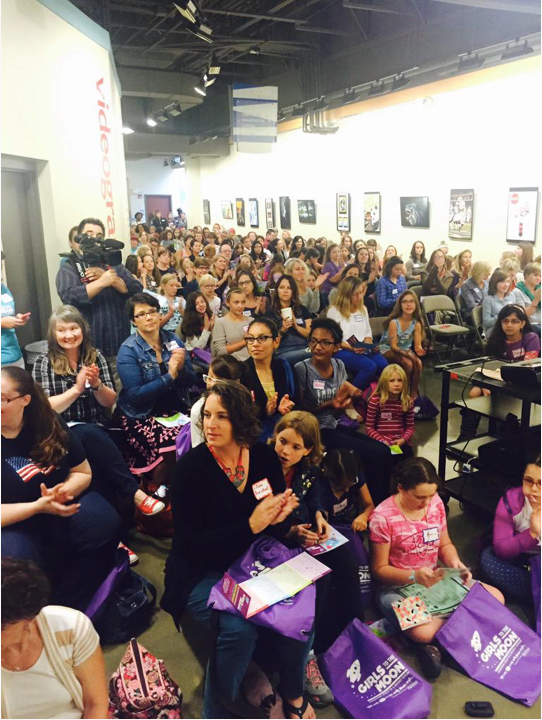 What your ticket gets you:
• A packed day of fun, learning and inspiration
• An all-access pass to all our hands-on gallery of exhibits and activities (Nail Bar! Fashion! Coding! Podcasting!
• Boxed lunch
• GTTM backpack and goodies
• Discounted price on future GTTM events
Visit our website to see video and more photos from previous Campferences.
• Nossi College of Art is wheelchair accessible and ADA compliant
• Public transportation available via the 36x bus that runs from downtown Nashville to Madison.
---
Thank you to our 2017 Campference sponsors!