Join Girls Talk Math for Meet a Mathematician - A conversation with Suzanne Weekes and Caroline Wong.
About this event
Learn about experiences and careers in the Mathematical Sciences directly from Mathematics professionals.
Join us for an informal conversation with Professor Suzanne Weekes of the Worcester Polytechnic Institute and Caroline Wong, Chief Strategy Officer at Cobalt.io.
Read about our speakers below and submit your questions tweeting @GirlsTalkMath with the hashtag #MeetaMathematician.
We recently learned of another project called "MΣΣT a Mathematician" run by Selvi Kara and Padi Fuster. We aren't affiliated with their work, but check out their extensive collection of video interviews with mathematicians at meetamathematician.com.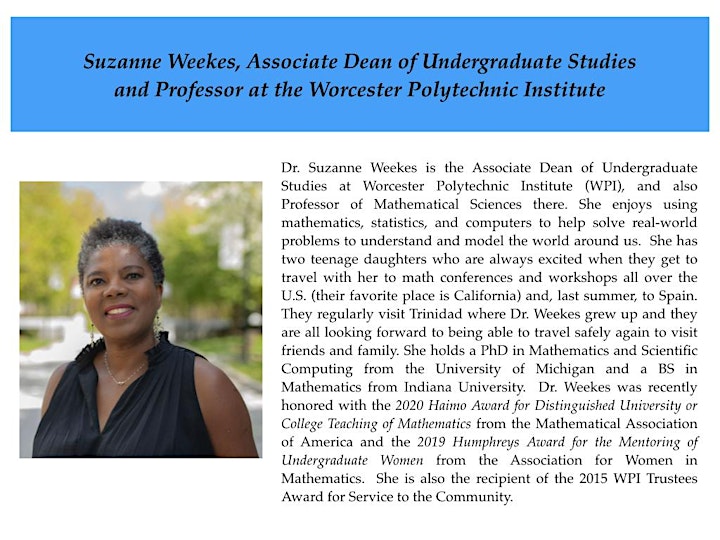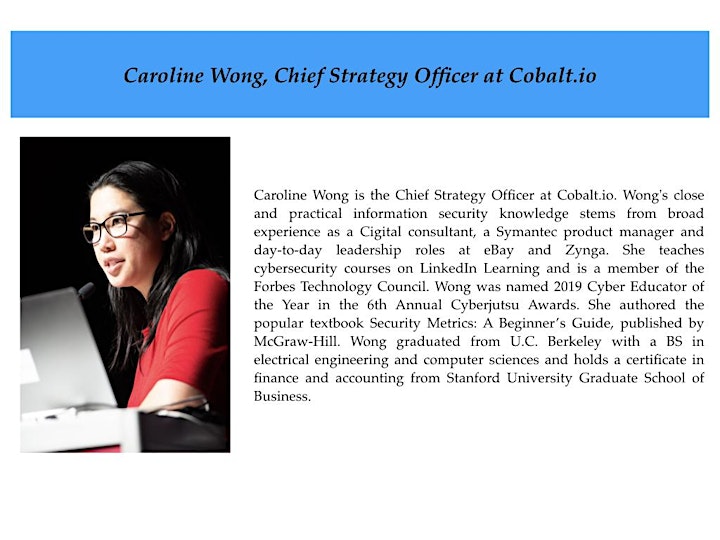 About Girls Talk Math
Girls Talk Math is a free summer camp for female and gender non-conforming rising 9th to 12th graders focused on mathematics and media. Founded in 2016 at the University of North Carolina at Chapel Hill by Francesca Bernardi and Katrina Morgan, Girls Talk Math now has three sister camps at the University of Maryland, at the University of Minnesota, and at the University of California, Los Angeles. In 2020 a reimagined online version of camp is underway with students from all Girls Talk Math locations.
At our in-person camps, students work in groups to tackle challenging mathematics topics and research the life and work of scientists from underrepresented groups. Campers write blog posts about the mathematics they learn and write and record podcasts about the scientist they research. Visit girlstalkmath.com to learn more about our program and explore campers-produced media on our blog, iTunes, and SoundCloud.