Description
The Girls, Pearls & Black Dresses 4th Annual Tiffany's Event is more than just a gathering of women - it is a life-changing experience! Bring your mothers, daughters, aunts, sisters, grandmothers and bff's as we "Level Up" and celebrate what it means to be strong, confident and world-changing women! The event will include featured speakers Dr. Jade B. Gillispe of Blessed Hope Ministries, Latasha Lewis of Taddas Fitness Center, and guest vocalist, Princess Rouche' Cox of Voices of Faith Ministries. There will be fabulous prize givaways, fashion, photos and a delectable menu that will exceed your expectations!
Dress code for the event: All black attire, hats and definitely pearls!!
Dr. Jade B. Gillispie - Keynote Speaker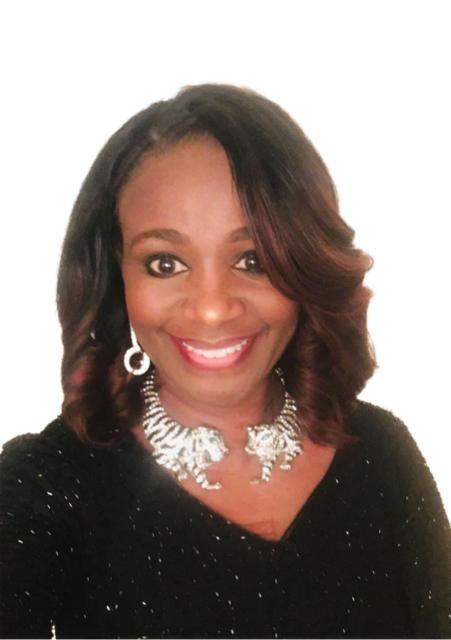 Dr. Jade B. GILLESPIE- affectionately known as Dr. G, was born in Charlotte NC however she was raised right here in Atlanta, Ga. She received her bachelors of Nursing from Ga State University and is a registered nurse by profession. She worked for several years as the director of the heart transplant program for Saint Joseph's hospital before entering the educational arena. She currently serves as the assistant principal of the Medical and Health Science Academy at Central Gwinnett High School, where she program develops and provides guidance to students and teachers learning through the lens of a clinician. Dr. G sits on several boards throughout the city of Atlanta and the state of Georgia in the areas of health, wellness, women's issues, cardiac transplantation and ethics. She has presented and served as guest speaker for numerous groups and organizations and she takes great pride in having served the community as a 35 year active member of Alpha Kappa Alpha Sorority, Incorporated. As a former member of the United States Air Force - Desert Storm Veteran, Dr G loves traveling and riding her motorcycles in her spare time. More recently,she can be seen facilitating her weekly woman's bible study called, "Back to Basics Women's Bible Study", which is viewed 'live' on Facebook every Tuesday at 7 PM. Her viewers reach an average of 1.5k to 2k weekly, and she delights in knowing that the Gospel of Jesus Christ is being spread throughout the world! She is an anointed and ordained evangelist through the Church of God in Christ, Memphis and serves on the praise team and as the adult Sunday school teacher at her local home church "Blessed Hope Ministries" of Stone Mountain. Dr G is the proud mother of Spencer Roosevelt aged 25, Miles Jay age 21 and Riley Benjamin age 12. She often refers to them as her three "Son-shines" which lightens and brightens her life each day! She is most proud to say that she belongs to the Lord and that the The Lord belongs to her! When asked, what is her life's agenda, she will gladly tell you that she only has one.... and that is to make Heaven her home!
LaTasha "Tadda" Lewis - Health and Wellness Speaker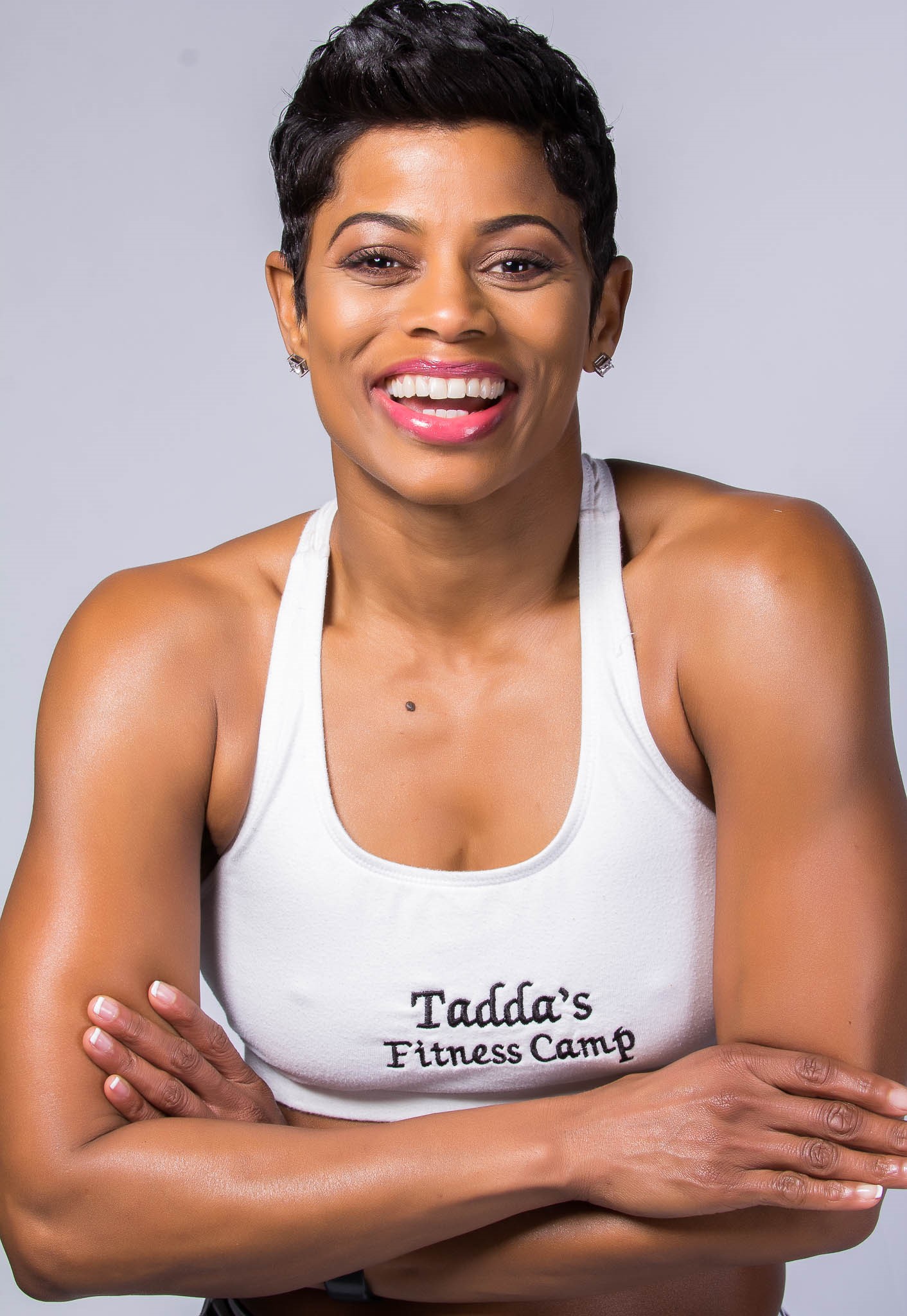 La Tasha E. Lewis, B.S.N., R.N a native of Detroit, Michigan is a graduate of historic Tuskegee University, and has been an expert in health and wellness for well over a decade. Affectionately known as "Tadda," clients will tell you that the name is more a description of the results she delivers. Tadda provides "fitness from within". Not only does she provide results with weight loss, endurance, and muscle building she believes in getting your mind, body, and soul fit.
Tadda has always been committed to fitness, starting her journey at a tender age of seven being a part of many sports and fitness activities Her expertise as an Level I Trauma Nurse, a nurse manager, a nurse educator and a BCLS/CPR instructor blended with her added qualifications as an ISSA Certified Fitness Trainer, underscores her ongoing drive to create healthier lifestyles for all. Tadda's strengths are more than just a passion for healthcare, she has the knowledge and experience to back her instructions. Tadda is recognized in various well-known publications nationwide and has a growing presence as a motivational speaker and educator in the community. Her involvement and healthy holiday fitness tips has lead her to become a fitness columnist for the Detroit Press.
Never ceasing to impress, Tadda has inspired audiences at numerous events throughout the country. She speaks to a wide variety of groups and organizations about fitness and overcoming adversity to reach your goals and dreams.
The "NO MESS" attitude and creativity that you find from Tadda and her team (all former clients turned certified trainers) encourages clients to increase their personal performance and strive to embrace a complete fitness transformation and overhaul that is not just a quick fix. Participants experience more than a few lost inches under her leadership; they embrace a lifestyle change and are astounded at their own capabilities. "TAH-DAAAAHHH!" is what the scales will say, the waistlines will say, the witnesses will say, and YOU will say when seeing the finished product of TADDA'S FITNESS.
Princess Roche' Cox - Musical Guest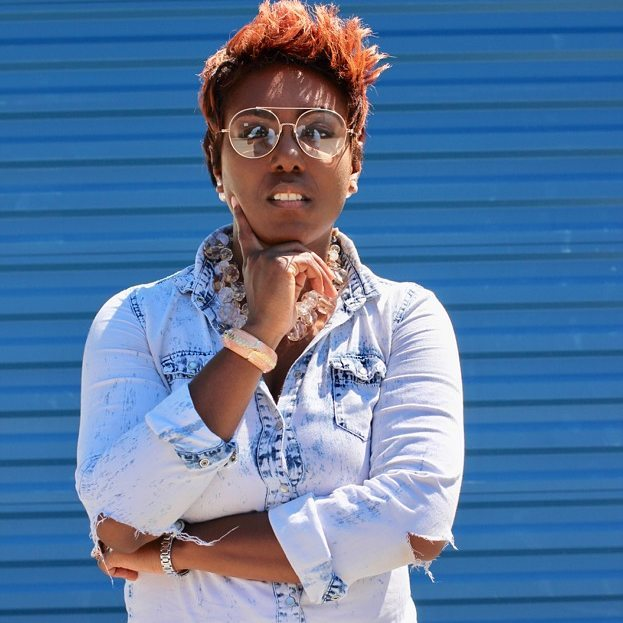 Savannah, GA native, Princess Rouche' Cox, has been leading worship for over 10 years. She first began leading worship in her family's church; Branded Hearts Church, Int'l (Prophet Kenneth & Pastor Denise Rouche'). Currently residing in Atlanta, GA, she is the Director of Worship at Voices of Faith Ministries; under the leadership of Bishop Gary Hawkins, Sr.. "Spreading the Gospel of Jesus is what I'm created to do and I'm honored to be His chosen one."