Description
Join the ladies of 104.1 The Fish and 93.9 KPDQ as they invite Revive Ministries for a fun girl's night out full of laughter, good food, and an uplifting message!
Tickets are on sale now! $30 per person, $25 each for groups of 4 or more.


6:00pm - Doors open, Hors d'oeuvres, photo booth and fellowship
7:00pm - "Know Your Worth" presented by Revive Ministries
Dessert & Coffee Reception to follow
Enjoy an evening where you can laugh, be encouraged and leave feeling refreshed, because you are worth it!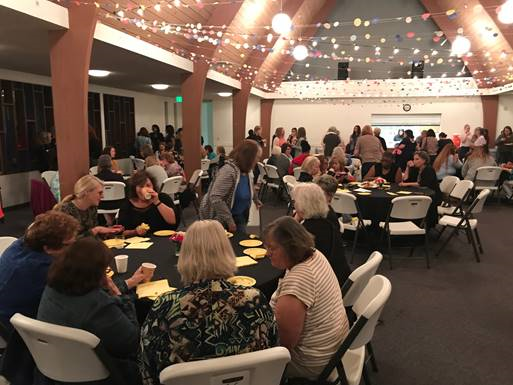 About Revive Ministries:

Revive Ministries is a non-profit Christian ministry dedicated to helping women find their passion, purpose and power in Christ.
Through Revive Ministries you will find women just like you, who are longing to live a life full of hope, joy and grace. Their ministry is focused on encouraging you in your relationship with God and helping you experience revival in your every day life.
You can connect with Revive Ministries through their weekly devotionals, online bible studies, local events, and their Experience Revival podcast.