Description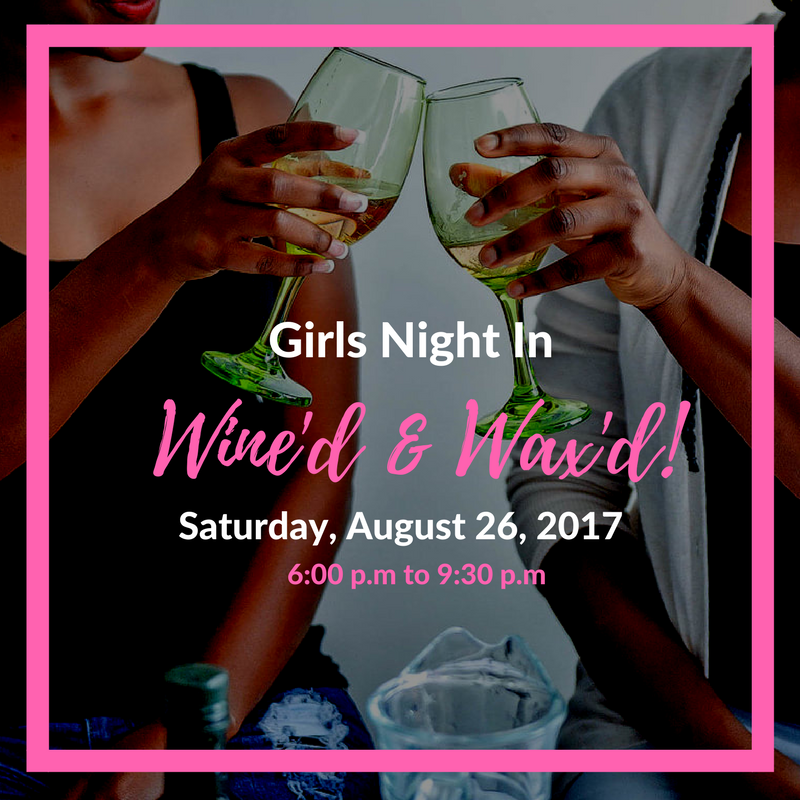 You are on your grind ALL the time. We get so caught up with being a mom, wife, professional and/or business owner that we forget to take a moment and breathe (#struggle). We Clout Workspace and Women Business Owner's of Prince George's County have a remedy for that!
Join us on Saturday, August 26, 2017, from 6pm to 9:30pm for three and half hours of SheHustle, SheTalk, and SheTime for our first Girls Night In - Wine'D &Wax'D Event.
We will start off with some SheHustle to give you time to get settled. So grab your favorite SheDrink, get something to munch on from our food station, and chit-chat with other women in attendance.
We will then move into SheTalk, where we will have an intimate discussion with Annastazia Unce of Kimeera Spa, Marie James of Rulz Fitness, and Samantha Bowen of Samantha Bowen Massage discussing how to take of you both inside and out. It will be all about health & beauty secrets from the bedroom to the boardroom, we got you covered!
Lastly, we will get our pampering on with SheTime and your choice of services. You can start with a massage with Samantha -- to a waxing with Kimeera Spa -- to the learning the healing powers of Bellydance with Rulz Fitness. These services are all inclusive as a part of your ticket price but are based on availability.

This promises to be a night of laughter, fun and pure ShePower! We have planned an evening that will keep you entertained with live music, scrumptious cocktails, savory dishes and engaging conversation to match.
Go ahead and reserve your space now because these tickets will go fast!
SheTime Flow:
. SheHustle: 6pm-6:30pm
. SheTalk: 6:45pm-7:30pm
. SheTime: 7:30pm-9:30pm
Disclaimer *Both your Gold & Silver SheTime services include your choice of a single wax service*