Description
For April, we will be reading the National Book Award Finalist "Pachinko" by Min Jin Lee. Gather with other women in San Francisco for a great book discussion, mingling, shopping, and light refreshments! We'll start discussing Pachinko around 7:30p and wrap up right around 8:15p.
Girls' Night In readers and non-readers are welcome. Anyone who identifies as a woman is welcome.
Ticket price includes drinks and snacks.
~~~~
Your City Hosts:
Kit Evans
Courtney Rogin
~~~~
This Month's Sponsors:
gather is a shop in San Francisco that curates a selection of unique local and hand-crafted clothing, jewelry, and gifts. It is a place to discover innovative local and indie artists and artisans. They strive to create an engaging shopping experience that provides a meaningful connection to the featured craftsmen and women, which includes hosting workshops with their local makers.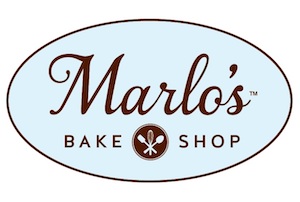 Marlo's Bakeshop is a women-owned & operated San Francisco company that crafts wholesome indulgences that nurture our customers, strengthen our community and promote women's entrepreneurship. Our cookies are based on secret family recipes, steeped in heritage & tradition, updated with clean ingredients to reflect modern tastes & lifestyles. We bake exclusively with GMO-free & organic ingredients that we source locally, and we're committed to never using artificial ingredients or preservatives.
~~~
Need help covering the ticket costs? Please email hello@girlsnightin.co. We are committed to accessibility and are open to discussing work-trade agreements.
Visit Girls' Night In at: http://girlsnightin.co.
Follow us on Instagram at:http://instagram.com/girlsnightinclub