Description
For the month of March, we're reading The Care and Feeding of Ravenously Hungry Girls by Anissa Gray. Join us for a hearty discussing on this debut novel about mothers and daughters, identity and family, and how the relationships that sustain you can also be the ones that consume you.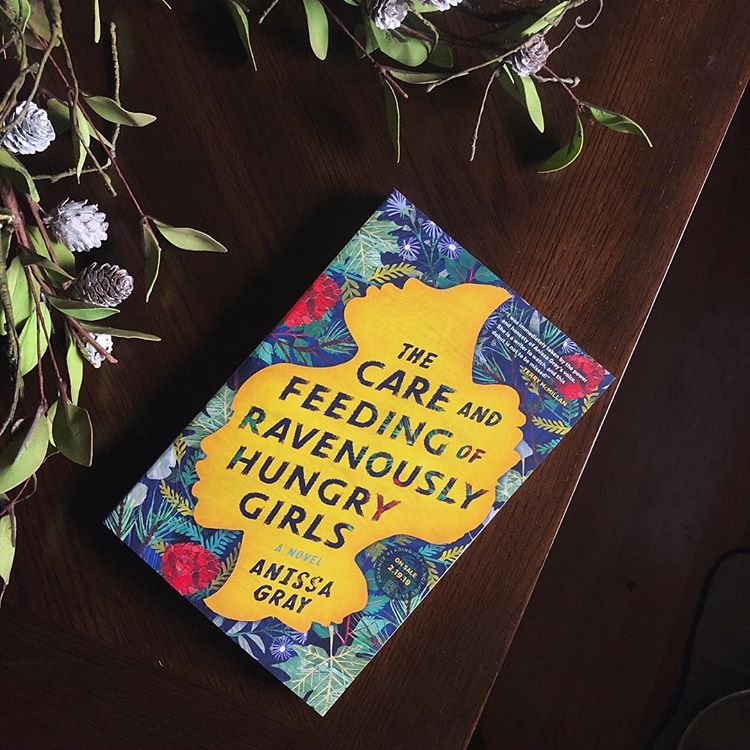 ~~~~~
We are thrilled this month to have a new sponsor in honor of International Women's Day, MZ Wallace! MZ Wallace is being extremely generous and gifting us an adorable wrislet this month! We are so excited for this partnership and to introduce you to this amazing brand. Below is a quick bio about them. Check out their website and social to learn more about them!
MZ Wallace was established in 2000 by Monica Zwirner and Lucy Wallace Eustice, two native New Yorkers. From the beginning, their aim has been to use the power of thoughtful design and enduring appeal to create essential accessories that work for modern life.
mzwallace.com ~~~~ @mzwallacenyc

~~~~~~~~~

Another sponsor this month is Frank and Whitman!
A little about Frank and Whit: It all started in 2015 when Christopher Cieri, a serial entrepreneur, grew a beard and became curious about the ingredients in his beard care products. In 2016, Christopher founded Franklin & Whitman and set out to create non-toxic, plant-based, cruelty-free products that performed better than commercial brands. Every Franklin & Whitman formula is original and created in house. Each is tested on real people and never on animals. Every product has an emphasis on clean, high quality, and food-grade ingredients.
My favorite product so far is the Northern Liberties Mask!
Frank and Whit will generously be providing attendees with a space at Bok Building! Please enter at the front door on 9th and Mifflin. Britt or I will be at the door directing you, but the space is up the elevator on the 5th floor.
~~~~~
And finally this month, Sweetgreen will be providing salads for us to enjoy!
Sweetgreen states that "Our mission is to inspire healthier communities by connecting people to real food. We know that sweetgreen is a critical link between growers and consumers, and we feel a responsibility to protect the future of real food. To that end, we're committed to supporting small and mid-size growers who are farming sustainably, to creating transparency around what's in your food and where it came from, and to creating more accessibility to healthy, real food for more people."
We are so grateful to have their support this month!
~~~~~
We are so grateful for our sponsors this month! We would not be able to do what we do without them!
~~~~~
Girls' Night In readers and non-readers are welcome.
Ticket price includes treats, good conversation and new friends.
If you don't already recieve the newsletter, feel free to sign up here.
~~~~~~~
Interested in sponsoring food or drinks for a future Philadelphia GNI Reads Book Club? Please get in touch with one of the hosts below!
~~~~~~~
Your City Hosts:
Brittany Horowitz and Carly Morris
~~~~~~
Need help covering the ticket cost? Please email hello@girlsnightin.co. We are committed to accessibility and open to discussing work trade agreements.
~~~~~~
Visit Girls' Night In at: