Description
Learn more about what's moving right here in Washington that will protect women and reproductive rights.
At this event, we will discuss how these unconstitutional and discriminatory practices cut American human rights in half, roll back a centuries-old fight for women's rights in the United States, and directly affect women across the country. We will also discuss the bills currently in process right here in Washington that will protect women and the access to healthcare that they deserve.
HIStory 101
Right now, across the United States, human rights are under attack. The Trump Administration has proposed a new "gag" rule that would restrict American women from receiving the reproductive health that they are entitled to through the Title X program. Additionally, states across the country are passing draconian abortion bans, keying up a fight at the Supreme Court.
Girl Power, Seattle Style
Now's the time ladies. Come learn how we can all pitch in and help.
Speakers will start at 6:30 pm. Arrive by 6pm for wine, apps, social and time to check out goods from our unique vendors. (10% of all vendor proceeds will go to Planned Parenthood)
*Ladies under 30, use code GRLPWR for $15 off tickets
Speakers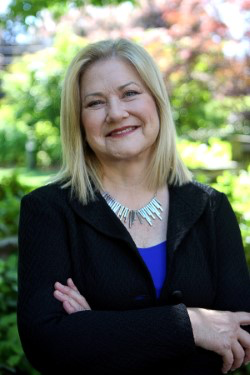 Christine Charbonneau
Christine Charbonneau is the president and CEO of Planned Parenthood of the Great Northwest and the Hawaiian Islands (PPGNHI) and Planned Parenthood of Indiana and Kentucky (PPINK): a 77 million dollar, 45 health center organization covering Alaska, Idaho, Indiana, Kentucky, Hawaii and Western Washington.
Chris has been a Planned Parenthood leader for 37 years, 28 of them as CEO. Beginning as a volunteer in the Seattle Health Center in 1982, she expanded her volunteer commitment to include community education and public policy activism. In 1987, she became the COO of Planned Parenthood Seattle-King County (PPSKC) and after five years under the leadership of Lee Minto, the PPSKC Board selected her as CEO in 1993. In 1996, Chris led the merger of three Planned Parenthood organizations to become Planned Parenthood of Western Washington; in 2008 she led another merger of three organizations to become Planned Parenthood of the Great Northwest. In 2015, Chris led the merger with Hawaii to become the current PPGHNI. In early 2019, she led the formation of a strategic alliance with Indiana and Kentucky.
Chris was instrumental in the creation of what we now call Planned Parenthood Online, serving more than 50 million unique users each year. In 1988, Chris and two other colleagues started work to commission the manufacture of affordable contraceptive supplies for public sector providers serving low-income women; 25 years and much hard work later that goal became a reality in Afaxys, a virtual pharmaceutical company she helped to found of which Chris is the current Board Chair. Afaxys began to supply Planned Parenthood affiliates, health departments, and health organizations serving low-income women with those products in 2013.
Chris was honored with the Ruth Green Award in March 2010. Nominated by the board of the former affiliate, Planned Parenthood of the Great Northwest and selected by her peers, this highest honor Planned Parenthood Federation of America (PPFA) bestows upon a CEO recognizes Chris' outstanding achievements in planning, public affairs, and fundraising. In June 2015 she was awarded the Distinguished Alumna Award from her alma mater, the University of Washington.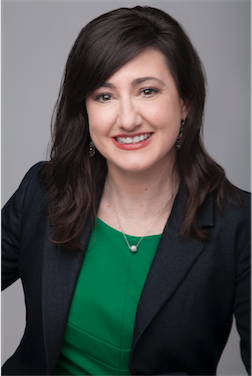 Treasure Mackley
Treasure Mackley is the Vice President of Planned Parenthood Votes Northwest & Hawaii where she directs the advocacy, electoral and organizing strategy in Alaska, Hawaii, Idaho and Washington, as well as providing strategic guidance to Planned Parenthood Advocates of Kentucky and Indiana. Over the past six years, she has led the team that has built one of the strongest organizing programs in the country that engages young people in the fight for reproductive freedom and social justice.
In 2012, Treasure was proud to serve on the Governance Board of Washington United for Marriage, the first ever campaign to secure marriage equality by popular vote. Prior to joining Planned Parenthood Votes Northwest & Hawaii, Treasure served as the Executive Director for SEIU Washington State Council from 2010 to 2012. Treasure moved to Washington State in 2010 after spending eleven years in Oregon managing several statewide campaigns, including electing Secretary of State Kate Brown and successfully defeating two dangerous anti-education ballot measures. Treasure has a long history of working in women's reproductive rights, having served as the Political & Field Director for NARAL Pro-Choice Oregon from 2002 to 2007 and serving in 2006 as Political Director for the campaign to defeat a parental notification initiative. Just prior to leaving Oregon, she served as the State Director for Organizing for America during the fight to pass the Affordable Care Act. Raised in Salt Lake City, Treasure graduated with a degree in Philosophy from the University of Portland and has called the Pacific Northwest home for over fifteen years.
She currently lives in Edmonds with her husband Kristofer and her three-year-old son. In addition to her work at Planned Parenthood Votes Northwest & Hawaii, Treasure has served on the board of the Washington State Budget & Policy Center, recently completing her second term as board chair. She also serves on the boards of Win Win Action and served on the Washington Won't Discriminate campaign to protect the rights of transgender Washingtonians.
Moderator: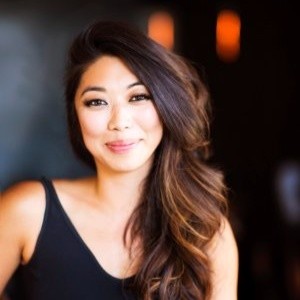 Katie Cole

Katie Cole has been a long-standing proponent of Planned Parenthood and their work in providing access to high-quality, affordable, and comprehensive reproductive health care for people of all backgrounds.

Katie has also been using delicious food as a conduit for cultivating meaningful relationships with people and businesses in Seattle for over a decade. After earning her marketing chops at Tom Douglas Restaurants, she is now joyfully part of the Molly Moon's Homemade Ice Cream team and the co-host of Seattle Kitchen, a weekly radio program on KIRO-FM.
Vendors
A health and wellness brand created to help you balance your hormones naturally using adaptogens, superfoods, and functional mushrooms.

With a background in women's outdoor leadership and a lifelong pursuit of the arts, company founder Britta Ambauen was inspired to create a jewelry line that connected the wearer with her intentions of cultivating a fulfilling life. Founded in 2009, her eponymous jewelry line has grown organically over the years with a continued deepening of the founding vision. As the line enters its 10th year, we seek to reach even greater audiences with our inspired messages of personal growth, presence, and challenging oneself to face moments of opportunity with an attitude of courage.