Girls Innovate! Startup Series: Live Pitch Event (girls 12+)

Sunday, May 4, 2014 from 11:30 AM to 4:00 PM (PDT)
Event Details

---
Sunday, May 4, 2014, 11:30am-4:00pm
Cornerstone Research, Menlo Park, CA
You will meet Christy Remey Chin, a managing director at Draper Richards Kaplan Foundation, who will be one of our guest judges.
Who can attend
This event concludes our 4-part Startup Series, which included workshops on business planning, finance and how to pitch a VC. 
Watch highlights from our March 23 Pitch Workshop with guest speaker, Aaref Hilaly.
Parents are welcome to attend as mentors and volunteers.
What to expect
Teams will pitch their business ideas in front of the judges and the group. Judges select winners.
Prior to the pitching, teams will have lunch and warm-up for pitches together.
Lunch: pizza, salad and drinks will be served (bring $5).
Awards: $100 cash prize to each member of winning team (Best Overall Pitch); various smaller prizes in categories to include Most Creative Idea, Best Presentation, etc.
Winning team also gets one-on-one coaching session with Julie Won, partner at Hanson & Doremus. You can ask Julie anything you'd like about finance and investments: picking your first stocks, budgeting, summer jobs, college, careers in finance, etc. - your choice!
Prizes are generously sponsored by investment management firm Hanson & Doremus.
What is expected of each team
Teams must:
Sign up all teammates by 5pm on April 27, 2014.

Submit slides/presentations for pitches by 5pm on April 27, 2014 to uyen@girlsinnovate.org. These slides can be revised and updated right up to the day before the event (no later than 5pm on May 3, 2014), so feel free to send whatever you have on April 27, 2014. We just want to know you're on track.

Arrive on time, as prepared as possible and appropriately dressed to make an impressive pitch.
Questions?
Please contact Uyen at uyen@girlsinnovate.org.
---
REGISTRATION
Events are free and open to all girls ages 12+. We would appreciate your donation of $10 (or more) per student to support Girls Innovate!
Capacity is very limited - sign up early. 
---
SPONSORS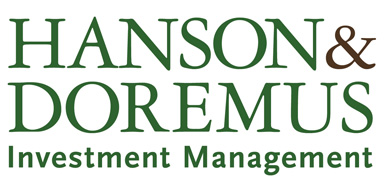 ---
MEET OUR GUEST SPEAKER
Christy Remey Chin, Managing Director, Draper Richards Kaplan Foundation
Live Pitch Event, May 4, 2014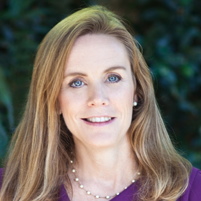 Christy Chin is responsible for identifying and supporting Draper Richards Kaplan Foundation Entrepreneurs as well as cultivating and engaging donors in new funds.
Before joining DRK in 2009, Christy was the Deputy Director of The Philanthropy Workshop West at the William and Flora Hewlett Foundation, an executive leadership program for more than 100 high-net worth individuals committed to increasing the effectiveness and impact of their philanthropic work. Prior to Hewlett, Christy was a Senior Program Officer at the Skoll Foundation where she selected and supported recipients of the Skoll Awards for Social Entrepreneurship and led efforts to develop the field of social entrepreneurship. Christy also has for-profit experience in venture capital with Bedrock Capital Partners and Norwest Venture Capital. Earlier in her career, Christy worked as a research associate at the Harvard Business School where she did research in social entrepreneurship with Professor J. Gregory Dees and in entrepreneurship with Professor Jeffry A. Timmons.
Christy currently serves on the boards of DRK portfolio organizations including Avanti, Blue Engine, Education SuperHighway, Green City Force, Jacaranda Health, Students for Education Reform and Urban Teacher Center. Christy also serves on the boards of Benetech, her children's PTA and is an advisor to Ashoka U and Catalyst Corps. Christy received her Master of Business Administration from the Harvard Business School and holds a Bachelor of Arts in History from Colgate University.
Christy grew up in Summit, New Jersey. Christy has a twin sister and a younger brother. Her mom was a teacher and then a homemaker and her father worked as an investment banker and then founded his own venture capital firm. Christy attended public school until 8th grade and then attended an all-girls private school. She was a gymnast in middle school and then a gymnastics coach at the YMCA in high school. Christy followed in her father's footsteps – attending Colgate and later Harvard Business School and worked in venture capital in Boston and San Francisco.
In 1998, Christy and her husband Eric moved to San Francisco. 9-11 and the dot.com crash made her re-assess her career options. After 10-months of exploration, she was offered a position at the Skoll Foundation and her philanthropy career started. Christy worked with Jeff Skoll of eBay to find and support social entrepreneurs. She then went to the Hewlett Foundation where she had the opportunity to travel abroad to see the work of nonprofits in Rwanda, Uganda, India and Guatemala. Since 2009, Christy has been at the Draper Richards Kaplan Foundation. At the Foundation, Christy selects and supports social entrepreneurs who aspire to change the world. She also works with the donors – the generous individuals who support the Foundation. Christy lives in Portola Valley with her husband, Eric and two children. She serves on the PTA of her children's school. The Chin family is active – on weekends they are sailing, surfing or skiing. Christy also enjoys yoga and cooking.
Christy will assist with judging the pitches at the Live Pitch Event on May 4.
---
ABOUT THIS SERIES
These events are part of Girls Innovate!'s "Intro to Startup" Series, which includes 3 workshops introducing girls to basic business, finance and pitch concepts, and concludes with a live pitch event. This is our final event, where girls get a chance to pitch in front of an investor/VC and compete for a small prize.
Events are on Sunday afternoons, 12:30-4pm, in Menlo Park.
I. February 23, 2014
Business Planning Basics.
Guest Speaker: Rekha Pai, Juniper Networks
II. March 9, 2014
Startup Finance Basics.
Guest Speaker: Julie Won, Hanson & Doremus
III. March 23, 2014
Pitch Basics.
Guest Speaker: Aaref Hilaly, Sequoia Capital
LIVE PITCH EVENT
May 4, 2014
Guest Speaker: Christy Remey Chin, Draper Richards Kaplan Foundation
---
TEEN COMMITTEE PROJECT LEADERS
Business Planning Basics, February 23, 2014
Ishika Narain
Sonia Salunke
Startup Finance Basics, March 9, 2014
Celina Chow
Cathy Zhang
Pitch Basics, March 23, 2014
Sapna Desai
Serena Wang
Pitch Event, May 4, 2014
Jordana Siegel
Erica Wang
Attendee List
Sort by:

Date

|

First Name
When & Where

Cornerstone Research
1000 El Camino Real
Suite 250
Menlo Park , CA 94025


Sunday, May 4, 2014 from 11:30 AM to 4:00 PM (PDT)
Add to my calendar
Girls Innovate! Startup Series: Live Pitch Event (girls 12+)