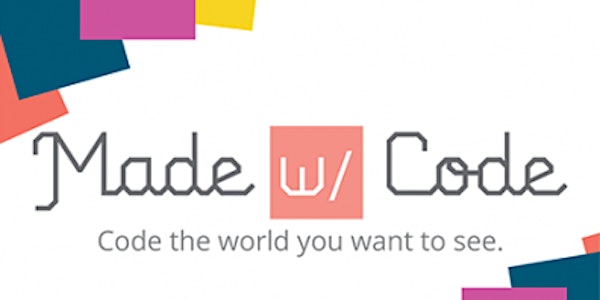 Girls Inc. of Memphis Made with Code Party
Date and time
Saturday, July 8, 2017 · 1 - 3pm CDT
Location
Girls Inc. of Memphis Admin Office 910 Vance Avenue Memphis, TN 38126
Description
Girls Inc. of Memphis is proud to announce its participation in Google's Made with Code initiative, which inspires girls ages 13 to 18 to learn to code and see coding as a means to pursue their dream careers. As a lead contributor to the project, Girls Inc. is committed to helping girls discover how science, technology, engineering, and math (STEM) offer exciting opportunities today and for the future.
Women, African Americans, and Latinos are all underrepresented in the STEM workforce, thus African American women and Latinas are doubly underrepresented. If more women graduate with STEM degrees, the employment imbalance may begin to change. Programs like the Google Made with Code Chapters project help girls see new possibilities for their futures they may not have otherwise imagined.

Girls Inc. of Memphis is gearing up to host a coding party on Saturday July 8, 2017 from 1pm-3pm at the Girls Inc. of Memphis Administration office, 910 Vance Avenue Memphis, TN 38126.
About the organizer
Since 1946...
...Girls Inc. of Memphis has provided girls ages 6 to 18 with quality programming that equips them for successful adulthood.  Our mission is to inspire all girls to be strong, smart and bold. We align our programs and outcome measurements to our mission:
Strong - healthy

Smart- educated
Bold- independent.

More than 1,000 hours of intentional outcome based programming is provided to girls annually through our center-based, community-based and in-school programs. 
Girls Inc. of Memphis' legacy of success is deep spanning 70 years and we are poised for growth to serve even more girls in the future.
Our Mission: Inspiring all girls to become strong, smart and bold.