Description
Interested in growing your start-up, learning about venture capital fundamentals, market strategy, and pitching in front of investors? Learn how to hone your entrepreneurial skills in new ways by reframing problems into opportunities with the Girls in Tech Singapore Startup Breakthroughs Bootcamp!
As part of our partnership with Facebook, this two-day bootcamp is perfect for anyone interested in gaining experience in entrepreneurship and innovation! Startup Breakthroughs is a critical program for anyone entering the market as a start-up entrepreneur in the tech industry and will make you an even more versatile and valuable professional.
Throughout the two days you will get to experience a hands-on intensive bootcamp to learn about market strategies including how products or services can fit into the current market. Working collaboratively with your peers, you'll get hands-on experience in tackling practical challenges presented to you through interactive exercises.
Your trainer(s) will be available after each day for you to ask any one-on-one questions you like — whether about the course content and exercises or about specific problems you face in your business and how to use the tools from this bootcamp to solve them.
*Each participant will need to be present for the full two days. We ask that you sign up only if you're available to attend the entire program due to the limited class size.
Agenda
Day One:
- Entrepreneurship & Innovation Mindset & Culture
- Venture Fundamentals
- Customer-Centric Products and Services
- Communications & Pitching, NABC Methodology
- Pitching, Sharing Ideas/Projects & Team Formation
- One-on-One Mentoring
Day Two:
- Business Models - How to Make Money
- Products & Services
- Venture Finance & Raising Money
- Pitching Ventures to Judging Panel
About the Instructor: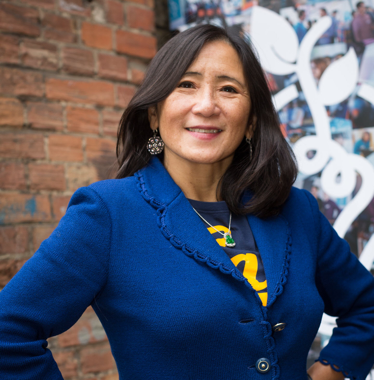 Gigi Wang runs a consulting firm, MG-Team, LLC, which delivers entrepreneurship and innovation programs, and services for international business development globally. She is also an Industry Fellow & Faculty at UC Berkeley Sutardja Center for Entrepreneurship where she teaches a start-up boot-camp and executive innovation programs. She advises and mentors dozens of start-ups from around the world. Clients have included SAP, Amsterdam Center for Entrepreneurship, Grupo Aguia Branca (Brazil), NATO, Ecole d' Ponts Business School, Japan External Trade Organization (JETRO), SRI International, Verizon Wireless, Lagardere and numerous universities and global incubators.
As an Internet pioneer in the 90's, she started up Pacific Internet in Singapore (IPO on NASDAQ in 1999) and launched the internationally-renowned TRUSTe Internet privacy program in 1996.
Gigi holds BS and MS degrees in Mechanical Engineering from Stanford University where she was President of the Tau Beta Pi Engineering Honor Society, and a MBA from the Haas School of Business at UC Berkeley.
Tags: #StartupBreakthroughs #GITBOOTCAMP
Disclaimer: No ticket sales will go to Facebook or *SCAPE - all ticket sales transactions are between Girls in Tech and the ticket holder.