Description
Join us as we kickoff our Girls in Tech PHX one-of-a-kind monthly mentorship event! Come meet like-minded women and tech enthusiasts in a relaxed setting to connect, network, inspire, and gain career-building relationships. This event is targeted to tech professionals, all genders welcome!
Who should attend: If you are passionate about advancing your career in tech and supporting women, this event is for YOU.
This event is strategically designed to promote mentorship by forming connections with one another that encourage professional and personal growth. Mentorship is not an everyday activity and includes a variety of expertise from industry specific to leadership to workplace politics. It is a support system you can call on when you need help, advice, or a new skill set.
It is hard to advance one's career in tech, but we want to shift that conversation and talk about how we can make it easier. We'll talk about:
- what you can do on any day, in life or at work, to make it easier for you and others
- how to promote positive change
- how to get involved
June Featured Mentor: Melissa Lamson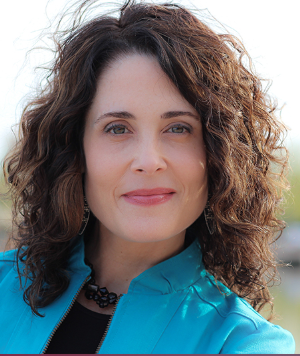 Melissa Lamson has 20+ years of experience as an author, speaker, facilitator and executive coach. She uses her extensive experience with tech companies to help companies, managers and leaders improve their skills, expand their business, and achieve real results. She has offered companies like Televerde, LinkedIn, SAP, and SpaceX the leadership tools and methods to build successful management and project teams. As a thought leader in her industry, Melissa's insight has been featured in the Financial Times, The Chicago Tribune, and Fast Company. She is also a regular columnist for Inc.com. Melissa has authored several books, including #WomenAdvance and The New Global Manager: Learning to Manage Well in a Complex Business Environment.
Melissa resides in Phoenix, Arizona.
Session Description:
McKinsey launched a recent study, finding that more women at the top influenced a company's financial performance positively. California just passed a law that companies cannot have an all male board. And today, many companies reap the many benefits of a diverse workforce. But, increasing the numbers of women in leadership isn't the only strategy. Women and men need to truly understand their diverse approaches to business and leverage them for successful day-to-day teamwork. Like diverse cultures, women and men are socially conditioned to think and communicate differently. This session will share the most up-to-date gender research and give practical ways that women can navigate diverse styles of communication. Participants will leave with concrete tactics and methods to make teamwork more efficient, they will learn how to ask for what they want more clearly and easier, and develop more empathy towards men.
Schedule of event:
5:30 pm: Registration and networking
6:00 pm: Short interview/presentation with influential leader in tech
6:35 pm: Breakout group conversation
7:00 pm: Wrap-up!