Girls in Tech: Fly Day & BBQ with DroneDeploy

Friday, May 5, 2017 from 3:30 PM to 9:00 PM (PDT)
Event Details
Fly Day with DroneDeploy & Girls in Tech SF
Please join us for an exclusive fly day with the DroneDeploy team where we will fly drones, make maps, and learn from industry leaders how drone mapping is driving job creation worldwide. After flying, we will return to DroneDeploy HQ for their traditional Friday BBQ where you'll get to network with their team and learn more about their job openings. 
Due to limited spacing, we require a reservation deposit of $20. This amount will be refunded to you when you check-in at the event. We will not accept refund requests on the day of the event.
Agenda:
3:30 pm - Meet at Berkeley Marina
3:30-4:00 pm - Intro to DroneDeploy
4:00-6:00 pm - Flying Drones with the Team
6:00-6:45 pm - Return to SF (Transportation will be provided.)
7:00-9:00 pm - BBQ at DroneDeploy HQ
About DroneDeploy:
DroneDeploy is the leading cloud software platform for commercial drones, making the power of aerial data more accessible and productive for everyone. Trusted by leading brands globally, DroneDeploy transforms the way businesses leverage data across industries, including agriculture, construction, mining and real estate. Simple by design and easy to use, DroneDeploy enables professional grade imagery and analysis, 3D modeling and more from any drone on any device. DroneDeploy users have mapped and analyzed over 10 million acres across 143 countries. DroneDeploy is located in the heart of San Francisco. To learn more visit http://www.dronedeploy.com and join the conversation on Twitter @DroneDeploy.
About the DroneDeploy Team: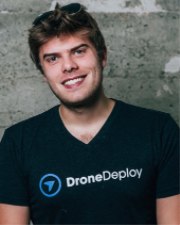 Jono Millin, Co-founder & CPO
Jono is a tech entrepreneur at heart. He previously cofounded Zoom2Work and AdvertEyes; the former addressed challenges of incomplete information and the latter tackled real-time image analysis. Jono completed his undergraduate degree in Computer Science, Information Systems, and Applied Maths at Rhodes University in South Africa. He then moved to the United Kingdom to obtain a Master's degree in Artificial Intelligence, and began a PhD in Machine Learning from the University of Edinburgh. He is a native of South Africa and loves solving difficult problems in research and business through the application of innovative technologies and methods. He is passionate about science, leveraging data to derive insights and automating solutions. When not playing with flying robots and computers, Jono can be found rock climbing or playing squash.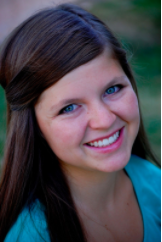 Sally French, Founder, TheDroneGirl.com

Sally first got interested in drones when she served as a photographer and producer at the Missouri School of Journalism's drone journalism program in its inaugural year. The first "drone journalism" she did was produce a video for Harvest Public Media in which footage from a drone documents a prairie fire. She has also spoken at South by Southwest (SXSW) and the Harvard Business School and Harvard John A. Paulson School of Engineering and Applied Sciences' "Engineering + Entrepreneurship Making Robotics Fly" event. Sally was also named one of Fortune Magazine's "4 top women shaping the drone industry.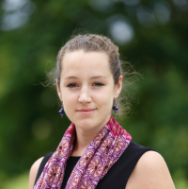 Jessie Mooberry, Technologist, Stanford Peace Innovation Lab

Jessie Mooberry is a technologist at Stanford University Peace Innovation Lab and a humanitarian UAV practitioner. She spent the last six months as COO of SwarmX, an enterprise drone solution ecosystem provider in SE Asia for top energy companies. Prior to that, she designed, built, and funded the first humanitarian cargo UAV nonprofit, Uplift Aeronautics, where she led fundraising, marketing, finance, and managed a team of fifty volunteers.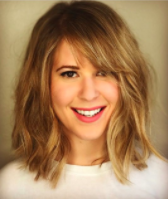 Samantha Salis, Sales Development & Philanthropy Director
Samantha is DroneDeploy's first Sales Development Representative and the Founder of DroneDeploy's Philanthropy Branch, called Flylanthropy. She is passionate about using DroneDeploy's people and software to solve real problems for nonprofits locally and internationally. She studied Psychology at UC Berkeley and is also a peer counselor for Exhale Pro Voice based in Oakland, CA.
Manu Sharma, Flight Product Manager
Manu currently works as a Product Manager for DroneDeploy flight app and App Marketplace. Previously, he founded Infinity Aerospace that built Ardulab, an open source science platform for conducting science experiments aboard International Space Station. He studied aerospace engineering at Stanford University and Embry-Riddle Aeronautical University.  He is also an avid private pilot.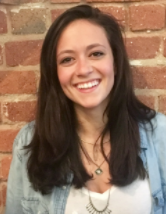 Athena Levitch, Sales Development

Athena is an Idaho native who has recently joined the Sales Development Team at DroneDeploy. Her childhood into early adulthood was largely spent volunteering and living around South America. While attending Cal Poly in San Luis Obispo, she became the Vice President of Talent Management for AIESEC, the world's largest student run non-profit. She is excited to educate local non-profits on the benefits of drones for the Bay Area.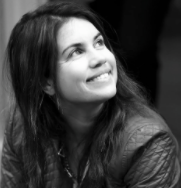 Kara Murphy, Part 107 Remote Pilot and Marketing Consultant

Kara is a Bay Area-based certified remote pilot, marketing consultant, and writer working with clients including Flying Robot international Film Festival, DroneDeploy, Wedding Drones, and ACE Hardware. She shares her drone-related wisdom in a bi-monthly column for Drone360 Magazine.
When & Where

Berkeley Marina
11 Spinnaker Way
Berkeley, CA 94710


Friday, May 5, 2017 from 3:30 PM to 9:00 PM (PDT)
Add to my calendar
Organizer
Girls in Tech (GIT) is a global non-profit focused on the engagement, education and empowerment of influential women in technology and entrepreneurship. We focus on the promotion, growth and success of entrepreneurial and innovative women in the technology space.