Girls in STEM Event 2018 for Students Grades 4-8
Description
THIS EVENT IS SOLD OUT / WAITING LIST FILLED TO CAPACITY
Thank you for your interest in the Girls in STEM Event. The response this year was overwhelming and we registered 240 girls and filled our waiting list within the first 48 hours. Please look for this event again next year as we strive to make it bigger and better each year!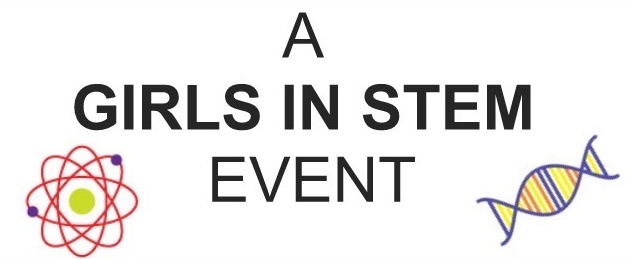 Free Event ! Join us for an exciting New York State Master Teacher sponsored Girls in STEM Event! Girls will attend two dynamic, hands on workshops of their choice and hear a keynote presentation by Dr.Kathleen Dunn from he SUNY Polytechnic College of Nanoscale Science and Engineering. Parents are welcome to stay with their child. Space is limited, so register early!
Workshop session descriptions:
Mathematical Art with Scratch: Use the free programming tool, Scratch, to make mathematically inspired art.
Saving Energy is a Bright Idea: What is watt? Learn about the history and development of lighting technology. Then compare and contrast four different types of commercially available light) in terms of their energy usage. Learn what this means in terms of energy efficiency and how you can take action at home to help reduce global pollution and carbon emissions!
Shrinky Dinks & STEM: Let's explore plastic that shrinks in the oven. We will decorate and use this plastic to make a key chain or jewelry.
Mathematical Magic Tricks: Algebra-dabra! Impress your friends and family with some mathematical magic tricks you'll learn how to perform during this fun-filled session!
The Science of Silly Putty: Students will learn basic concepts about polymers, how they are made, and where they are found in the body. Then they will make their own silly putty!
Jelly Bean Bonanza: Explore how your senses of sight and smell influence the flavors you taste. Allergy note: We will be tasting jelly beans, gum and fruit loop cereal in this session.
A-Mazing Race: Students will use building bricks to create their own mazes of different levels of difficulty. Students will then test their mazes, using marbles, to race to the finish!
Waves of Waste: What's your pollution solution? : Students will explore the effects of oil spills on animals and the environment and investigate oil spill clean-up methods through a simulated oil spill. They will also investigate how changing ocean temperatures are affecting fish populations.
Climates of the Past: Using Tree Rings, Ice Cores, and Fossils to Uncover Past Climates: You will become a climatologist in this workshop as you find and analyze clues about the past climate buried in ice cores and tree rings to provide us with information about temperature, precipitation, and more. These clues in the natural environment help us to not only understand past climates, but help us make educated future predictions.
Exploring Himmeli Sculptures: These fun-to-build and interesting geometric shapes are based on traditional ornaments from Finland.
Build a Microscope for a Smart Device: Build a lens attachment for a smartphone or tablet to magnify, photograph, and measure very small objects. Please bring a smartphone or tablet that has a camera.
Eggcellent Adventure: Have you ever wondered why you have to wear a bike helmet? Find out in this eggcellent adventure, as we design and build containers to protect raw eggs from a large fall.
Keynote Speaker Biography
Dr. Kathleen Dunn is Associate Professor in and Associate Head of the Nanoscience Constellation at SUNY Polytechnic Institute in Albany, NY. She received her Ph.D. in Materials Science from the University of Wisconsin-Madison, with a specialization in transmission electron microscopy, defect analysis, and strain engineering of III-N semiconductors. Since joining SUNY, her research has centered on the impact of defects on conductivity in nanoscale metals and alloys, oxides for resistive memory devices, and composite materials grown by electron beam-induced deposition. Prof. Dunn is active in several professional societies and their local affiliates, including the Microscopy Society of America, The Materials Research Society, and the Society of Women Engineers. In addition, Prof. Dunn participates in a number of outreach activities to increase the recruitment and retention of groups traditionally under-represented in science and engineering, including public speaking, hands-on demonstrations, and week-long "chip camp" events for middle- and high-school students.