Girls in STEM Event 2017 for Students Grades 4-8
Description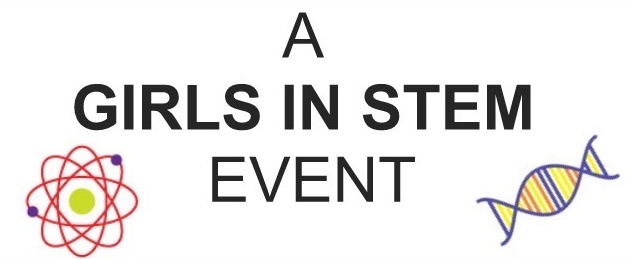 Free Event ! Join us for an exciting New York State Master Teacher sponsored Girls in STEM Event! Girls will attend two dynamic, hands on workshops of their choice and hear a presentation from Nathalia Holt, author of Rise of the Rocket Girls , while they have lunch. Parents are welcome to stay with their child. Space is limited.
Workshop session descriptions:
Math Based Card Tricks: Join a "mathemagician" to learn some math based card tricks to share with your friends and family.
Mathematical Art with Scratch: Use the free programming tool, Scratch, to make mathematically inspired art.
Create a Binary Code Necklace: Everything in a computer is based on numbers - specifically a binary code. Participants will use binary code to spell out their names to create a necklace made with beads.
Kitchen Investigators: What's in your kitchen cupboard? Many common household solutions contain acids and bases. Experiment with different acid-base indicators, such red cabbage juice. Why does a lemon taste sour? Come use a high tech probe and find out! Make a Letter! We will have some extra time to turn simple hot and cold water into letters using our special temperature probes! Who knew you could make an alphabet with temperature?
DodecaWHAT?: Haven't you always thought that bubbles were spherical? Ever wondered what the seed of a pomegranate looked like? Join us to learn about the dodecahedron. Using only equilateral triangles, you will fold and build a 3-dimensional dodecahedron of your very own!
Saving Energy is a Bright Idea: What is watt? Learn about the history and development of lighting technology. Then compare and contrast four different types of commercially available light) in terms of their energy usage. Learn what this means in terms of energy efficiency and how you can take action at home to help reduce global pollution and carbon emissions!
High Tech Fashion: What do you get when you combine fashion and electronics? Fun and functional clothing and accessories! Soft circuits are electronic circuits that use conductive thread instead of wire. With this type of circuit you can make wearable designs that light up any runway.
#SOMAth :Transform 1 wooden cube into a dinosaur, snake, couch, bridge and more!
What's the Buzz about Bees? What is inside a honeybee hive? How do honeybees survive the cold winters? How much of the food that you eat is pollinated by honeybees? Why do we call a beehive a "super organism"?How are africanized bees helping our bees in the US? Come learn about honeybees and the fascinating life inside the hive.
Mars, Meteorology, Oh My! Join us for an exciting journey on as we explore Mars' surface. Compare similar features on earth's surface to Mars' surfaces. Continuing our STEM exploration, the second part of this session you will be able to uncover the science in predicting a weathering forecast. Become a young meteorologist and challenge yourself to forecast the weather for the week.