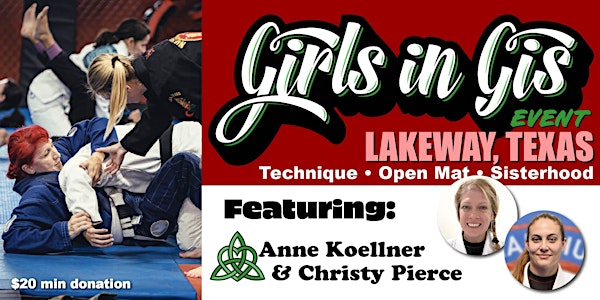 Girls in Gis Texas-Lakeway Event
A Brazilian Jiu Jitsu event for women and girls taught by some of the best women in the sport. No experience required.
When and where
Location
Gracie Barra Lakeway 2303 Ranch Road 620 S #170 Lakeway, TX 78734
About this event
Are you ready for some great Jiu Jitsu? because we are!
Girls in Gis is a community of women and girls in Brazilian Jiu-Jitsu that come together through donation based training events which are hosted, instructed, and attended only by women and girls. It's our time to come together and take over the mats! Women and girls of all ages and skill levels are welcome to attend from any academy affiliation. We welcome beginners and don't require any experience. Our events are designed for 100% participation. However, we do allow parents or chaperone to accompany underage participants as spectators.
Our events are donation based in order to provide equal opportunity to everyone. Your donations provide paid teaching opportunities for our guest instructor(s) and help to expand and make Girls in Gis programs such as our events, our leadership program and instructional training programs and our scholarships possible. If you are not able to make a donation please contact us and we will work with you so that you are able to participate.
You can also purchase a GIG t-shirt, patches and more GIG merchandise with your donation. All orders can be picked up during the event.  
GIG Texas-Lakeway Guest instructors: Anne Koellner & Christy Pierce
Anne Koellner is a brown belt and instructor at Gracie Barra Lakeway. She has trained Jiu Jitsu since Jan 2013 when she started as a New Years resolution and challenge from her personal trainer. Anne began her Jiu Jitsu journey at GB South Austin and received her blue, purple, and brown belts from Professor Alexandre "Dande" Santos. She made the move to GB Lakeway in 2020 and trains under Professor Ricardo Castenada.
Anne is a mother of four older children and is an active volunteer through Austin Pets Alive. She has benefited from Jiu Jitsu being a constant in her life for almost 10 years. She is passionate about Jiu Jitsu and the numerous ways it empowers those who step on the mats. As a coach, she loves watching people progress with the sport, and can not imagine her life without it.
Professor Christy Pierce began training Brazilian Jiu Jitsu 10 years ago with Gracie Barra. Prior to that her and her husband trained MMA for five years at a gym they owned, RuFFhouse MMA, in west Texas She is currently the head instructor and co-owner (with her husband) of Gracie Barra Bastrop. She received her bluebelt under Professor Gabriel Martins. She received her purple belt, brown belt, and is first female blackbelt from GB South Austin under Professor Alexandre Santos "Dande".
She says when first introduced to BJJ she absolutely did not want to try it. She didn't want to roll around on the ground with strangers. It took her several try's to be ok with being not good at something. It wasn't until after she started thinking about BJJ as a self defense against an attacker that she really started to fall in love with the art. Her passion is teaching others BJJ but especially women.
"Everyone should train Jiu Jitsu, but I'm a strong believer that Jiu Jitsu is the top art for women to train as a self defense."
COST: $20 Min Donation. All Donations Welcome.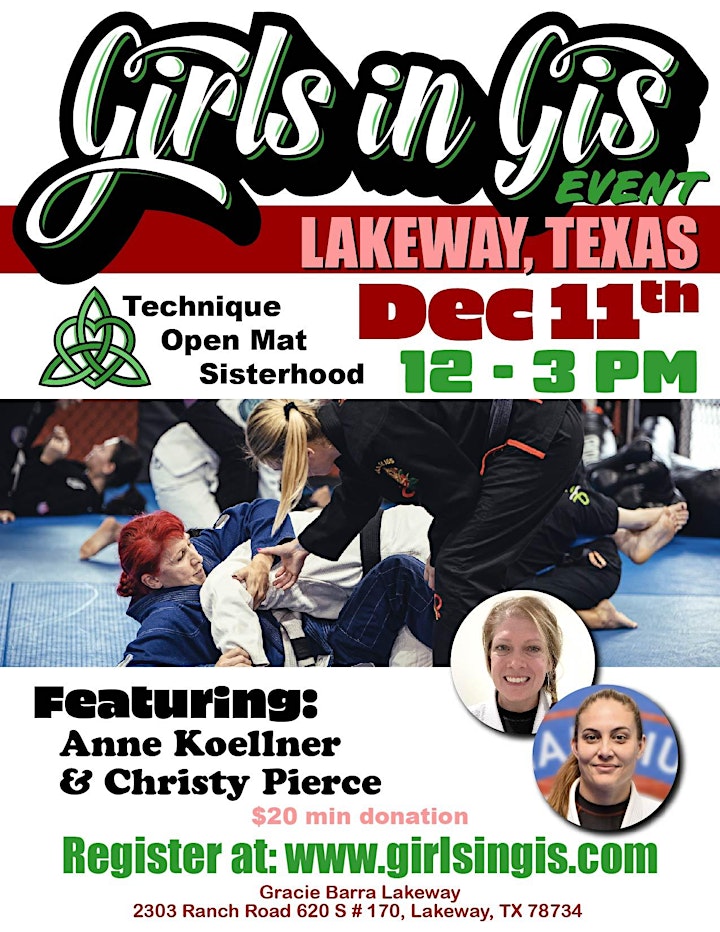 We are closely monitoring the COVID19 ordinances and regulations. This event maybe subject to rescheduling or policy changes at anytime. If you are feeling sick or have any symptoms please stay home. Masks are encouraged & temperature checks will be required to participate at this event. Feel free to contact us with any questions or concerns.
ALL PARTICIPANTS MUST REGISTER ONLINE. ONLINE REGISTRATION WILL BE CLOSED 12/11/22 at 11:30 AM OR ONCE WE REACH CAPACITY. WALK INS WILL NOT BE ALLOWED ONCE CAPACITY IS REACHED. 
Tickets are non-refundable, non-transferable and all sales are final.  Doors open at 11:30 am. Please arrive early to change and get ready or come ready so we may start on time at 12:00 pm.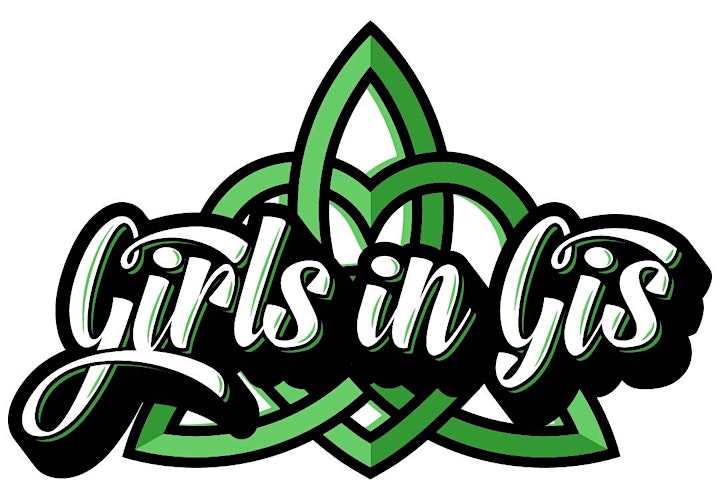 For more info find us online: