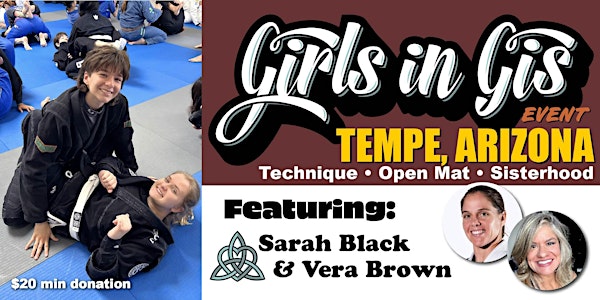 Girls in Gis Arizona-Tempe Event
A Brazilian Jiu Jitsu event for women and girls taught by some of the best women in the sport. No experience required.
When and where
Location
GD Jiu Jitsu Academy 1848 e university d ste 108 Tempe, AZ 85288
About this event
Are you ready for some great Jiu Jitsu? because we are!
Girls in Gis is a community of women and girls in Brazilian Jiu-Jitsu that come together through donation based training events which are hosted, instructed, and attended only by women and girls. It's our time to come together and take over the mats! Women and girls of all ages and skill levels are welcome to attend from any academy affiliation. We welcome beginners and don't require any experience. Our events are designed for 100% participation. However, we do allow parents or chaperone to accompany underage participants as spectators.
Our events are donation based in order to provide equal opportunity to everyone. Your donations provide paid teaching opportunities for our guest instructor(s) and help to expand and make Girls in Gis programs such as our events, our leadership program and instructional training programs and our scholarships possible. If you are not able to make a donation please contact us and we will work with you so that you are able to participate.
You can also purchase a GIG t-shirt, patches and more GIG merchandise with your donation. All orders can be picked up during the event.  
GIG Arizona-Tempe Guest instructors: Sarah Black & Vera Brown
Sarah is a decorated Judo and Brazilian Jiu-Jitsu black belt competitor. She has been competing and practicing martial arts for over 17 years.She holds Judo rank of Nidan (second degree black) awarded by Olympic Silver Medalist, Jason Morris, in 2010.
She is a Brazilian Jiu-Jitsu Black belt under Gustavo Dantas (André Pederneiras) in 2015 and currently is a 2nd degree Brazilian Jiu-Jitsu Black Belt under Marcio Andre. She has over 10 years of coaching experience and has been the head kid's and women's coach since 2015.
In 2016 Sarah ranked 7th in the World for IBJJF black belt adult female competitors. She is a 6 x IBJJF Adult and Master's World champion and a 3 x IBJJF Nationals Gi and No-Gi champion.
Vera Brown is a dentist who sustained a neck injury while practicing general dentistry and found jiu jitsu after selling her private practice and focusing on TMJ and headaches. She has been training for 13 years and what prompted her to start jiu jitsu was the process of going through a divorce. She wanted to leave the boredom of going to the gym and breakup old routines.
She is a brown belt under Gustavo Dantas in Tempe, AZ and has won two master world championships, one in gi and one in no gi. She has struggled with anxiety with competing and her goal was to push past her anxiety and let herself perform rather than being nice and holding back.
As many people say, that jiu jitsu saved their life, truly she has felt that going through a divorce, loss of her practice and another messy breakup, that jiu jitsu saved her emotionally and physically.
COST: $20 Min Donation. All Donations Welcome.
We are closely monitoring the COVID19 ordinances and regulations. This event maybe subject to rescheduling or policy changes at anytime. If you are feeling sick or have any symptoms please stay home. Masks are encouraged & temperature checks will be required to participate at this event. Feel free to contact us with any questions or concerns.
ALL PARTICIPANTS MUST REGISTER ONLINE. ONLINE REGISTRATION WILL BE CLOSED 10/23/22 at 10:30 AM OR ONCE WE REACH CAPACITY. WALK INS WILL NOT BE ALLOWED ONCE CAPACITY IS REACHED. 
Tickets are non-refundable, non-transferable and all sales are final.  Doors open at 10:30 am. Please arrive early to change and get ready or come ready so we may start on time at 11:00 am.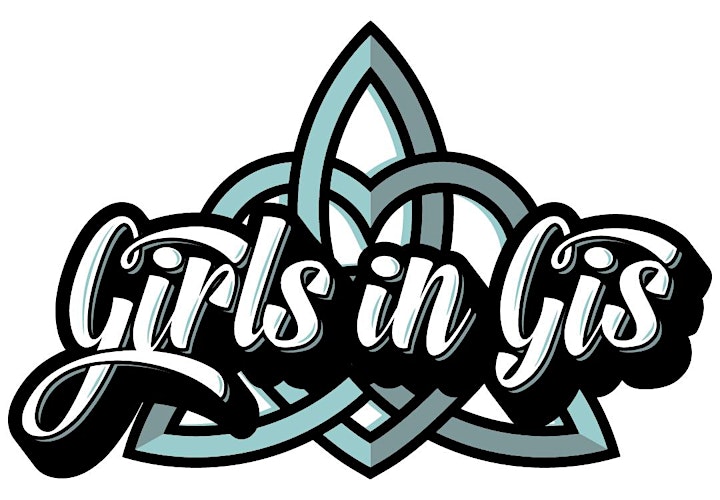 For more info find us online: