Returning in person this year is the Women in Aviation Cleveland Chapter Girls in Aviation Day!
About this event
This annual celebration of sparking young women interested in aviation is shared on this day throughout over140 chapters worldwide of Women in Aviation International (WAI). The WAI Cleveland Chapter will introduce professional women who work in aviation as pilots, ATC Controllers, NASA engineers and more. Some featured attractions in past events have been flight simulator rides, aviation panel speakers and exploring the flight deck of charter jets! The event cost covers a backpack of supplies, snacks and a Girls in Aviation Day bracelet!
Check us out at wai.cleveland.org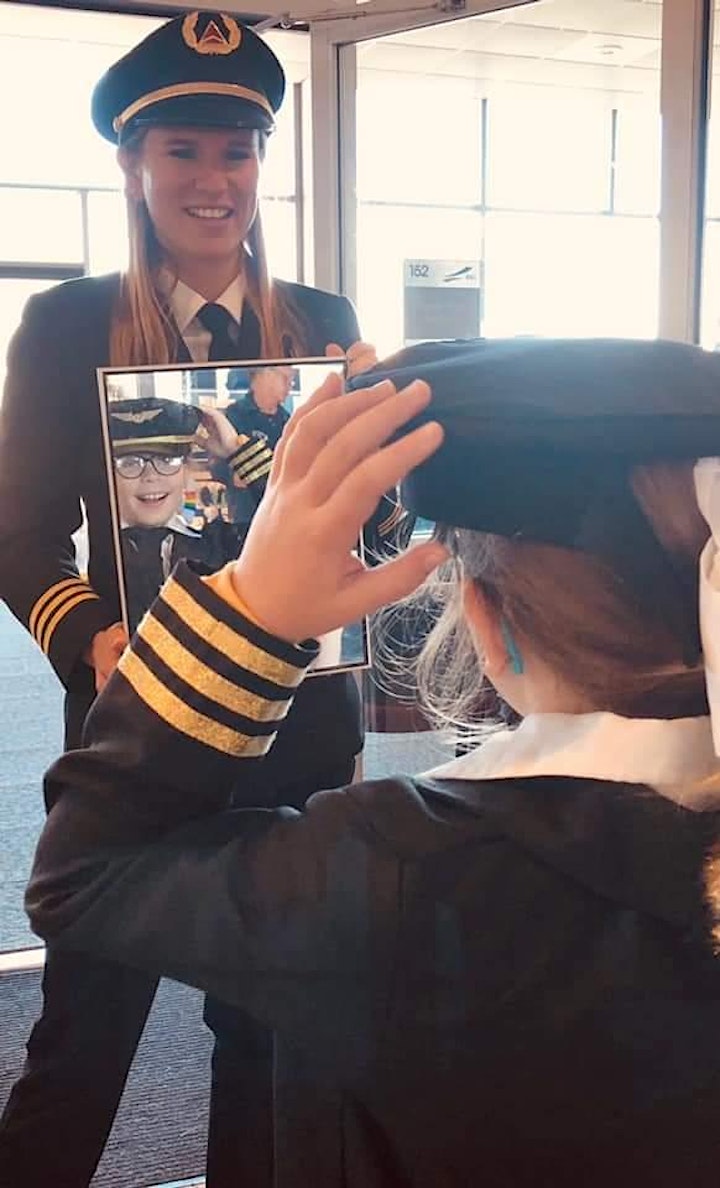 This event is geared for girls 5th grade and older.
Parking fee: $6
Organizer of Girls in Aviation Day CLE
Welcome to Women in Aviation, Cleveland Chapter! We are a chapter of Women in Aviation International, dedicated to the encouragement and advancement of women in all aviation career fields and interests. Our diverse membership includes astronauts, corporate pilots, maintenance technicians, air traffic controllers, business owners, educators, journalists, flight attendants, high school and university students, air show performers, airport managers and many others.
WAI-CLE was first established in 2013, and our goals are to provide mentorship, outreach, and  support to women in aviation, while promoting the aviation industry as a whole. All women and men are encouraged to join us and share in our interest of all things aviation. Each year our fundraising events help us to award scholarships to qualified applicants. These scholarships are open to both men and women, and provide financial assistance for tuition and/or training costs for any aviation related field. We encourage new members to join our organization, and we invite you to check out our website at www.waicleveland.org!