Description
Girls Impact the World Film Festival provides a compelling platform for young filmmakers to spotlight critical issues facing women and girls everywhere. Our unique film festival includes inspiring film screenings from various genres, thought-provoking panel discussions and awards that celebrate emerging young filmmakers from around the globe.
Join us for a virtual event on April 18, 2020 from 8 PM to 10 PM (CST) which will include film screenings, presentations and awards you won't want to miss!
More details soon!
Sponsors & Speakers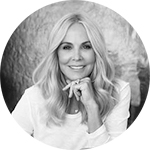 Eloise DeJoria
Girls Impact the World Film Festival
Presenting Sponsor
Many thanks to our GITWFF 2020 presenting sponsor Eloise DeJoria. In addition to being the spokesmodel for Paul Mitchell, Eloise uses her time and talents to help people lead healthy, fulfilled lives. She focuses her efforts on recovery programs, the arts, and promoting the rights and well-being of women and girls.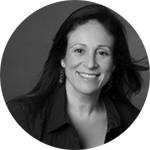 Elizabeth Avellán
is co-owner and vice president of Troublemaker Studios and president of EYA Productions. In addition to producing family genre films that have collectively grossed over a billion dollars, she has played a primary role in developing Austin, Texas, as a thriving film community.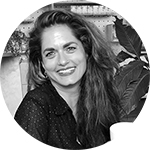 Nioma Narissa Sadler
is co-owner of Traditional Medicinals and founder of WomenServe, which improves the lives of marginalized women and girls around the world. While listening to the stories of women and girls in these communities, Sadler began to document their hardships through filmmaking in an effort to create opportunities.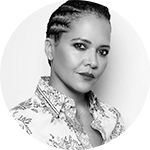 Cristina Mancini Jones
As Salesforce's Senior Vice President of Customer Marketing, Brand Sponsorships, and C-Suite Engagement, Cristina Jones is humanizing the conversation around technology. Cristina joined Salesforce in January 2018 from 20th Century Fox, where she held senior roles in marketing, technology and franchise distribution. She led Fox's Technology & Creative Strategy group where she focused on user behavior research, exploring how technology can help deepen connections between audiences and storytellers.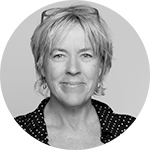 Sarah Green
Oscar- and Emmy-nominated producer Sarah Green is known for working with auteur writer/directors as Jeff Nichols, Terrence Malick, Julie Taymor, Karyn Kusama, John Sayles, and Ramin Bahrani. Notable productions include Malick's THE TREE OF LIFE, which won the Palme d'Or at the Cannes Film Festival and was nominated for Best Picture at the 2012 Academy Awards, Nichols' MUD, which was the highest-grossing independent release during the summer of 2013, Taymor's Oscar-winning FRIDA in 2003, and Bahrani's FAHRENHEIT 451, which was nominated for the Best Television Movie Emmy, and won Green the PGA Award for Outstanding Producer of Streamed or Televised Motion Pictures.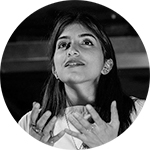 Halimah Tariq
Lawyer and aspiring documentary filmmaker Halimah Tariq's short film Scarred Reality focuses on the devastating effects of acid attacks on women in Pakistan—and shows how survivors are rebuilding their lives. Her latest film, Fatima, which exposes the working conditions of female brickmakers in the kilns around Lahore, won the 2018 Green IS Environmental Film Award at the Girls Impact the World Film Festival. The film also sparked ConnectHER to launch a fundraising project to buy an ambulance to attend to the brickmakers' critical health needs.
Detailed Event Program & More Speakers Coming Soon!