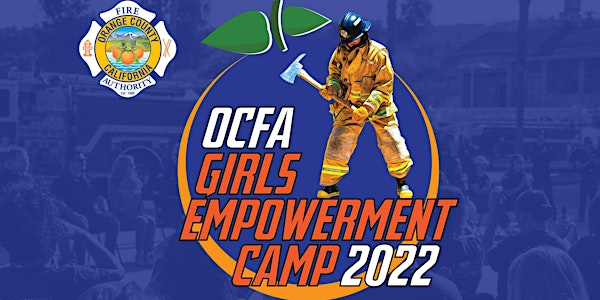 Girls Empowerment Camp (GEC)
Girls Empowerment Camp (GEC) is a free two-day camp open to teens ages 14-18 that introduces them to the fire service!
When and where
Location
1 Fire Authority 1 Fire Authority Irvine, CA 92602
About this event
This event provides campers with a realistic, hands-on overview of firefighting. The camp exposes the teens to all aspects of a fire service career beginning with requirements. The program also empowers campers with life skills and professional guidance that encourages them to pursue a career in public safety. The camp is being held at the Orange County Fire Authority (OCFA) Training Center.
The free 2-day camp will feature hands-on stations for the campers to gain familiarity and experience with fire service functions. The activity stations will include but are not limited to: Ropes and Knots, CPR/First Aid, Ladder Climb, Confidence Course, and Hose Handling.
Visit www.joinOCFA.org/GEC for additional information.