Girls Day Out 2013

Saturday, November 2, 2013 from 11:00 AM to 4:30 PM (EDT)
Event Details
Saturday, November 2, gather your girlfriends, sisters, mothers and colleagues for a day of pampering for your mind, body and soul at Girls' Day Out. Join us to celebrate the vibrancy of good health, your relationships and the women you love.
We'll kick off the day with a keynote luncheon featuring author and speaker Beth Cabrera, Ph.D., who will show how positive psychology can be used to empower you to live your authentic and meaningful life!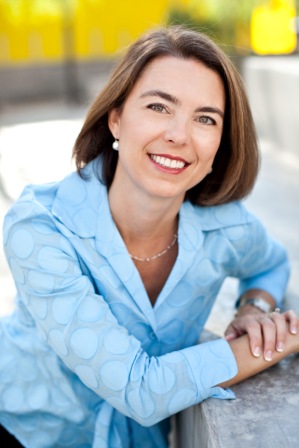 The rest of the afternoon will be filled with free health screenings, breakout sessions on a variety of lifestyle and wellness topics, shopping and, of course, fabulous swag bags. And the day will close with a signature pink toast to our health.
Breakout Session Topics:
You will be asked to select one breakout session to attend each hour. You will have the opportunity to attend three sessions in total. These are in addition to our keynote luncheon and closing toast to wellness.

1:15 PM (choose one of the following three sessions for this time frame)

29 is overrated 
As the 30-somethings approach, where does the world think you should be in life? Does it really matter? Pick up a few tips that will assist you in your financial planning goals with an expert on all things financial. In addition, enjoy a conversation with a physician about how your body is continuing to develop as you may be considering children, upping your exercise routine or NOT!

Nobody Bothers ME!
Self defense is important for your body and your health. Learn to be aware of your surroundings and participate in a hands-on demonstration about protecting yourself in a compromising situation. Plus, join us in a discussion on how to build your defenses against common and not so common diseases.
Is Sitting the New Smoking?
Studies have found that we are sitting more and more. Whether at the desk for work, on the couch to relax, in the car with traffic…we need to get up and move! Join in this fun interactive discussion with a fitness professional and our physiatrist about how you can add more activity to your day and the importance of keeping your bones in motion for better health.
2:15 PM (choose one of the following three sessions for this time frame)

39 can be liberating 
As 40-something approaches, what has life taught you about being a grown up? Enjoy an interactive discussion with an expert financial planner about how to catch up on that retirement fund, how much you should really be saving and will college for the kids be THAT expensive? Also, pick up a few tips from the good doctor about how your body is continuing to change and what your health future looks like in your 40's and 50's.

The Girls deserve BETTER!
Ever wonder if your favorite bra needs to be retired or if you are wearing the right bra for the right activity or outfit? Catch a few pointers from our bra fitting experts on what bra to wear, how your bra should fit your body, and when should you retire your favorite! In addition, come learn about the latest in breast health advances.

OMG...What Phase is this?
Get some answers to your questions about the behavior of your kid(s) from 0 – teen years. Gather info from a childhood development specialist on what various behaviors may mean and how to manage children at each stage of development. Plus, learn what doctor the kids should be seeing at various stages of development? Our specialist will explain the difference between pediatricians/general medicine doctors/OBGYNs and when to upgrade the kids to the next doctor.

3:15 PM (choose one of the following three sessions for this time frame)
59…Should I Be Relaxing? 
As the 60-somethings approach, what now…because you know life is just beginning! Enjoy an interactive discussion with a financial expert about how to spend the money you've saved and what you can do if you really wish you had just a little bit more! Also, pick up a few tips from the good doctor about how to stay active and healthy as your move into those "it's time to live!" years.

SKIN –How to Make it Look Good
Ever wonder if you've been applying that eye liner correctly? Well wonder no more! Join in the fun with our expert beauty applicators as they share with you the new make-up trends and application tricks of the day. Our dermatologist will offer tips on skin maintenance, anti-aging remedies, the science behind what causes age spots, pimples, and wrinkles, and how to manage and prevent them by using products with the right ingredients.

The Basics
Grab your pink tool box, because we can do it ourselves ladies! Learn how easy it is to make quick repairs around the house like fixing a leaky toilet, dripping faucet, basic wall repairs, etc. from our handy-girl! Also, not sure how to fix those bumps or bruises on the kids? Pick up a few basic first-aid tips for the scrapes and bruises, hits to the head and twisted ankles as well as when you should rush to the emergency room.
When & Where

Westfields Marriott
14750 Conference Center Dr
Chantilly, VA 20151


Saturday, November 2, 2013 from 11:00 AM to 4:30 PM (EDT)
Add to my calendar