Girls Conference Orange County 2017

Saturday, March 11, 2017 from 9:00 AM to 4:00 PM (PST)
Event Details

Girls Conference Orange County 2017
"Girls in the (White) House!"
Join Girls Inc. of Orange County and UC Irvine's CARE office for the 5th Annual Girls Conference Orange County! Be a part of this experience as we inspire girls to become great leaders of today and tomorrow! The conference features workshops focused on encouraging, empowering and supporting girls in their journey to becoming strong, smart and bold women.
Girls' workshops will focus on STEM, college and career readiness, leadership, life skills, healthy relationships and building self-confidence. Parents/guardians/mentors will network and attend workshops on understanding their teens and developing tools for empowering girls to reach their fullest potential.  
---
 Details:
Girls in grades 6th-12th and parents/guardians/mentors

$30 per person

Lunch is included

Space is limited! Purchase tickets today!
If you wish to pay by check, please choose Show other payments options, which displays Pay Offline. After selecting Pay Offline, continue with your registration and complete your order with choosing Pay By Check (mailing address will be displayed on form).
---
Keynote Speakers: Women of the White House!
Ruthe Farmer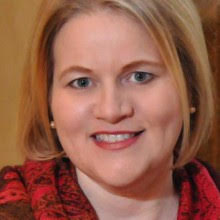 Ruthe Farmer has focused her efforts on diversity and inclusion in technology and engineering since 2001. She most recently served as Senior Policy Advisor for Tech Inclusion at the White House Office of Science and Technology Policy focusing on President Obama's call to action for Computer Science for All and other tech related initiatives.
Over the course of her career, Ms. Farmer has successfully launched and scaled up multiple national programs including Intel Design & Discovery, LEGO Robotics for Girl Scouts, NCWIT Aspirations in Computing, the TECHNOLOchicas campaign for Latinas in technology, the AspireIT computing outreach program, and more.
She served as the 2012 Chair of Computer Science Education Week, was named a White House Champion of Change for Technology Inclusion in 2013, received the Anita Borg Institute Award for Social Impact in 2014, and the Education UK Alumni Award for Social Impact in 2015.
She has been a guest contributor for TechCrunch and the Shriver Report, and has been featured in Forbes and TechRepublic for her work. Ruthe holds a BA from Lewis & Clark College and an MBA in Social Entrepreneurship from the Oxford University's Said Business School and is passionate about integrating innovative business strategies into social change efforts
ManAr Waheed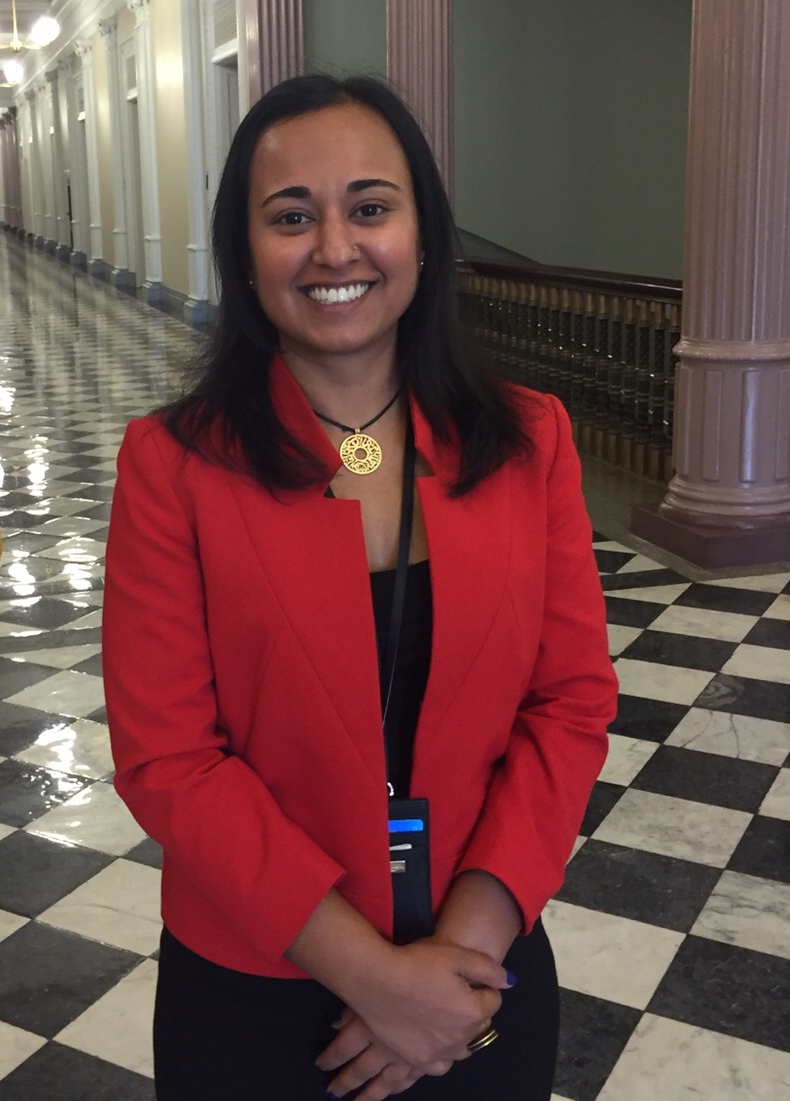 Manar Waheed is the Former Deputy Policy Director for Immigration at the White House Domestic Policy Council.  She assisted with the development of the President's strategy for building a 21st century immigration system which included addressing anti-immigrant and –refugee sentiment and protecting the rights of all people against discrimination, harassment, and hate attacks.
Prior to the White House, Manar engaged in policy work around immigration, profiling, hate violence, and gender equity as the Policy Director at South Asian Americans Leading Together (SAALT).  Previously, she worked with Legal Services of New York City where she provided direct services to domestic violence survivors who were primarily from immigrant communities. Manar has co-taught a seminar on domestic violence and legal intervention, which included the impact of media on violence at Wagner College.
From 2009 to 2012, she served on the board of the Muslim Bar Association of New York. Manar also worked with the National Clearinghouse for the Defense of Battered Women, where she provided technical assistance on cases in which battered women were charged with crimes and participated in national trainings focusing on domestic violence in immigrant communities.  Manar received her J.D. from Brooklyn Law School in June of 2004 and her B.A. from Wellesley College in 1999. 
 Honorable Mention
Tilly Levine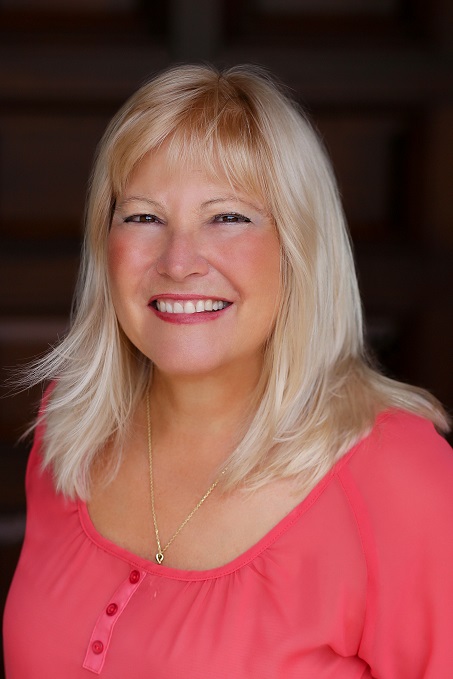 For this years conference, we will be honoring Tilly Levine!
In 1982, Tilly Levine co-founded Tillys, a leading specialty retailer in the action sports industry, selling clothing, shoes, and accessories. Tilly Levine has over 30 years of experience in the retail industry, serving as Vice President of Vendor Relations since its inception.
As a key driver of the company's philanthropic efforts, Tilly has been committed to helping disadvantaged children and teens for many years through the Tillys Charity Golf Tournament benefiting organizations such as Boys and Girls Town, Boys & Girls Club, Casa Youth Shelter, and Big Brothers Big Sisters. In 2005, Tillys founded two Tillys Baby Homes in Trabuco Canyon as a result of her efforts. This program uses an innovative approach to maintain family unity for newborns and infants who are removed from their home.
Recognizing a need for life skills that build confidence, inspire compassion and create lasting changes in the lives of young people, Tilly founded Tilly's Life Center (TLC) in 2012. TLC programs are currently empowering teens in high schools, as well as through organizations such as CHOC Hospital, Central Juvenile Hall, Operation Progress, El Viento, Big Brothers Big Sisters, Boys & Girls Club and more. It is Tilly's dream to see all teens across the nation benefit from the life skills gained through TLC.
In her free time, Tilly enjoys life to the fullest. Her passions include golfing, hiking, snowboarding, traveling, and spending time with her family.
---
Workshop Descriptions 
On the order form, participants should choose the workshops of their choice. Limited capacity per workshop, so please register as soon as possible: 
Junior High Girls:
Be Your Own Hero
Pow! Bam! Thwack! We've all wanted to be a superhero at some point, right? Well now you can! In this session you'll learn about the effects of bullying and what you can do if you see it happening. Girls will leave knowing that they already have the power to stand up for themselves and others.
Light Up Your Future
You have great ideas that could light up the world but without an assertive voice behind those words your message might go unheard. In this session you'll learn what it takes to speak assertively. Then through a STEM activity, you'll see your words and ideas literally light up before your eyes!
Discover Your Potential (Energy)!
Girls have the potential to do anything they want. In this session, learn how to harness your own potential energy to make a marshmallow throwing catapult to help you launch your goals into the future.
Healthy Relationships and You
If it is with your best friend, family member, or romantic interest healthy relationships are a must! With this workshop we will discuss any red flags of unhealthy relationships, what makes a healthy relationship and how to communicate your personal boundaries.
Tilly's Life Center : I Am My Social Media Footprint
What does your social media footprint look like? Have you left a trail of negative imprints behind you? Every decision you make creates what will happen next! This generates either a neutral, negative or positive effect. When making poor choices concerning social media, you are unable to erase those impulsive decisions, and left with the consequences. Through a series of exercises, you will explore practices that will support your social media use in a way that will best benefit you and create positive results allowing you to leave a positive imprint every step of the way! 
High School Girls:
Sheroes Unite!
What does it mean to be an "activist" and how can girls feel empowered to make change in their own communities? In this session, girls will learn about female activists and explore challenges that relate to their lives (bullying, social media, the environment, etc.) and will develop a Creative Response to educate others about their topic.
Power Panel!
What if you could meet a successful, powerful woman who is a leader in her field? What if she was your mentor?  What could you accomplish if you were charged up by the power of a great mentor? Get energized in this fast-paced, small group mentorship session! You'll leave this session turbo-charged and ready to go take on the world after meeting and interacting with several successful, female leaders.
Independent Women: Ballin' on a Budget
No one wants to be that broke college student! What can you do to make sure you're financially prepared for college and beyond?  You don't have to go through school eating instant ramen and borrowing your roommates Netflix account.  Want to be ballin' on a budget? This workshop will show you some tricks and strategies on how to budget money and to start thinking about building credit so that you can be financially independent!
Artists of the Future
Do you want to build a robot? Of course you do!  What about a robot that can paint or draw to take your art to another level? In this workshop, you will build your own personal art machine. See how creative you can be in your design so that your robot can make art work as unique as you are.
Love Shouldn't Hurt
Have you started dating or know someone who has? If you are interested in learning about healthy relationships and how to set personal boundaries, this workshop is for you! Join us to learn how to communicate your boundaries, understand the roles of gender norms and how to help an affected friend.
UCI Right to Know: Cultural Culprits
Ever catch yourself singing along to your favorite songs and realize that the lyrics are offensive or degrading? Are you sick of getting cat-called and hit on by strangers? In this workshop we will navigate through current cultural trends including advertisements, songs, TV shows and even the slang we use, while exploring how you can stay empowered and true to yourself.
All Girls:
Health Activities
Art
Dance: Hip- Hip
Dance: Hula
Self-Defense
Poetry
Yoga 
*Each workshop is tailored to be age appropriate and relevant. Some workshops may be subject to change. You will be notified if changes should occur.
Parents/Guardians/Mentors:
Helping Our Daughters Navigate Their Roads to Success
by Adriana Flores, Assistant Principal at McPherson Magnet School in Orange Unified School District
"People almost never change without first feeling understood." - Douglas Stone
This workshop will cover various topics and host discussions mirroring what your daughters will be learning about on this day. Topics will include positive body image, social media, embracing their individuality and keys to success just to name a few. Strategies will also be provided to help navigate the eventual tough conversations necessary for your daughters success. The goal is to help parents gain a clearer perspective about their daughter's ever evolving world and how to offer the support they need to be successful women!
Positive Parenting Strategies to Motivate Your Teen
by Munira Ezzeldine, MS, MFT, College Planning Counselor at My Private College Counslor & PA College
Most teens don't lack motivation to do what they want to do, like: text, watch videos, shop, party, etc. How can parents motivate their teens to achieve their academic goals? This workshop will discuss the foundation for a connected parent-child relationship based on Positive Discipline and the four key ways parents can motivate and support their teens' academic and social growth. 
---
Special Thanks to our Sponsors:
UCI Women's Empowerment Initiative
The Women's Empowerment Initiative is dedicated to the empowerment of the next generation of women leaders across the spectrum of activities in global society where they can increase their scope of influence, make distinctive contributions and take control over those factors within their realm of influence. Visit us at http://studentaffairs.uci.edu/wei/
Arbonne Charitable Foundation
The Arbonne Charitable Foundation's mission is to provide support for programs and opportunities that promote the development of confidence and self-esteem in teenage girls and boys. Learn more at: http://www.arbonnefoundation.org/en-US/
Nordstrom Cares
We work hard to be a company our employees and our customers can be proud of. For us, that means doing our best to support the many people and communities we serve. It also means respecting the environment by reducing our impact and conserving resources where we can. We strive to make people feel good and show that Nordstrom is a company that cares. For more information, visit: http://shop.nordstrom.com/c/nordstrom-cares
Tilly's Life Center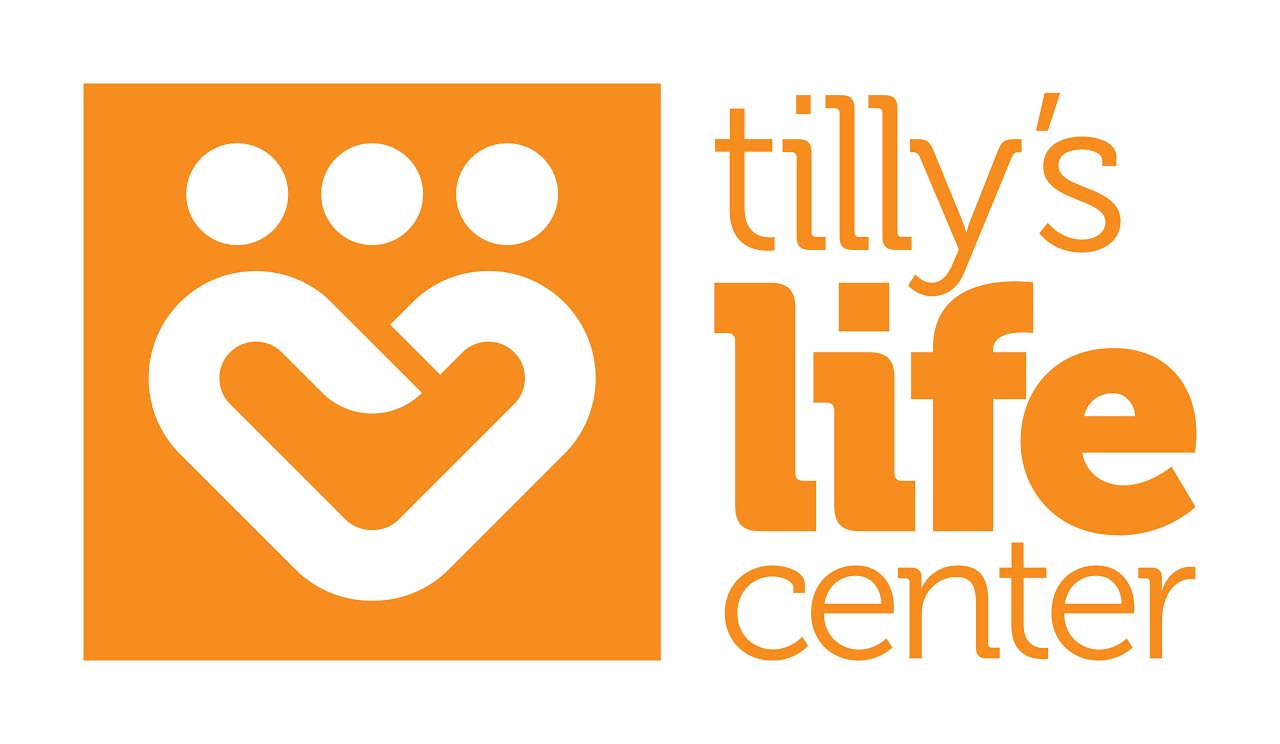 Tilly's Life Center (TLC) is a nonprofit charitable foundation aimed at empowering all teens with a positive mindset and enabling them to effectively cope with crisis, adversity and tough decisions. TLC's mission is to inspire today's youth to reach their full potential as productive, kind, happy, and responsible individuals. Learn more at: https://tillyslifecenter.org/ 

Orange County Department of Education
Orange County Department of Education's vision is that "Orange County students will lead the nation in college and career readiness and success."​OCDE play a supportive role in the fulfillment of this vision in collaboration with educators at all levels of student development, ​from early childhood through higher education, and in partnership with families, businesses, and community organizations. OCDE believe that to lead the nation in college and career readiness and success is a high ambition, but within the reach of Orange County students.. Learn more at: http://www.ocde.us/Pages/Home.aspx/ 
Whole Foods Market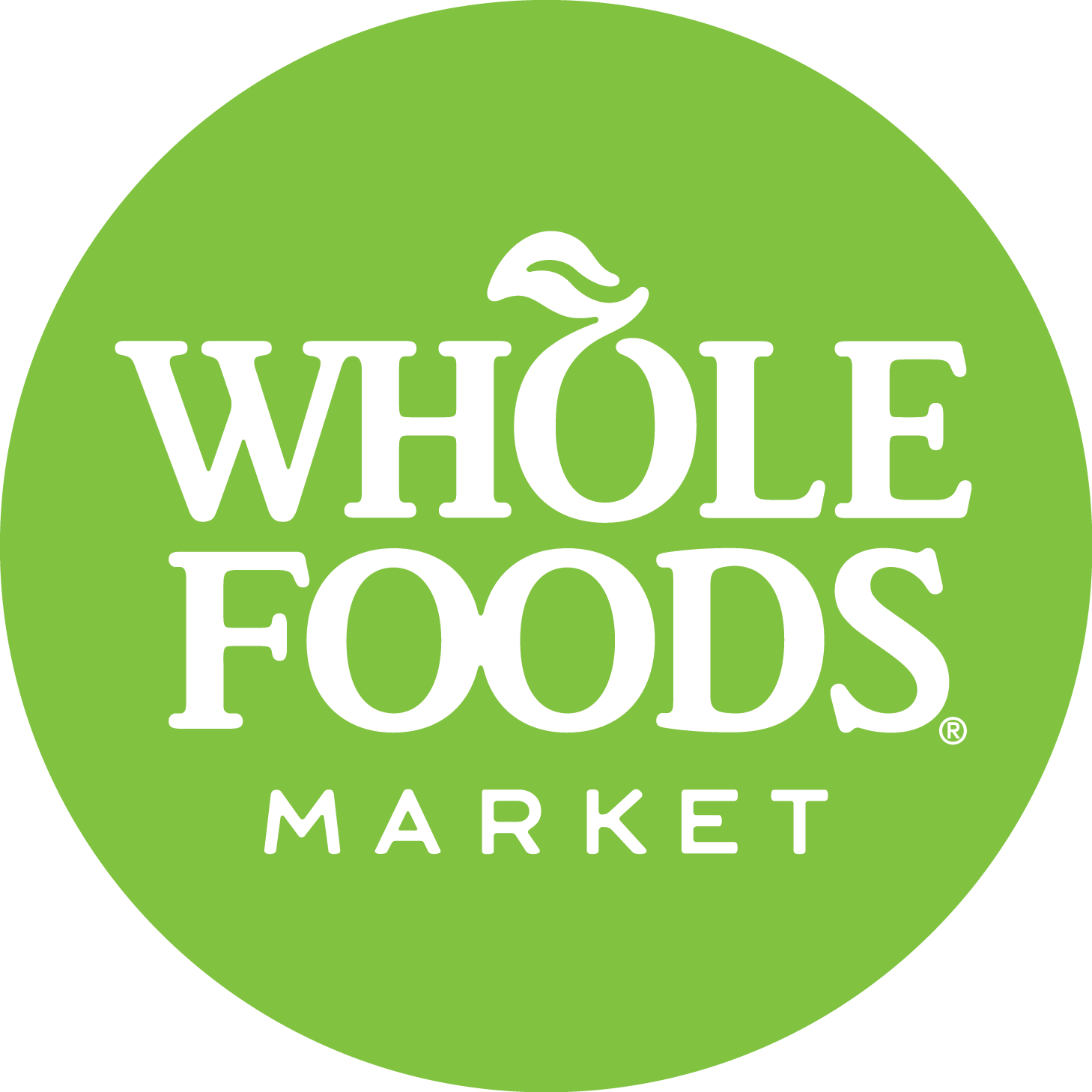 As a store that brings local and global products to you, Whole Foods Market believe that community extends beyond the boundaries of the towns and cities where the stores are located. Whole Foods Market is committed to improving the lives and opportunities of people in communities aroound the world where they do business. For more information, visit: http://www.wholefoodsmarket.com/

Alex & Ani
Alex & Ani share a passion for the wellbeing of our planet, communities and indiviual paths. Each jewelry and accessories are thoughtfully crafted and accompanied by their very own meaning to positively enpower and connect humanity. Learn more at: http://www.alexandani.com/our-story/
Thank you for your support and sponsorship for Girls Conference Orange County 2017!
---
Contact Info:
Noreen Rahman, M.A. 
Girls Incorporated of Orange County, Program Director 
1815 Anaheim Ave. 
Costa Mesa, CA 92627 
714-597-8607
Mandy Mount, Ph. D 
UCI CARE, Director 
G320A Student Center 
Irvine, CA 92697 - 2220 
949-824-7273
---
FAQs:  
Participants 
Can I send my daughter/teen to the event by herself? 
All girls are required to bring an adult with them to the event. If there are special circumstances, please contact Noreen Rahman at 714.597.8607 or by email at NRahman@girlsinc-oc.org 
Can I attend without a youth participant? 
Yes.
Logistics 
What are my options for parking? 
All day parking will be available in the parking structure directly in front of the student center on Pereira Drive and Peltason Drive for $10.  Cash and credit cards are accepted.  Parking in University Towne Center plaza is strongly discouraged as your vehicle will be at risk of towing. 
What is the agenda for the day? 
Registration 
Keynote address
Workshops
Lunch/Resource Fair
Workshops
Health Activity 
Closing/Raffles and Goodies
There will be some overlap during lunch, but we encourage youth and adults alike to get to know your fellow conference participants. 
Is lunch provided? 
Yes!  Lunch is included for adults and youth. 
Can I purchase tickets at the door? 
Tickets will not be sold at the event. All ticket sales end March 9th, 2017.  
Workshops 
My teen changed her mind about the workshop track she selected.  Can she register for another track? 
Changes can be made until March 9th, 2017 pending workshop capacity. If you would like to make any changes please contact Noreen Rahman.

Do I need to bring my registration form to remember which track/workshops my teen selected? 
No, your teen will receive a name tag which clearly identifies her selection 
Do adults have to attend the workshops with the teens?
All adults will be attending their own workshops during this time. 
When & Where

University of California Irvine
Student Center
311 W Peltason Dr
Irvine, CA 92697


Saturday, March 11, 2017 from 9:00 AM to 4:00 PM (PST)
Add to my calendar