Girls Conference Orange County 2016

Saturday, February 27, 2016 from 9:00 AM to 4:00 PM (PST)
Event Details

Girls Conference Orange County 2016
"Girls Dream Big"
---
Description:
 Join Girls Inc. of Orange County and UC Irvine's CARE office for the 4th Annual Girls Conference Orange County! Be a part of this experience as we dream big together! The conference features workshops aimed at encouraging, empowering and supporting girls in their journey to becoming strong, smart and bold women. Parents/guardians/mentors will network and attend sessions on understanding their teens and developing tools for empowering girls to reach their fullest potential.  Expert panelists will discuss on modern adolescent issues such as navigating social media safely, preparing for college, ensuring healthy relationships, being healthy in body and mind and more!
---
 Details:
Girls in grades 6th-12th and parents/guardians/mentors

$25 per person

Space is limited! Purchase tickets today!

If you wish to pay by check, please choose to Show other payments options, which displays Pay Offline. After selecting Pay Offline, continue with your registration and complete your order with choosing  Pay By Check (mailing address will be displayed on form).


---
Keynote Speakers for Girls Conference Orange County 2016
Lauren Paul and Molly Thompson from...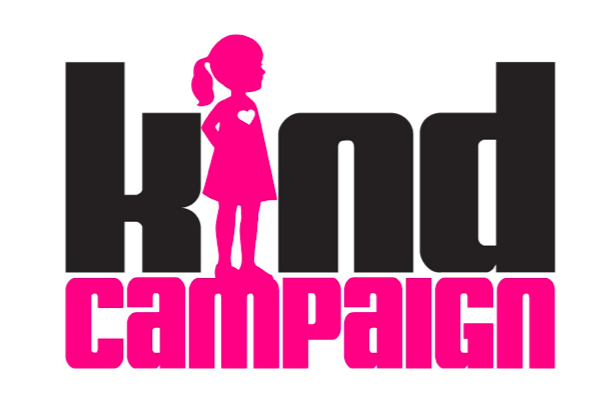 MISSION STATEMENT
Kind Campaign is an internationally recognized nonprofit organization that brings awareness and healing to the negative and lasting effects of girl-against-girl bullying through their global movement, documentary film, in-school assemblies and educational curriculums.
ABOUT KIND CAMPAIGN

In February 2009, while attending Pepperdine University, Lauren Paul and Molly Thompson joined forces. Having both been affected by female bullying throughout their youth, the young women decided to create change by giving females a platform to speak out about this universal experience. What began as an idea for a documentary about girl-against-girl bullying, ultimately became Kind Campaign, a multi-platform movement that has transformed hundreds of thousands of lives, friendships, classrooms and communities around the world.
Upon graduating with degrees in Film and Television production, Lauren and Molly drove across the country for two months to shoot their documentary and began to implement their assembly program into schools across the nation. Girls across the country were deeply impacted and word spread quickly about their life-changing assembly program. After a year of working on their documentary and spreading their movement, they were ready to bring their finished film into schools and venues across the world. Their documentary, Finding Kind, was released in theaters in New York and Los Angeles, was accepted and awarded in over 20 film festivals and has screened in thousands of schools across the world. Finding Kind is at the heart of the Kind Campaign Assembly, which now takes place in schools almost every day of the school year and serves as a life- changing educational tool for students, faculty and parents across North America.
To learn more about Kind Campaign and founders Lauren Paul and Molly Thompson, visit www.kindcampaign.com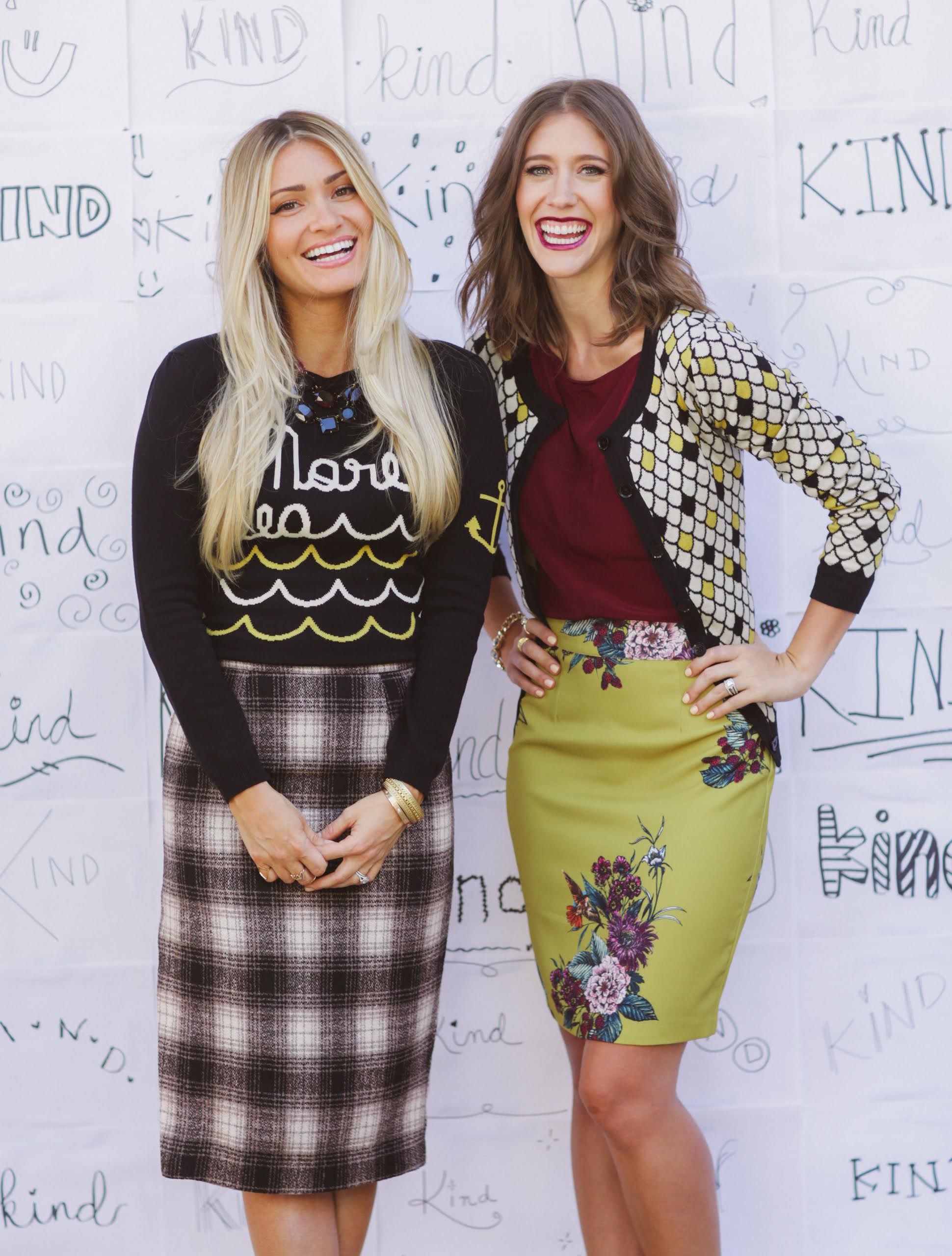 ---
Workshop Descriptions
On the next page, participants should choose the workshops of their choice:
Junior High Girls:
Be YOU-nique
Out of the 7 billion people in the world, what makes you, YOU?  Explore how to embrace your individuality, the power of being a girl and what it means to be you-nique. Through a STEM activity, see for yourself that you truly are unique because there is only one you.
Keys to Success: Unlocking Your Inner Strength
What strengths do you have locked inside of you? How could you use those strengths to better the world around you? This session will help you identify positive qualities you already have and give insight into how to use those qualities for the greater good. Topics will include the importance of not being a bystander, assertiveness, and using your voice effectively.
Sista-Sista!
Middle school can be tough, but we know YOU are tougher! Through interactive activities you will find your inner strengths, learn how to embrace your individuality, and see how building sisterhood with other amazing girls can make the world a better place! 
Beauty Redefined
What is beauty? Is it what you wear, how you look, or what you own? In this workshop, we will talk about beauty that comes from who we ARE and how to avoid getting bogged down with the negative messages we are so prone to hearing.  You'll learn how to use your power as a consumer and a girl to change the messages we all receive from the world around us.
Frida Kahlo meets Bill Nye
Do you like drawing or painting? What about science and engineering? Imagine what you can create when you combine the two! In this workshop, you will customize your own personal ArtBot to create a masterpiece.
High School Girls:
Your Inner Voice
Even the shyest person can be a great leader and even strong personalities can work well with others.  What's your leadership style?  In this workshop, we will focus on our inner leadership skills and learn what it means to be unapologetically assertive.
G I O C: Gamma Iota Omicron Chi at Girls Inc. University
Become a member of Gamma Iota Omicron Chi Sorority for the day at prestigious Girls Inc. U!  Navigate through your first year of college with your sorority sisters.  Figure out how to cram in classes, parties, study sessions, student-led clubs, and sleep into your new life as a university student.  Face the challenges of early adulthood and independence.  Will you survive or be swallowed alive?
Budgetin' & Blingin'
Financial independence. What does that even mean? Does that mean having a credit card to pay for all the bling you want?  Does it mean having all of the money in the world?  This workshop will show you some tricks and strategies on how to budget money and to start thinking about building credit so that you can be financially independent and buy that bling one day!
Being Social
What's a tweet? Insta-who? Facebook my snapchat to myspace? The internet is an amazing resource, but sometimes it can be a confusing place to spend time. In this workshop girls will explore different types of technology and how to navigate social media freely while still presenting their best self online.
Miss Independent
"You throw like a girl, act like a lady, don't be so emotional": all not-so-fun things girls hear on the regular and put girls in a box.  Join us to break out of the box.  Through a STEM activity, we will shatter gender role stereotypes and highlight your true self.
All Girls:
Health Activities
Art
Dance
Drumming
Self-Defense
Spoken Word
Yoga
*Each workshop is tailored to be age appropriate and relevant. Some workshops may be subject to change. You will be notified if changes should occur.
Parents/Guardians/Mentors:
Breakout Session 1:
Understanding the New World Your Daughter Lives In (with Adriana Flores)
"What I wanted most for my daughter was that she be able to soar confidently in her own sky, whatever that may be."  Helen Claes
Isn't that what all parents want for their daughters? This workshop will host discussions, activities and strategies around the topics that your teen will be learning about this day. The goal is to help you gain a clearer perspective about the "new world" your teens are becoming a part of and how your support and understanding, embedded with important cultural values, will empower your teens to be successful women!
OR
Being Social and Safe: How to Navigate Social Media Safety with Your Teen
Though social media platforms are ever changing, the need for safe use by teens is not.  Thru the lens of a social media expert, you will receive a crash course on relevant social media apps and sites, and strategices to keep your teen safe.
Breakout Session 2:
Expert Panel and Small Group Discussions (moderated by Adriana Flores)
Be ready to dive in deep and engage in meaningful discussions with our expert panelists on issues affecting adolescents today such as being healthy in body and mind, healthy relationships, how to pay for college, college life and how to support your teen, adolescent development, substance abuse warning signs, and social media safety.
Special Thanks to our Sponsors:
UCI Women's Empowerment Initiative
The Women's Empowerment Initiative is dedicated to the empowerment of the next generation of women leaders across the spectrum of activities in global society where they can increase their scope of influence, make distinctive contributions and take control over those factors within their realm of influence. Visit us at http://studentaffairs.uci.edu/wei/.
Arbonne Charitable Foundation
The Arbonne Charitable Foundation's mission is to provide support for programs and opportunities that promote the development of confidence and self-esteem in teenage girls and boys. Learn more at: http://www.arbonnefoundation.org/en-US/
Nordstrom Cares
We work hard to be a company our employees and our customers can be proud of. For us, that means doing our best to support the many people and communities we serve. It also means respecting the environment by reducing our impact and conserving resources where we can. We strive to make people feel good and show that Nordstrom is a company that cares. For more information, visit: http://shop.nordstrom.com/c/nordstrom-cares
Thank you for your support and sponsorship for Girls Conference Orange County 2016!
---
Contact Info:
Noreen Rahman, M.A.

Girls Incorporated of Orange County Program Director
1815 Anaheim Ave.
Costa Mesa, CA 92627
949-646-7181
Mandy Mount, Ph. D
UCI CARE, Director
G320A Student Center
Irvine, CA 92697 - 2220
949-824-7273
---
FAQs:
Participants
Can I send my daughter/teen to the event by herself?
All girls are required to bring an adult with them to the event. If there are special circumstances, please contact Noreen Rahman at (949) 646-7181 or by email at NRahman@girlsinc-oc.org
Can I attend without a youth participant?
Yes.
Logistics
What are my options for parking?
All day parking will be available in the parking structure directly in front of the student center on Pereira Drive and Peltason Drive for $10.  Cash and credit cards are accepted.  Parking in University Towne Center plaza is strongly discouraged as your vehicle will be at risk of towing.
What is the agenda for the day?
Youth
Registration
Keynote address
Breakout Session 1
Lunch for Youth
Breakout Session 2
Health Activity
Closing
Parents/Guardians/Mentors
Registration
Keynote address
Beakout Session 1
Lunch for Adults
Breakout Session 2
Closing
There will be some overlap during lunch, but we encourage youth and adults alike to get to know your fellow conference participants.
Is lunch provided?
Yes!  Lunch is included for adults and youth.
Can I purchase tickets at the door?
Tickets will not be sold at the event. All ticket sales end Tuesday, February 23rd. 
.
Workshops
My teen changed her mind about the workshop track she selected.  Can she register for another track?
Changes can be made until Tuesday, February 23rd, pending workshop capacity.
Do I need to bring my registration form to remember which track/workshops my teen selected?
No, your teen will receive a name tag which clearly identifies her selection
Do adults have to attend the workshops with the teens?
All adults will be attending their own workshops during this time. 
When & Where

University of California Irvine
Student Center
311 W Peltason Dr
Irvine, CA 92697


Saturday, February 27, 2016 from 9:00 AM to 4:00 PM (PST)
Add to my calendar
Organizer
Girls Inc. of Orange County and UCI CARE
Girls Conference Orange County 2016