Description

Enjoy time away with your girlfriends at our 3rd Girls Beach Weekend! Join us for a casual weekend (hoodies and flip flops) with inspiring speakers, illustrated journaling, prayer yoga, and more. Be encouraged by our personal stories and be ready to laugh and have some fun with old and new friends. Wherever you are in your faith walk, this event is for you. We are carving out time for you to go as deep as you'd like in prayer, creativity, and relationships.


Melody Hester, Bible Illustration and Journaling
Melody is a stumbling Christ follower who loves all things pink and a touch of whimsy. She and her husband of 23 years were high school sweethearts and live in Reidsville, NC with their two children. Her playful spirit and sense of humor sometimes cause people to be surprised that she's a pastor's wife. But that's okay with her. You're most likely to find a pack of colored pens on Melody at any given time because she loves to color in her Bible. Most of all she loves to come alongside people right where they are in life and encourage them through prayer and God's word, two things she is convinced changes a person from the inside out.
Emily Sexton of The Flourish Market, Speaker
With a past career on Wall Street as a Vice President of Communications and Change Management, Em Sexton brings her 'win them over' know-how, delightful enthusiasm and every day wit to encourage American consumers to use their purchasing power for good. From Wall Street to the streets with no name, you can now find Em traveling in developing nations to find gorgeous new goods for her online boutique + Downtown Raleigh store, The Flourish Market. She is passionate about Christ-like radical hospitality and elevating the worth of every woman. Em is a monthly contributor to The Huffington Post.
*On Saturday afternoon, Em will be setting up her shop for us!
Melissa Duchess Bell of my life.altered, Speaker
Melissa hopes that her transparency of life and all of its challenges will help others see that we are not the only ones fighting the fight and we don't have to do it alone. Melissa is married to her best friend and the mother to four rambunctious children. She's trying her hand at being a stay-at-home homeschooling mom.
"Last fall, while feeling homesick after our move to Texas, I stumbled on a story about Kristin Schell and The Turquoise Table. After feeling like a stranger in her own neighborhood, she painted a picnic table turquoise and placed it in her front yard as an open invitation to drop by for a cup of coffee and a friendly chat. I followed suit and painted our table. I wanted to create a place where women felt welcome, paying no mind to their status, background, or beliefs. I had twenty women show up that first evening. The Turquoise Table was where we rallied around hurting hearts and other times we came together to serve the community. The Turquoise Table gave us all a place to belong. When our family moved back to North Carolina this summer, we gifted the Turquoise Table to the neighborhood and they are still gathering today. This week I am putting the final coat of paint on my new Turquoise Table, ready to welcome a new community of friends."

(Subject to change.)
Friday Evening
4-5:30pm Early Check In
6:30-7:30pm Late Check In
8pm Night Session
10:30pm Evening Shenanigans (Games as a Large Group)
Saturday
7:30am Breakfast
8am Prayer Yoga
9am Morning Sessions with Teachings and Journaling
12:30pm Lunch Together in the Sandpiper Building
Afternoon Break (Free time to enoy the island on or off campus.)
Dinner on your own off campus
4:30-7:30pm Shopping with The Flourish Market
7:30pm Evening Sessions
9:30 Evening Shenanigans (Games as a Large Group)
Sunday Morning
7:30am Breakfast
8:00am Personal Prayer Time on the Beach
8:30am Baptisms on the Beach (Please let us know if you are considering baptism. We'd love to talk!)
9am Worship and Goodbye Session in the Chapel
9:30-10am Pack up and Check Out

Two Sleeping Options
1. Bunk rooms, for small groups coming together or for us to assign and make new freinds.
Early Bird rate is $199!

$199 until January 9th, $219 until February 20th, $239 late registration
2. Semi-private double rooms, sleeps 2-4
$250 per person
The Sandpiper building (pictured below) will have all the bunk rooms (same as our 2014 GBW). There is a large common area for meeting, eating, and games. Here you will have access to a large kitchen including a refrigerator that you are free to use.
Semi-private rooms will sell out quickly. These rooms will be located in the Yucca building (which is different from the first year at Ft Caswell). (Small kitchen area in Yucca or you can use the Sandpiper kitchen.)
(We will try to accommodate all rooming requests. GBW committee reserves the right to put people together however we need to to serve our attendees best. We cannot guarantee a small group a room alone.)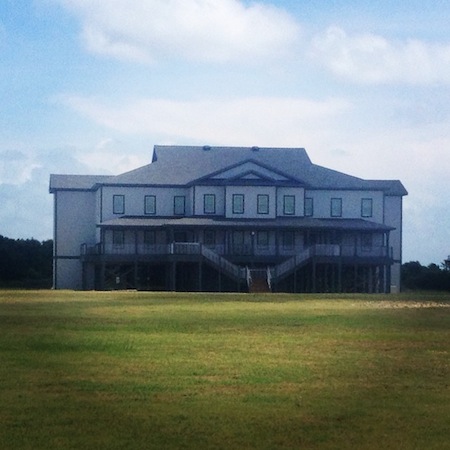 Testimonies
Girls Beach Weekend was amazing and life changing and I'm so ready for another one! I'd be happy to help if I can in any way! JM
My life changed. [I'm glad I had the] courage to go to the first Girls Beach Weekend! AA
[Girls Beach Weekend felt] like a spiritual retreat from the outside world. JM
I think sleeping in the big 10 person bunk room helped me to meet others. That set up allows for more intermingling. LW
___________________________________________________________________________________________________
NEW to Girls Beach Weekend: Bible Jounaling and Prayerful Illustration

This year we'll get creative so we can learn to linger in prayer and in His word just a little longer with Melody's guided teachings. All your art supplies will be provided, but feel free to bring your favorite journaling tools.
See photos from our last Girls Beach Weekend at Fort Caswell in 2014 here!

Event photographer: Traci Huffman Photography
*By completing registration, attendees release Girls Beach Weekend and The Vine Effect of any legal responsibility. All transactions are nonrefundable but reservations can be transferred by the buyer. Please notify GBW if there is a change. Attendees also agree to have photos taken during the weekend for future promotion.