Description
The fifth annual Girls at Work, Inc. Diva Night will be an evening of hilarious comedy, wine, chocolate and empowerment. All proceeds from this event benefit Girls at Work inc. in their mission of empowering girls through power tools. Doors open at 6pm and the comedy starts at 7:30.
VIP ticket experience includes access to our exclusive VIP Reception taking place upstairs from our main event, in the SEE Science Center from 6-7pm. Join us along with sponsors and community VIPs before the main event for a complimentary glass of wine or beer, hors d' oeuvres, select chocolate goodies, acoustic music, automatic entry in a raffle for a chance to win a fabulous item crafted by our builders in our workshop, followed by special up front seating for Diva Comedy night!
Featured Comedians: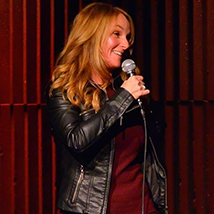 Jody Sloane cut her entertainment teeth doing her sit-down shtick as a cheeky "conducktor" named Penny Wise on the Boston Duck Tours. Her duck tour experience -- 4,000 times -- was the perfect tee-up to becoming a stand-up comic.

She's now a regular at esteemed comedy venues, including Headliners Comedy Clubs throughout New England, Gotham Comedy Club in New York City, Comix Comedy Club at Mohegan, Nick's Comedy Stop, plus roadhouses, Elks Clubs and dives from Portland to New York. Wherever people need to laugh, Jody answers the call and is a favorite for booking agents and clubs across the Northeast. Among her favorite gigs are the Boston Comedy Festival, the Asheville (N.C.) Laugh Your Asheville Off Comedy Festival, and Tupelo Music Hall.
Impishly perverse, her style is thoughtful, yet edgy; touching on age, divorce, and being raised by wolves. She'll have you convinced that in the darkest corners of truth is comedy.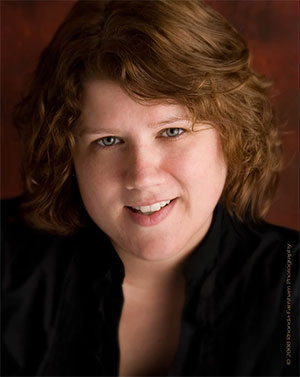 The third child of a congregational minister and an "aloof" homemaker mother; "aloof"? She's clueless: her favorite band in Blootie and the Hoefish." C.P. Carolyn Plummer learned early on that she could lament or she could make fun. See her once and you'll quickly figure out which path she chose and you'll laugh. Possessing an uncanny ability to introspectively pull from places most of us hide.
Carolyn puts a nail through the hearts of whiners, self loathers and the self sorry of the world and makes the average seem hilarious and larger than life. Most of all, Carolyn's twisted perception of our common existence leaves audiences hysterically shaking heads in agreement that the world is indeed a very funny place.
Thank you to our sponsors!
Fierce Sponsors: BOSCH and FIRST New Hampshire
For sponsorship opportunities please email Kathryn@GirlsWork.org or call 603-345-0392.