Description
**Please note that there is assigned seating for this event. You are able to choose your own seats, but the feature is unavailable on mobile devices. If you are going with friends, please purchase tickets together, or take note of each other's seats and purchase yours on a desktop computer to make sure you get seated together.**
The fourth annual Girls at Work, Inc. Diva Night will be an evening of hilarious comedy, wine, chocolate and empowerment. All proceeds from this event benefit Girls at Work inc. in their mission of empowering girls through power tools.
This year Diva Night will be held at Southern New Hampshire University in the dining center banquet hall. We'll have a cash bar, appetizers and plenty of chocolate on hand. Join us!
Do you need an ASL interpreter? Please email us and let us know. Thank you.
Location on campus: Above the cafeteria in the building to the left of the new library. There will be signs as to where to park and go. Look for the Girls at Work big orange sign too.
Featured Comedian: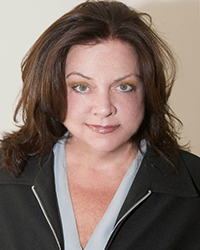 Patty Ross is one of the most sought after personalities on the national comedy scene. Patty's unique persona and bigger-than- life stage presence has attracted the attention of audiences, corporations and entertainment industry people across the country.
Her charming sarcastic wit and no-holds- barred prospective on life's everyday problems are components of a tough but lovable, character that is winning people over with every performance. The American Comedy Awards nominated Patty for Best Female Guest-Star in a Sitcom for one of her appearances on Roseanne. She was also the featured female performer at the Gala of the 1997 Just For Laughs Comedy Festival in Montreal, Canada and was the Honoree of Boston Comedy Festival in 2017. She performs regularly the Comedy Store, Laugh Factory, and Improvisation in Los Angeles.
Patty's extraordinary repertoire is so diverse that her resume includes opening for Andrew Dice Clay in 10,000 seat venues to receiving a standing ovation from a convention of Montessori Nuns to opening for Jackie Mason and Pat Cooper. As an actress, Ross is known for her roles in That's My Boy (2012), The Three Stooges (2012), The Heat (2013), Grown Ups 2 (2013), Spotlight (2015), Stronger (2017), among many others.
Sponsors of DIVA Night cuz it takes a village!
Special thank you to Southern New Hampshire University for hosting our event this year.
Our longtime Fierce supporters from Timberland Pro who are our corporate sponsor for our 4th Annual DIVA!
Marketing support from our friends at Schall Creative
Confident Support from:
Empowered Support from:
Capable Support
And friends
For other sponsorship opportunities please email Info@GirlsWork.org