Description
TRY LACROSSE FOR FREE!
Never played girls lacrosse before? No worries, we will teach you in five easy weeks!. Equipment is provided,but limited to 20, so hurry and sign up now.
ARE THERE AGE REQUIREMENTS?
This clinic is designed for beginner girls who are currently in 5th-8th grades.
WHAT IF I CAN'T MAKE EVERY CLINIC?
Just sign up for the ones you know you can attend
IF I HAVE MY OWN EQUIPMENT CAN I STILL PARTICIPATE?
Yes!! If you have your own equipment (Girls stick HIGHLY encouraged to be using, not a boys stick) you may attend without registering, but please contact Coach Marty, informing him that you will be attending, but with your own equipment. This allows availability to those who do not have equipment.
WHAT SHOULD I WEAR?
Please wear tennis shoes and clothing appropriate for being outdoors. There will be running involved, so dress accordingly.
WHERE IS THE CLINIC BEING HELD?
We will be utilizing the area on CROSSINGMEADOWS across from Grassmere Ct area. at HIGHVIEW PARK in Appleton.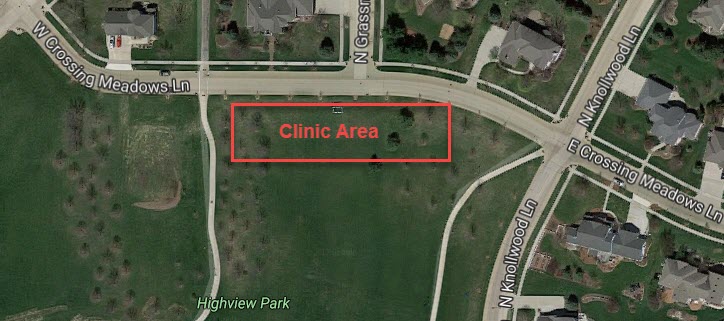 WHEN SHOULD I ARRIVE?
If you don't have your own equipment, please arrive 15-20 minutes early to get your stick and to be fitted for goggles.
WHO CAN I CONTACT WITH ANY QUESTION?
Please contact Coach Marty at: appletongirlslacrosse@gmail.com