Description
This year is the year to really exercise The Power of "I Am..." Two of the most powerful words when used before anything you say, creates your way of life.
This year we are doing something new! Over the years men have been asking to attend the conference and by popular demand men are welcomed and encouraged to attend! We will have a male guest speaker from New York and our Keynote speaker is the one and only Desreta Jackson!
Desreta Jackson is best known for her starring role as young Celie in the 1985 Oscar nominated film The Color Purple directed by Steven Spielberg starring Oprah Winfrey, Whoopi Goldberg, Danny Glover and Lawrence Fishburne.
Join us as we get inspired to inspire. Get encouraged to encourage. Get support to support. Get empowered to empower! Network, make new friends and walk in our power!
Room rates for Girlfriends Connected are:
$139 Single
$139 Double
$149 Triple
$159 Quadruple
Share with others and come enjoy an empowering weekend in beautiful Mesa Arizona!
This is an event you don't want to miss!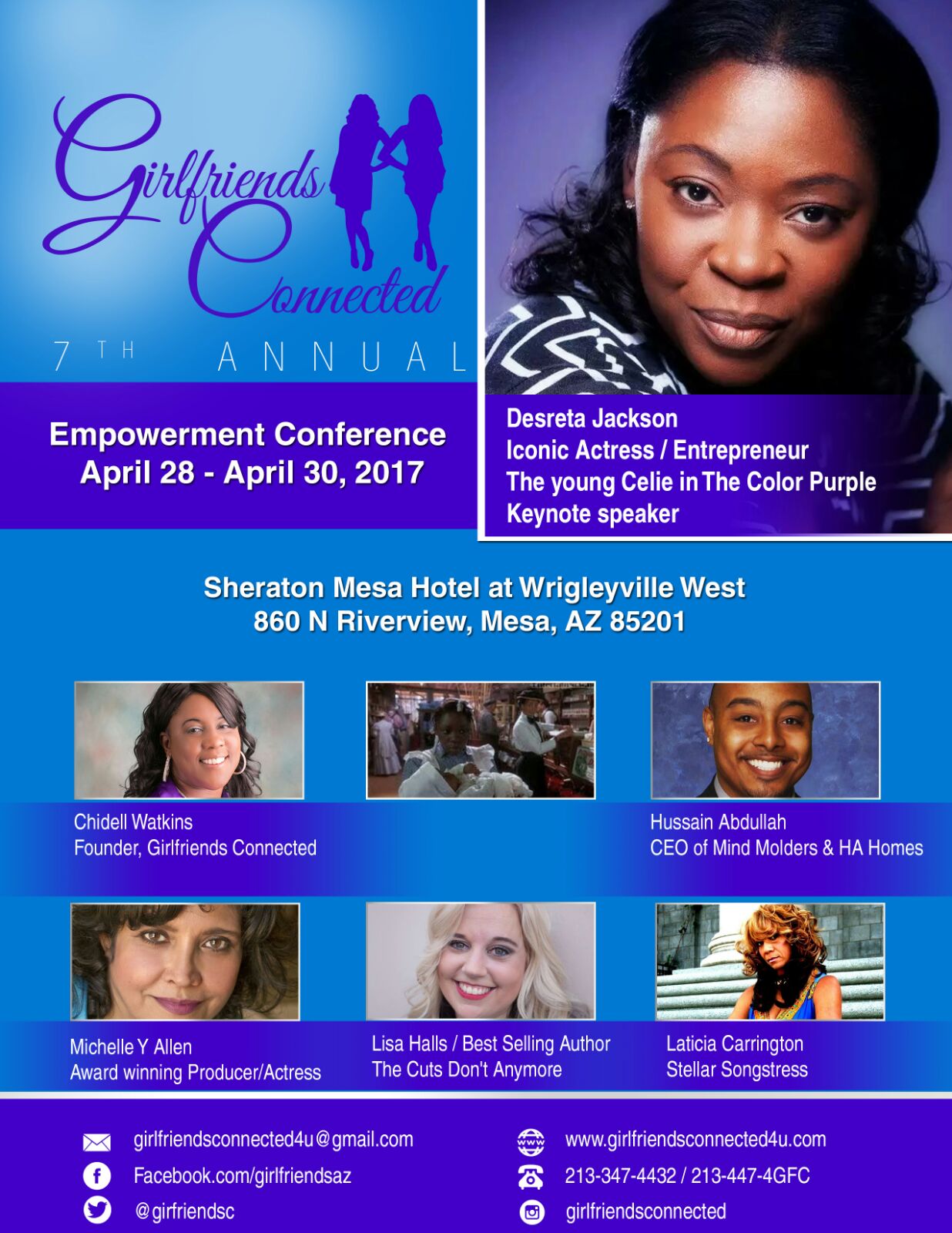 WHEN: April 28th-April 30th 2017
WHERE: Sheraton Mesa Hotel at Wrigleyville West ~ Mesa, Arizona
Be sure to stay tuned to the Girlfriends Connected website at www.girlfriendsconnected4u.com and the Girlfriends Connected social media links as we get closer to the event.