Sales Have Ended
Ticket sales have ended
This event has sold out. Sign up for the Girlboss network at Girlboss.com for information on future events.
Sales Have Ended
Ticket sales have ended
This event has sold out. Sign up for the Girlboss network at Girlboss.com for information on future events.
About this Event
Join us at the second annual Girlboss x Cadillac retreat October 2 to 4. The Power Source is going to be an unforgettable retreat experience, hosted at The Broadmoor, a luxury resort tucked away in the mountains of Colorado Springs.
Expect jaw-dropping views and the chance to connect with like-minded women with huge ambitions. Girlboss and Cadillac will host inspiring workshops, fireside chats, recentering experiences, a fabulous dinner at Emerald Valley Ranch, and lots of time to connect with women who share your dreams.
Schedule
WEDNESDAY, OCTOBER 2
Guest arrival, welcome cocktails, and welcome dinner with remarks by Sophia Amoruso and a Cadillac executive
THURSDAY, OCTOBER 3
Breakfast, drive a fully-equipped Cadillac SUV to Emerald Valley Ranch, wilderness activities, zodiac-based guided networking, lunch, free time, and dinner
FRIDAY, OCTOBER 4
Breakfast, workshops, lunch, fireside chats, and guest departures
Stay tuned for more updates from Girlboss as programming continues to evolve.
Programming Snapshot
Workshop: Tackling Imposter Syndrome, A Science-Based Approach, with Dr. Lauren Hazzouri
True story: Confidence and self-esteem aren't the same thing. They're both important and impact the way you see yourself—and present yourself to the world. And for anyone who's ever dealt with imposter syndrome (pretty much all of us), it's self-esteem you want to focus on. In this raw, powerful, confidence-boosting and esteem-generating session, renowned psychologist Dr. Lauren explains the science of facing down imposter syndrome—and pushes us all to step outside of our comfort zones in service of owning our power, in our professional lives and beyond.
Dr. Lauren Hazzouri is a licensed psychologist, international public speaker and founder of NOT THERAPY—a program she created to address the unique mental health concerns of girls and women. NOT THERAPY draws from the most effective elements of western psychology and eastern philosophy to deliver proven solutions for navigating life. Not every girl needs therapy, but every girl needs this. As a psychologist, Dr. Lauren has been practicing for 10 years, specializing in the treatment of girls and women. She has been named one of the "Top 5 Women in the World Inspiring Girls" by German Glamour and her trailblazing work has appeared in publications including Teen Vogue, Forbes and British Vogue. Dr. Lauren is a sought-after speaker, renowned for her unforgettable appearances, incorporating the latest evidence-based strategies with personal anecdotes, music and dance. Dr. Lauren has shared her message at events hosted by Girlboss, Gurls Talk, Her Campus, Girl Up and Heymama, among others. She is an active member of The American Psychological Association and has received multiple awards and honors for her work.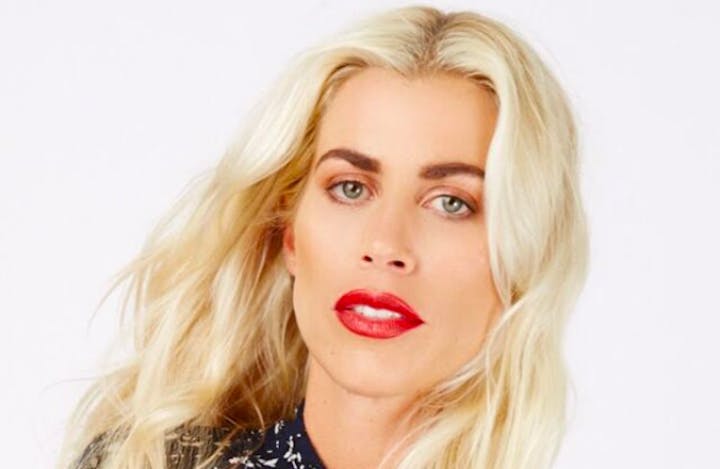 Workshop: Making Your Purpose Work—In Your Work, with Lalah Delia
So many of us go through our daily lives keeping our true purpose separate from what we do "to pay the bills." But what if you could blend the two and bring your purpose and your passion into your work—no matter what you do for a living? Join us for a workshop in which we'll dive into how to make those small steps that can lead to big change for a better future.
Lalah Delia, is a spiritual writer, wellness educator, author, and the founder of VibrateHigherDaily.com. She is engaged daily in pushing wholeness, harmony, transformation, self-empowerment, and healthy lifestyle, forward, through the message and practice of vibrating higher daily. Lalah's core message is that vibration plays a contributing, and very interconnected, role throughout our everyday lives, our experiences, manifestations, doings, being, and becomings. And, that our vibration governs how we show up in the world and how we perceive it. Lalah's work is a response to her journey and to the current world we live in, maneuver, share, and journey in and through daily. Her book Vibrate Higher Daily, Live Your Power, with HarperOne Publishers, will soon be available everywhere books are sold, this fall.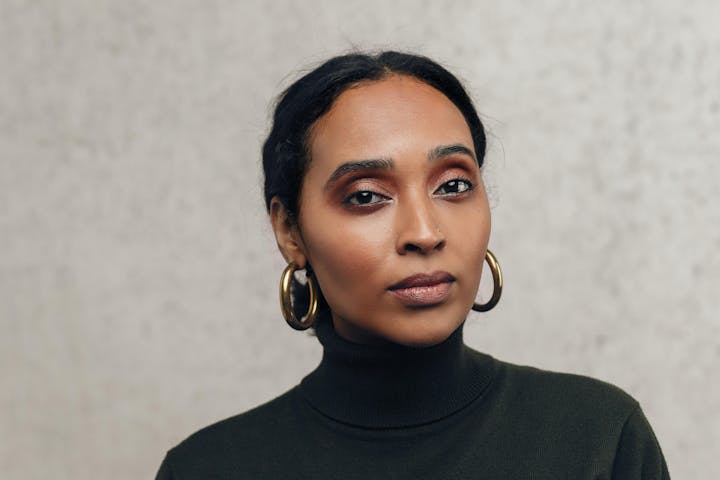 What's Your Sign? A Lunch & Learn Networking Session, with Jessica Lanyadoo
Sun signs, moon signs, elemental signs... your astrological chart can unlock a lot of information about you and others—if you know how to use it. Over lunch on Thursday, get to know your fellow retreat attendees better as Girlboss' resident astrology expert will take us through a networking session focused on your sign and modality, so you can learn the most useful information about your traits and how you can best work with those around you.
Jessica Lanyadoo is is an internationally respected astrologer and psychic medium. She's the Girlboss resident astrologer and has been featured in The Guardian, The New York Times, Billboard, and more. Her weekly show, Ghost of a Podcast, helps you help yourself, as do her eerily accurate horoscopes and her readings on TLC's Stargazing. Be on the lookout for her forthcoming book, Astrology for Real Relationships, and enjoy all manner of woo on her website at lovelanyadoo.com.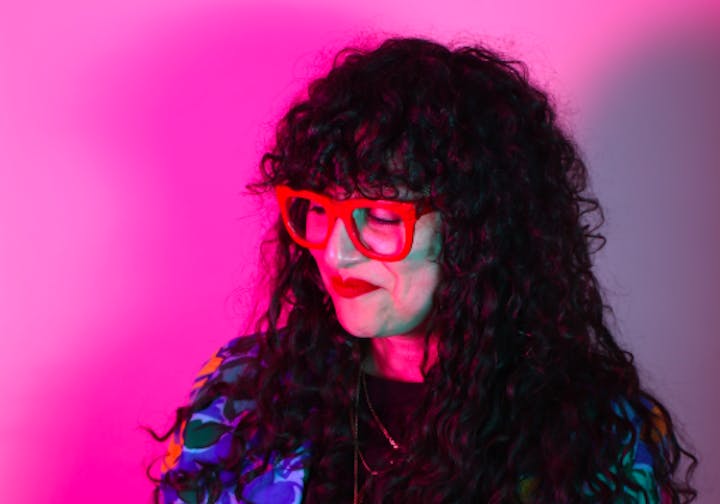 Fireside Chat: Self-Care Is More Than A Face Mask, with Liz Hernandez
Self-care is a concept we're all talking about and thinking about—seemingly constantly. But are we doing ourselves a disservice in the way we think about it? Because nurturing your inner self is about a lot more than just popping on a face mask or ordering that luxury item with express delivery. Instead, it's something that requires a palpable shift in your outlook and approach to well-being with a real focus on your time and needs. This conversation will show you how to truly put yourself first in order to get ahead and fuel your power.
Liz Hernandez is a Mexican American Emmy-nominated television personality and journalist. As a former radio host and entertainment reporter for Access Hollywood, E! News and MTV, her career has been built on words, but no chapter more meaningful than the one she is currently living with WORDAFUL, a video and live event series that focuses on the importance of how we communicate with others and ourselves.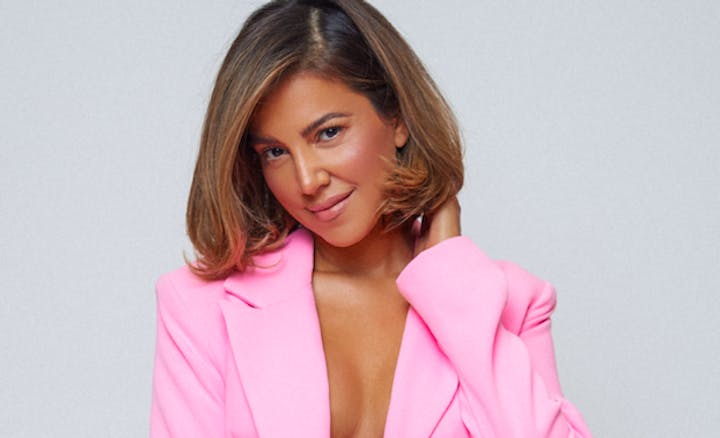 Fireside Chat: Connecting & Accelerating: Why Your Big Dreams Aren't A Solo Activity
We all know the saying, "If you want to go quickly, go alone. If you want to go far, go together," but building a support system takes time and nurturing—plus, a bit of trial and error. Take a seat and learn from a pro to see how you can build your community into a rich and ever blossoming group of supporters.
Frequently Asked Questions
Is transportation provided to and from the airport?
Yes! We will check in with each attendee closer to the event to coordinate pick ups and drop offs from either the Denver International Airport or Colorado Springs Airport.
Does the ticket price include accommodations?
Yes! Your ticket includes a 2 night stay in a private room at the wonderful Broadmoor Hotel in Colorado Springs. The ticket price will not change should you choose to stay elsewhere. Additionally, air fare is not included in the ticket price.
Is there a scholarship for the Girlboss Retreat?
Unfortunately, we are not offering a scholarship for this event.